On Tuesday 19th July 2022, the President of the International Judo Federation, Mr Marius Vizer, was received by the President of the Country, HE Ilham Aliyev, in the presidential palace.
It is not the first time that the two gentlemen have met and it is always an opportunity to discuss sport and judo in particular. For many years, President Aliyev has been a strong supporter of judo and its development throughout the region.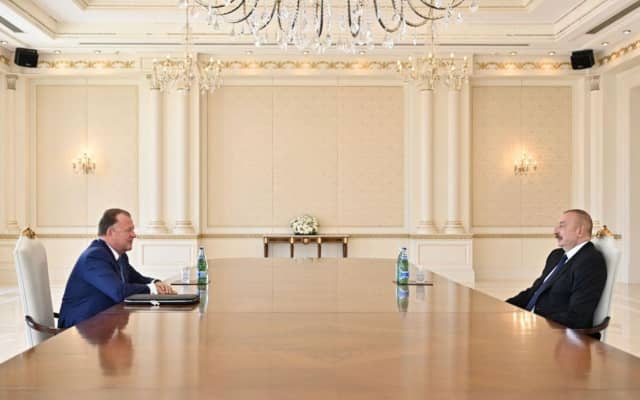 President Aliyev underlined the pleasure he had to welcome Marius Vizer to Azerbaijan and the head of state noted the support given by the International Judo Federation to the development of judo in his country. He also highlighted the recent achievements of Azerbaijani judoka, emphasising their successful participation in international tournaments and pointing out developments in the Azerbaijan Judo Federation. Highlighting the importance of recommendations offered by the International Judo Federation, President Aliyev noted these contributions as ones which enhance the interest of the young generation in this sport.
President Marius Vizer acknowledged with satisfaction that Azerbaijan is an active member of the International Judo Federation and hailed the successful bilateral cooperation. The President of the IJF highly appreciated the attention to the details of development of judo in the country.
Azerbaijan is today considered a major country in judo, hosting an important grand slam in the calendar, the next edition of which will take place from 4th to 6th November in Baku.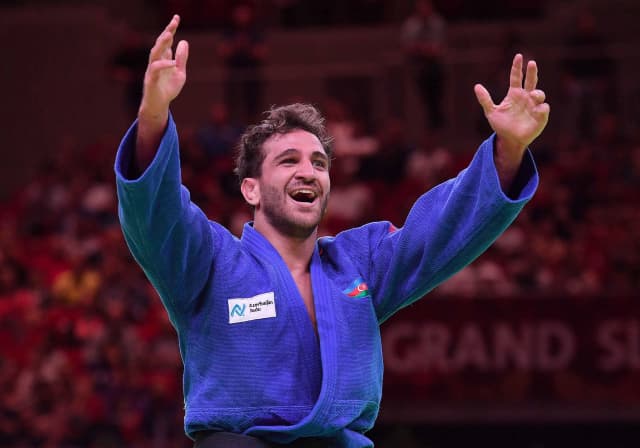 With several Olympic medallists, including Elnur Mammadli, crowned in 2008 in Beijing, China, or Nazim Huseynov, born in Azerbaijan and gold medallist in Barcelona in 1992, Azerbaijan continues to win contemporary medals on the World Judo Tour. Among their national heroes we remember Rustam Orujov and Elmar Gasimov, both silver medallists in Rio in 2016 and still active, as well as Hidayat Heydarov, European Champion and recent winner of the Hungarian Grand Slam, or Saeid Mollaei, finallist of the last two grand slams of the world circuit.
We will also not forget the performances of Ilham Zakiyev, double gold medallist of the Paralympic Games and double para world champion and the world title of Elkhan Mammadov who was the first IJF world champion for Azerbaijan in 2013.
In addition to those great results, Azerbaijan Judo, under the leadership of its president, Mr Rashad Nabiyev, who is also the chairman of the IJF New Technologies and High Performance Commission, has been very active developing other sectors such as judo for children, to guarantee that the judo values continue to spread among the population. This year the federation is celebrating 50 years of judo in the country.
The exchanges between the two presidents today in Baku will certainly foster the true values of judo in Azerbaijan to shine on the international scene.
Source: CLICK HERE