They are always put under pressure, under the spotlight. Here I asked ten short questions, for ten fast answers; no consultation, no thinking time. The interview is as immediate in spirit as the contests they referee. The referees on the World Judo Tour are real lifers, spending countless hours travelling the world, working hard to ensure the safety of the judokas and to maintain the highest of standards within the sport.
The Questions:
What is the most memorable throw you've ever seen?
What is your favourite contest ever to have refereed?
How do you stay focussed and sharp between contests?
Who is your favourite judoka ever?
Who is your favourite sportsperson outside judo?
Where would you still like to visit?
Why did you become a referee?
Describe your feelings as you walk on to the tatami.
What is the scariest moment in your refereeing career?
Name a judoka you would still like to referee.
Roberta Chyurlia (ITA)
1. Smetov's (KAZ) huge ura-nage in the Paris Grand Slam -60kg bronze medal contest, just two weeks ago.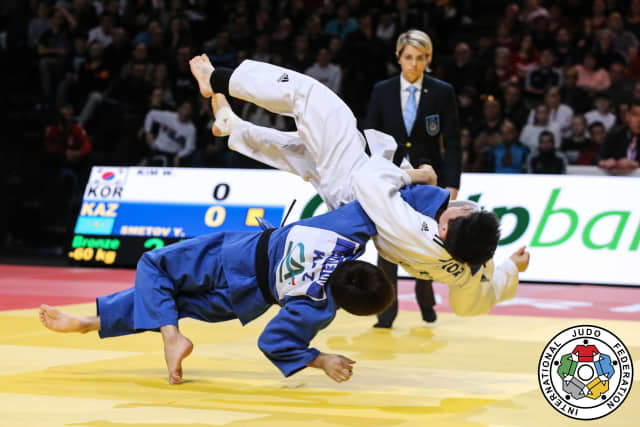 2. In the bronze medal match of -60kg at the Tokyo World Championships I had the opportunity to referee Takato and Nagayama of Japan. Until 18 seconds before the end they were zero to zero on the scoreboard and then a waza-ari for Takato, followed almost immediately by a throw and hold from Nagayama, at zero seconds on the clock. The instant changes of judo!
3. I follow all the matches I can, even if I'm not judging. I don't take a break to do anything that might distract me. I just stay engaged with the whole event.
4. Pawel Nastula, Polish Olympic Champion
5. Usain Bolt - he clearly enjoys running and being involved in sport. He is a role model for young people.
6. Miami, USA.
7. When I finished competing I wanted to stay involved. My model in life and in sport is my father and I wanted to follow him. He was a referee and I really respect his choices.
8. At the beginning of a competition I'm always nervous, I feel tension. During the day I relax and enjoy. For the final block, after the break, I feel the adrenaline come back and I have thoughts about the importance of the fights and how important it is to perform well.
9. Continental refereeing exam - I really felt the difference from other competitions. It was 2011, Istanbul European Cup for seniors.
10. Teddy Riner
Lubomir Petr (AUS)
1. Shohei Ono's osoto-gari against Sainjargal of Mongolia in the quarter final of the 2016 Dusseldorf Grand Slam.
2. Ono versus Ebinuma at the 2018 Osaka Grand Slam. It was a real clash of the titans.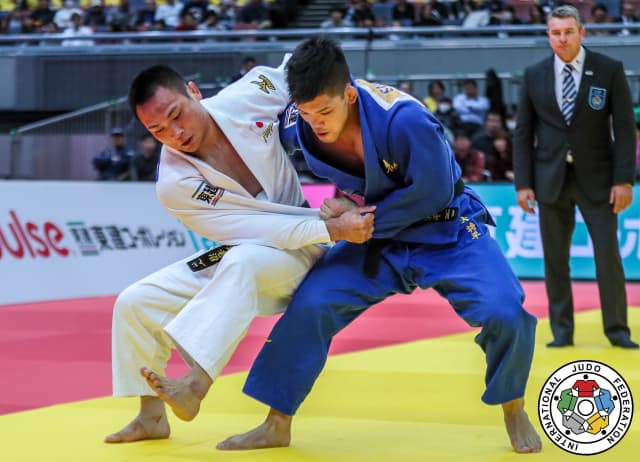 3. I like always having a good atmosphere around me and I try to stay positive. I only concentrate on white and blue, not names or faces.
4. I try not to have a favourite. I like to concentrate on the now, the present, not favouring a judoka of the past. I like each good moment from each judoka giving their best.
5. Marc Márquez from Moto GP - he is always hungry for the win, never wants to be second. He really goes for it.
6. Mongolia - Such a different culture.
7. I wanted to enjoy sport from a different perspective
8. I always try to feel ready to enjoy the crowd and the judo atmosphere. Enjoyment is everything. I couldn't referee without that.
9. When there is an injury on the mat, it is always horrible.
10. I don't have these thoughts, no favourite athletes. I just enjoy all positive judoka who are looking for Ippon.
Robert D. Donaldson (USA)
1. The de-ashi harai of Jason Morris is devastating and I have been thrown with it!
2. Ortiz (CUB) versus Asahina (JPN) in the 2019 Budapest Grand Prix +78kg bronze medal contest. - Despite the 4 shidos given it was a very skilful match, my favourite contest so far. I didn't expect to give you an answer about the heavyweight women, but it came to me. I think it's also because I usually have an idea of who should win a match but I had no idea with that contest.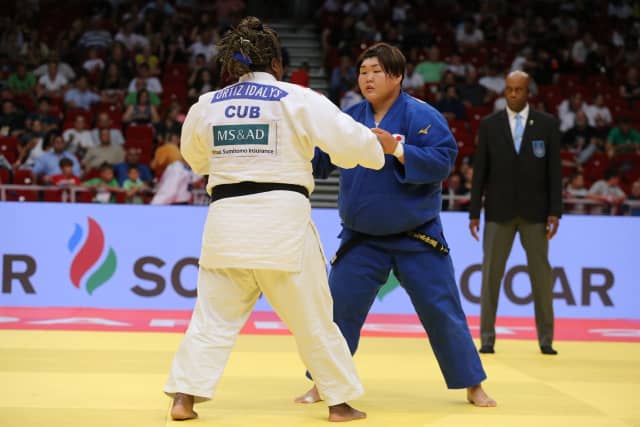 3. I zone out and try to think if nothing, don't take anything in, only focus truly on my own contests. I let my mind go. I find myself watching judo but staying calm and not too engaged.
4. Yasuhiro Yamashita: he was the man when I was growing up. The epitome of all contest judo.
5. The boxer Floyd Mayweather, I'm a boxing enthusiast. He does things and adjusts in real time better than anyone ever. Best all round boxer I've ever seen.
6. Russia! I would love to see Red Square. In movies it always looks incredible. Next month I will go to Ekaterinburg and it will be my first time in Russia.
7. I was directed to become a referee by Sergeant Major Mayfield who was a marine. When I retired from the navy I wanted to become a coach, but he told me we have enough coaches and we need high quality referees. 'You will become a referee!' So I became a referee.
8. If you say you're not nervous then you need to retire. If you're too scared you can't perform. You need to feel the exhilaration and find a midline between exuberance and calm. We have the best seats in the house!
9. Watching an injury, any injury. Our primary job is athlete safety. Seeing someone get hurt always bothers you a great deal. It stays with you. What if...? Could I have prevented that?
10. Clarisse Agbegnenou - it's fun guessing when the throw will happen. I like judoka who really throw and she does.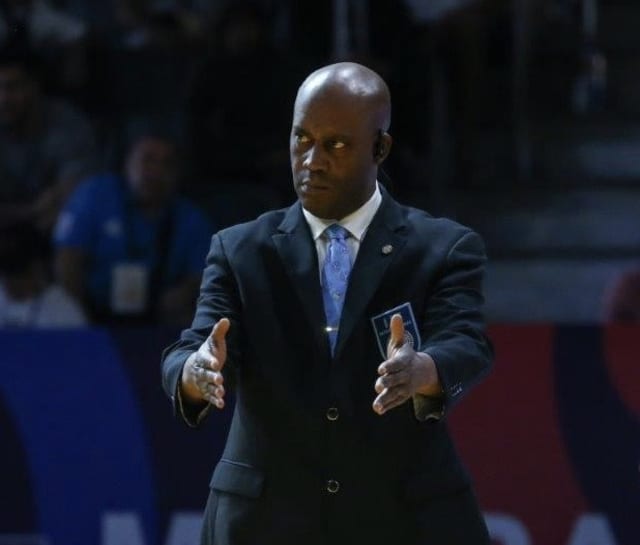 The referees of the World Judo Tour are knowledgeable and passionate about our sport and it has been a pleasure to speak with them about some of their stand-out moments.