From 9am, the first competitors stepped on the tatami of the TipsArena in Linz. What could be more normal for this first day of the Upper Austria Grand Prix, which will take place over the next three days? All observers of the World Judo Tour will tell you that everything is ok and they will be right.
However, this grand prix has a particular flavour since it is the very first edition of the name. Once again, though, if for judo fans all this seems normal, it is because Austria has a real judo tradition that goes back several decades. The accumulated experience now allows the event to be held in Linz, in the best possible conditions.
If the country is above all known on planet sport for its performances in skiing, it is also known for its very good results in judo and the results of the Austrian national team, led by 2004 Olympic champion Yvonne Snir-Bönisch. The two medals obtained at the Tokyo Games in 2021 and the bronze medal of Michaela Polleres (-70kg) in Doha barely a week ago prove it: Austria is a country of judo.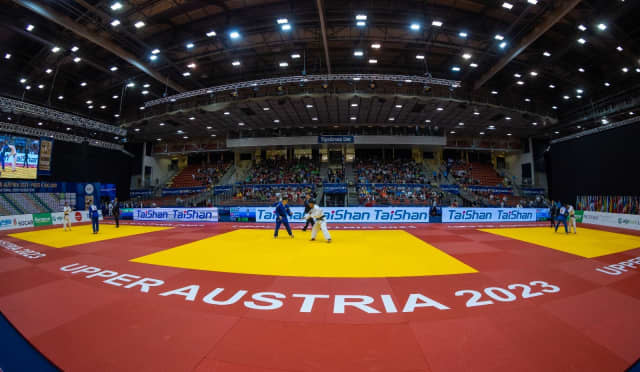 For years, a passage through the tournaments of Leonding and Oberwart, for any athlete with world or Olympic dreams, was synonymous with competition at a very high level. Also for almost thirty years, the best judoka of the moment meet in Mittersill in January at the start of the sports season, for its now famous training camp.
It is therefore ultimately not surprising that the Upper Austria Grand Prix will be and already is a success. Despite the youth of the event, the experience is there and the wind of renewal blowing over Linz is only the continuity of the work undertaken by the Austrian federation throughout its history.