A quarter-final against one of the host team judoka saw a confident Shady dispatch his opponent in a minute and a half via two waza-ari scores, the first from a massive makikomi and the second score came only seconds later.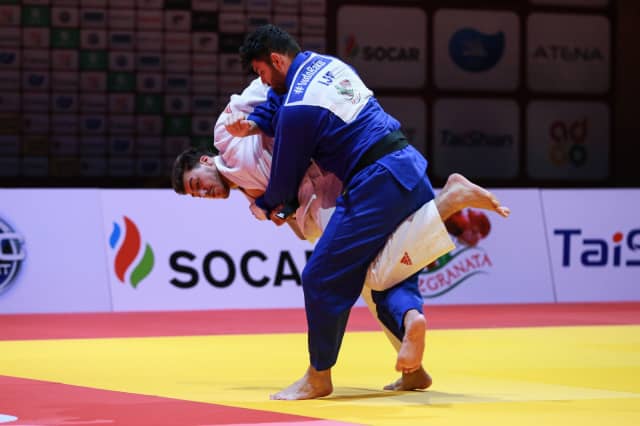 Into the semi-final he went, with ease, but this provided the Canadian with a little tension. In semi-finals, as well as bronze medal contests, he has come unstuck many times. It is clear that he is among the best in the world in his category but with a 5th place at the Olympic Games, a 5th and a 7th place at world championships and no Masters medal, he is looking at a CV that requires a change or a push in order to be updated with a more colourful set of results. That is what we want to find out about, how that leap can be taken.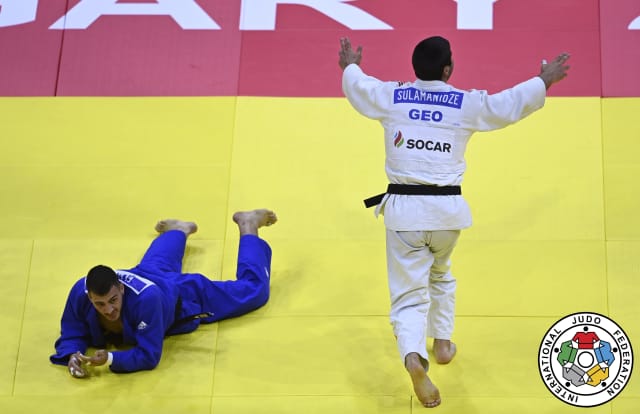 "I think it's a mental block. I have been skinny at 94kg fighting -100kg and that has been on my mind, although that's different now. I seem to find those matches a mental obstacle, the semis and bronze fights. With a perfect day I can be the best. I've won gold so far against those who may not be the best, except Zagreb 2019, which was a really great tournament for me."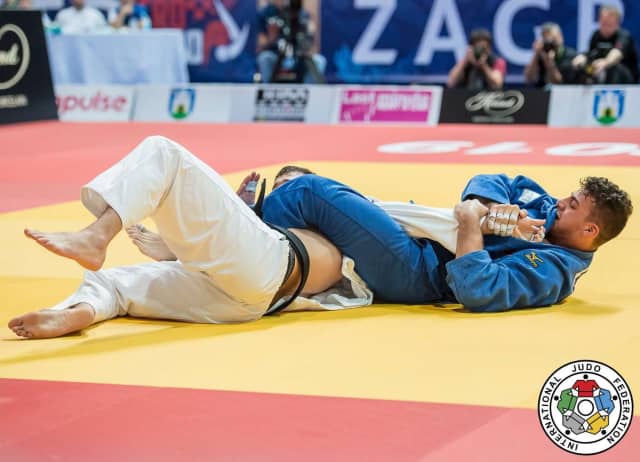 "Those 5th places lit a fire under me. I want to be number one in the world and I need to keep working towards it. I'm top 5 now and I need to beat those above me, not just earn more points than them."
In the Baku Grand Slam semi-final he brought an o-goshi to the mat after just a minute to earn a waza-ari and then kept the pressure on to throw again with a ko-soto-gari to make the final. He can now be more relaxed. He has 5 grand slam medals already and today a sixth but this is not the level he's looking for, it absolutely has to be the next level up.
"My brother Mohab is super methodical and with him and my national coach Sasha Mehmedovic I have two people I can trust, behind me all the way. I watch fights back and I know what I need; I need to showcase the best version of me. In training I can feel I'm strong enough. I get caught by silly waza-ari scores and I need to fix that. I need to not get caught while thinking about the medal fight or the podium."
That's quite a list of development points but he's clear that none are insurmountable.
"I need to have a greater adherence to a routine, like my eating patterns aren't always set. I need that set for competitions. In tournament week I need to have a solid routine. Coach helps me eat the right things and at the right times on tournament days. The physio is great too. So, it's coming together."
There are some practical steps to be taken but there is also some work to do on the psychological side.
"I watch the Canadian Olympic medallists, like Valois-Fortier, who have come before me and see what they do and I will keep following their lead. That change to a good routine will help me peak on the right days and at the right times.
I'm looking for revenge against Fonseca, Cho and Wolf. Since the 5th place at the Games I have thought about those fights a lot. It does stop me sleeping sometimes. I feel like if I fight them again I can beat them. Revenge is a big word and kind of sounds bad but I mean it in the best way. It's about me settling some things in my own mind."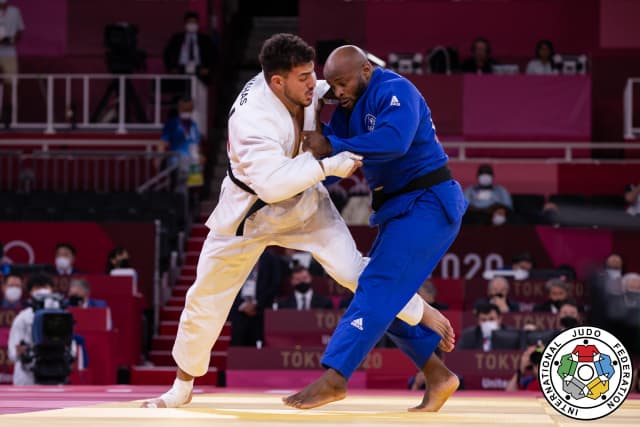 At 23, Shady is a youngster on the -100kg category. It's possible that plays a part in losses at the highest level, "I think I lost a lot of fights partly because of a lack of experience and it was a disadvantage but I'm Paris my age will be on my side and I will have the right experience. I want to be Olympic champion in 2024."
There's no stronger statement than that to close on. Shady Elnahas has thrown with some big judo in Baku and he's talking in a big way about his future. Paris isn't so far away so the results of Shady's development tasks will be clear soon.