Double Olympic champion Teddy Riner (FRA), who came into his home Grand Slam with a 152-0 record since 2010, was stunned by Japanese contender KAGEURA Kokoro in their +100kg round three clash on Sunday afternoon.
Judo's heavyweight icon Riner, 30, was returning to action for the first time since winning gold at the Brasilia Grand Slam in October in search of qualification points for the Tokyo 2020 Olympics. His last defeat came at the hands of Japan's KAMIKAWA Daiki in 2010.
The 10-time world champion made a low-key start in Paris by beating Hungarian youngster Richard SIPOCZ on shidos in golden score before seeing off Stephan HEGYI by ippon in additional time.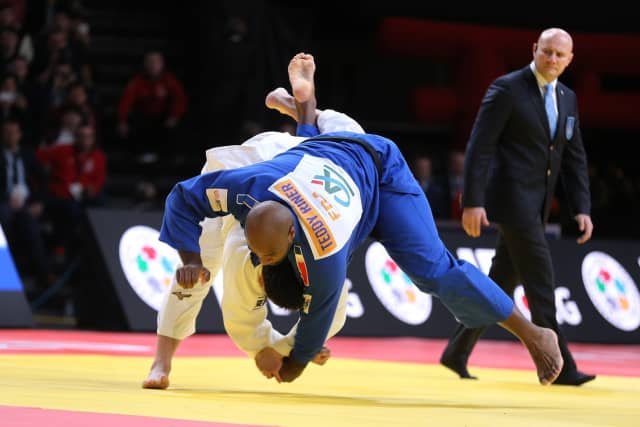 World number 10 KAGEURA Kokoro gave RINER a torrid time in their first meeting in Montreal last year but the Frenchman prevailed after five minutes of golden score by a wazai-ari score from a harai-goshi.
This time KAGEURA was not going to be denied and beat the Frenchman on home soil to silence the sell-out crowd by countering RINER with a uchi-mata-sukashi after 40 seconds of golden score. His winning-streak came to an abrupt halt at 154-0.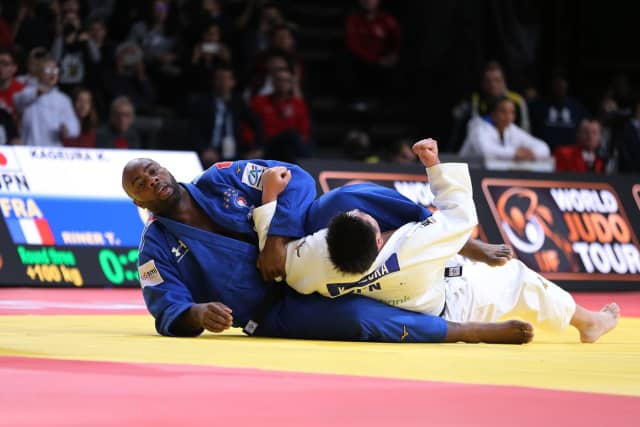 Japanese legend INOUE Kosei, who now leads his country's men's team and is a former opponent of the great RINER, was unusually animated in the coaching chair as he witnessed his latest charge KAGEURA make history in France.
As All Japan Judo Federation President and Japan Olympic Committee President YAMASHITA Yasuhiro gave a thumbs up to the rows of salivating photographers, while RINER graciously accepted his defeat as he bowed out of the competition in round three.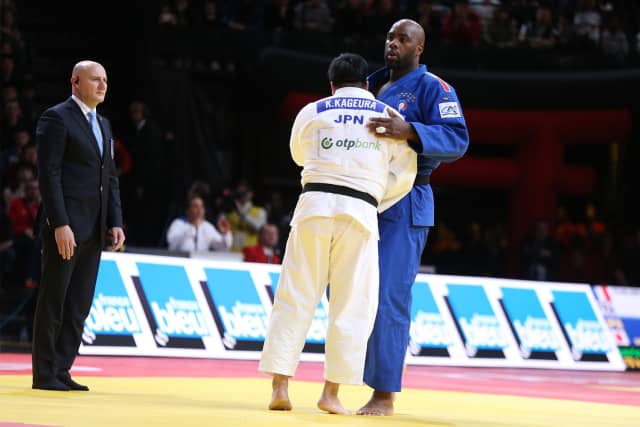 Click HERE to watch the score!