Just before the start of the final block of day two of the 2022 Paris Grand Slam, a special ceremony took place on the stage. Mr Marius Vizer, IJF President, was joined by Mr Abdulaziz Albassam, President of the Saudi Judo Federation, to receive the Judo for Peace Award.
Judo, since its inception, has brought together people from different horizons without discrimination. This year, the Judo for Peace award, presented for an extraordinary display of judo values in the pursuit of unity and peace, was won by the Saudi Judo Federation in recognition of their promotion of inclusion and the non-discrimination demonstrated by their participation at the Olympic Games in Tokyo with Ms Tahani Alqahtani.
Mr Marius Vizer declared, "Dear spectators, dear guests, dear judoka, it is a great honour for us to present the special peace prize to the President of the Saudi Judo Federation, remembering the occasion of the Saudi Arabian athlete who fought for the very first time with an Israeli athlete. For both women and for judo, it was an exceptional moment in the world of sport. It was the most important moment of the Olympic Games in Tokyo. I congratulate the government of Saudi Arabia, the national federation and the Olympic Committee and all the people who promoted that action. Thank you."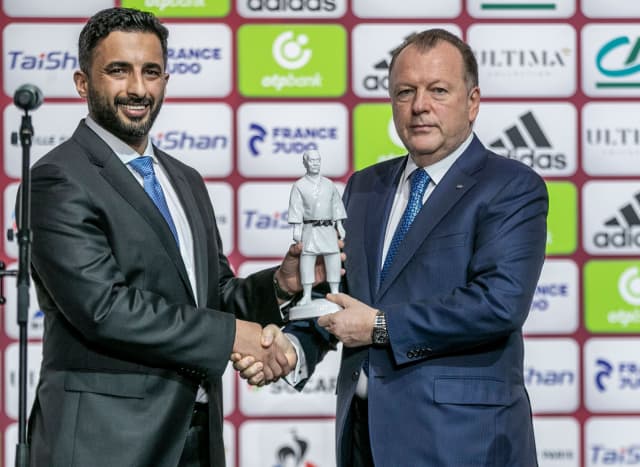 Than Mr Vizer presented Mr Albassam with the statue, hand made by the world famous Herend Porcelain manufacturer. Mr Abdulaziz Albassam said, "Thank you Mr President. I just want to thank France for hosting such a beautiful event here in Paris and also the IJF and the whole international judo community for this tremendous honour and award. I accept this on behalf of Tahani and all judoka in Saudi Arabia. We promise to keep spreading the values of judo and peace around the world. Thank you."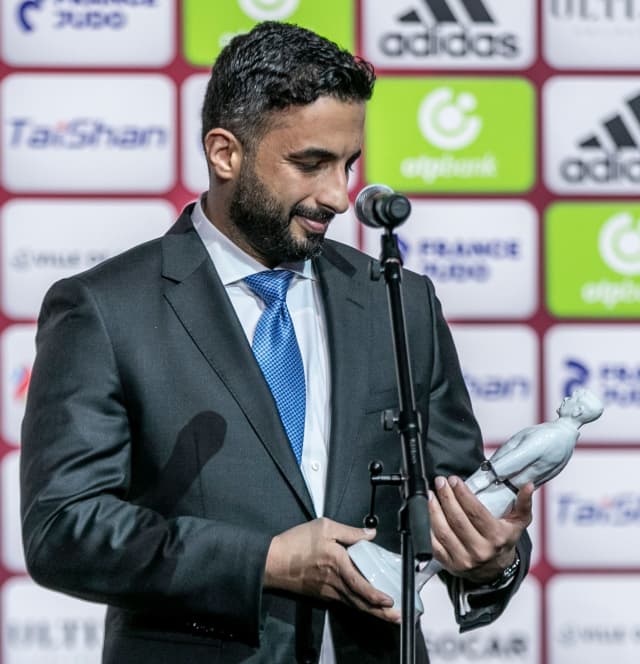 Departing the stage, Mr Abdulaziz Albassam added, "Being here gives me an amazing feeling. To feel in person this incredible atmosphere is breathtaking. I am happy that we can help spread judo values. Once again I want to thank France for hosting such a beautiful competition and the fans for the incredible boost they give us. Simply, thank you!"