Paris Grand Slam bronze medallist Maryna Cherniak was one of a string of Ukrainian national team members to complete their country's latest IJF Academy course.
Cherniak showed how highly she thinks of the IJF Academy by interrupting her preparations for next week's European Championships to take part in the Kiev course.
The IJF Academy, which is offered in 12 languages including Russian, has been embraced by the Ukrainian Judo Federation who have utilised the IJF's educational arm to undergo a restructuring of their coaching system.
Ukrainian Judo Federation Vice President Alexander Nagibin led the changes and was eager for the IJF Academy to provide a platform for a coaching revolution.
The final examination at Kiev's Olympic Training Centre attracted 65 coaches including Cherniak and nine-time Grand Prix medallist Stanislav Bondarenko along with Juriy Pirog, head coach of the Ukrainian Women's Cadet team, and the IJF international referee Sergey Koznov.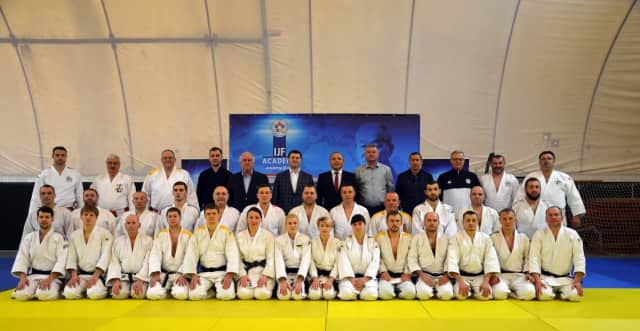 Valeriy Borzov, Vice President of the Ukrainian Olympic Committee, Roman Nasirov, President of the Ukrainian Judo Federation, Mikola Danevic, representative of the Ministry for Sport and Andrei Krylyuk, General Director of the Olympic Training Centre were all among the visitors to the latest sessions held by the globetrotting IJF Academy.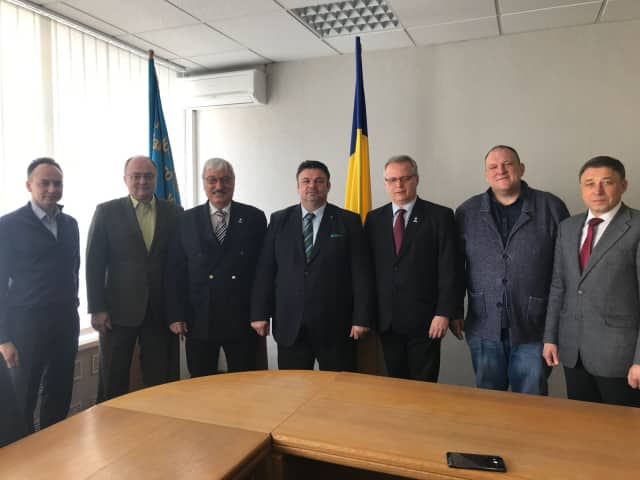 The IJF Academy Directors concluded the trip by visiting the National University of Physical education and Sport in Kiev where productive meetings took place with Vice Rector of the University, Myroslav Dutchak, Dymytriy Nikonorov, Head of International Department. The innovative methods of the IJF Academy were discussed along with the University's vast history of the University ahead of their landmark 90th year in 2020. Before being shown around the campus, the delegates agreed to collaborate closely in the future to bring together the experiences of both institutions.
Students were very impressed with the great amount of knowledge they managed to acquire during the IJF Academy course and were enthusiastic to take back this knowledge to their centres and clubs all over Ukraine. The Ukrainian Judo Federation expressed their desire to become a regional centre for the IJF Academy and that possibility is set to be explored.