As a way to ease their livelihoods, the President of the Sierra Leone Judo Association, Mr. Idrissa Massaquoi, offered support to several judo athletes and coaches in one Sierra Leone's cities most affected by Covid-19.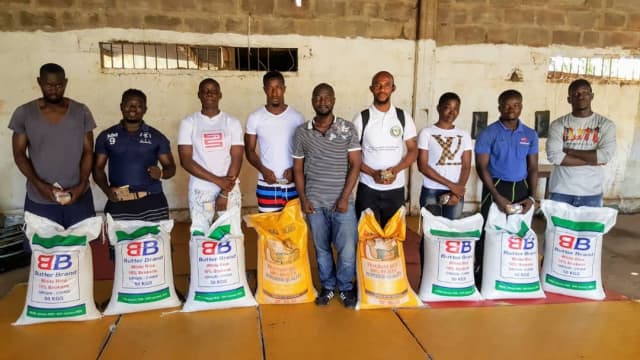 The effect of the pandemic on these athletes and coaches has brought the sport to a halt over the past months. The support includes a 50kg bag of rice and a reasonable sum of money to each of them.
Among the athletes who received the donation is a beneficiary of the Olympic Solidarity Scholarship, Alfred Bangura, who has been intensively training on his own, over the past months, to stay fit in order to be ready whenever the Olympic qualifications resumes.
Speaking on behalf of the beneficiaries one of the coaches, Abdul Rahman Sesay, expressed his thanks and appreciation to the Sierra Leone Judo Association President and executive board for such a stride and explained that this support will serve as a boost during this trying times.
Abdul Rahman Sesay also asked the President to extend the support to the hundreds of other judoka and coaches who are suffering and who are affected by the covid-19 crisis in the other towns, cities and regions in the country.
The president of the federation promised to extend the relief to all coaches and senior judokas and he declared that he is actively working on getting support from other organisations to reach more people.