The great annual educational gathering of the judo family, based on judo values, is approaching. On 28th October 2021, millions of judoka across the planet will meet physically and or digitally, to celebrate World Judo Day 2021. This year it is the theme of 'SOLIDARITY' which has been chosen and which will guide all the actions that will be carried out. Belgium proved to be totally in line with the theme of the this edition of the event.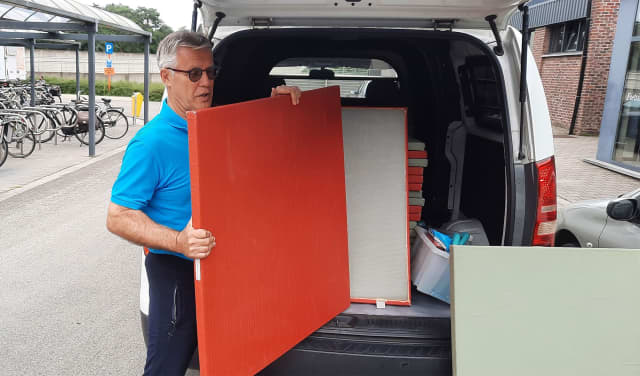 In July this Summer, Belgium was severely hit by extreme flooding, especially in the French-speaking part of the country, resulting in many homeless persons. Also, several judo clubs were affected by these natural disasters with their dojo flooded as well.
Belgian judoka have a strong sense of community, hence action needed to be taken. A collection of judo mats was set up by Flemish Judo Team Agglorex Lommel to help our Walloon judo friends so that they could also start the new judo season again in September, just like the Flemish clubs. Back together on the tatami! That was the general idea. Jean-Jacques Melotte from Judo Team Agglorex Lommel took on the entire logistics coordination of this action. And… it was a success!
"This solidarity action can certainly be called a success," Jean-Jacques commented proudly. "In total, we collected just over 400 square meters of mats and donated them to the affected Walloon clubs, who were able to resume their training sessions at the start of the season. I have also been in close contact with the board members of the Walloon federation FFBJ, and they were very impressed by our action."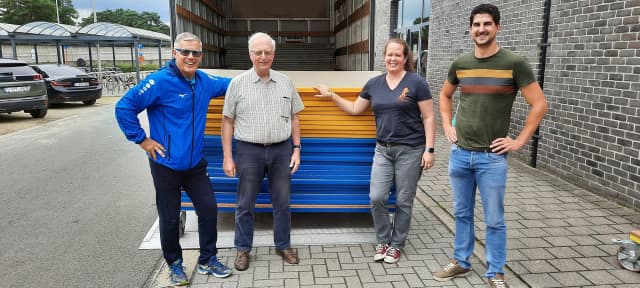 The generous donators
Credit where credit is due. Below is an overview of the donating clubs.
· Judo Club Olen;
· Judo Club Edo Herent;
· Leo Van Avermaet;
· John Oerlemans of Judo Team Tilburg (NED).
· Judo Team Agglorex Lommel.
The following affected Walloon clubs received the mats:
· Judo Club Sprimont;
· Judo Club Eupen;
· Judo Club Valca;
· Chaudfontaine Judo Club.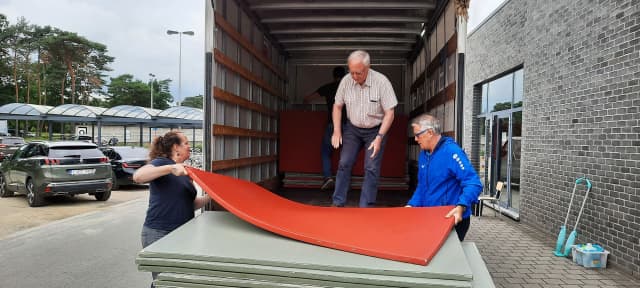 "All the affected clubs were very happy and very emotional when they received the tatamis," Jean-Jacques further commented. The organizer of the solidarity action is therefore very satisfied with the willingness of the judo community to help judokas in need. "I promised all participating clubs that donated the mats and to the Walloon clubs that received the mats that I would visit their club and give a guest training on site. I am very proud that with this endearing action we have once again demonstrated the values ​​and standards of our sport. After all, judo is more than a sport," the sensei of Judo Team Agglorex Lommel ended.
Credits: Christian Pierre - Media & Communication Judo Vlaanderen