Judo for the World in South Africa is a programme led by the IJF and aiming to support refugees who are living in the country. They recently participated in a judo social cohesion camp in KwaZulu Natal. The Camp motto was: 'Joining hands for a future together' and took place in Pietermaritzburg and Durban from December 5-10 2018. Roberto Orlando, the leader of the programme, tells us about this great adventure.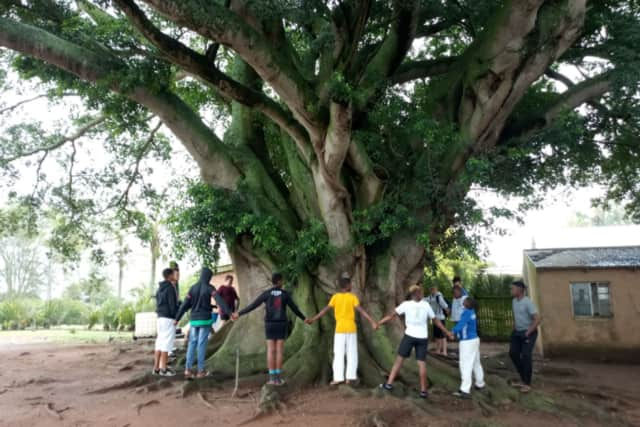 Sensei I don't like Judo. I LOOOOVE Judo! Tired youngsters were sitting at the back of the car on our way back home after five intense days of judo, fun and learning in KwaZulu Natal, the eastern province of South Africa.
Layya – yellow belt and charming young teenager – felt she had to trick me and she shouted "Sensei I don't like judo! (pause) I LOOOOVE judo". Nice acting and good timing we all blasted in laughter!
In my coach's life this is maybe the most rewarding line I have ever heard! Though we mostly dream of gold medals and Olympic achievements the spontaneity of a child phrase is the most motivating thing.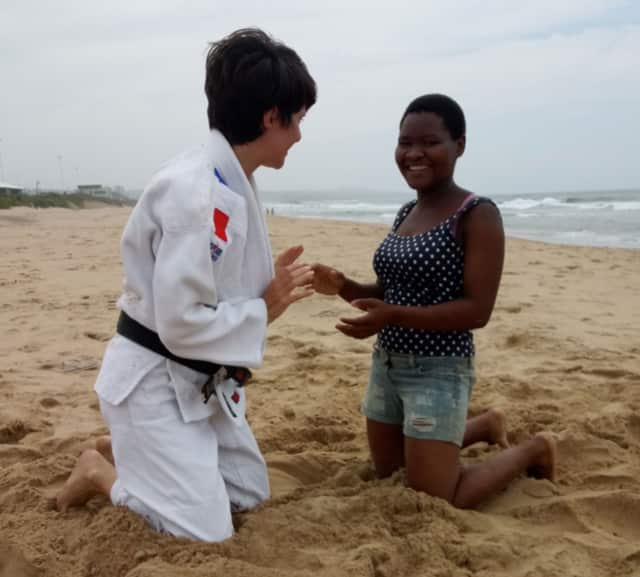 The International Judo Federation, in collaboration with UNHCR and Judo South Africa (JSA), is supporting Judo for the World, a programme dedicated to social cohesion for refugees, migrants and host and non-refugee communities in South Africa. In order to fulfill that goal, we organized a Judo Social Cohesion Camp.
The group was attentively selected to represent people from foreign origins -refugees, migrants and South Africans, as well as children and teenagers from different socio-economic background, white, coloured and black; all coming from low to middle income communities.
The team was composed of 4 coaches – 2 from SA, 1 from DRC, 1 from Italy – and 28 young participants: 12 from DRC, 15 from SA, 1 from Zambia and 1 from Zimbabwe.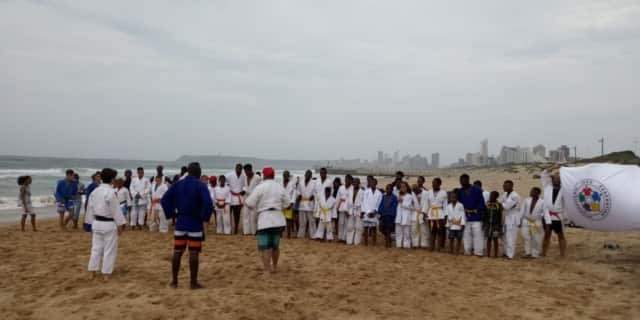 Main Achievements • 28 youngsters (and 4 coaches) from different background had the opportunity to spend time together and improve their understanding of each other's cultures
• Unique learning opportunities were provided to improve youngsters knowledge about South African History (Mandela Capture Site), Environment (Marine Centre, Game Farm), science (Maritime Museum) and health (1st Aid Course).
• 20 youngsters (13 years and above) were awarded with a certificate of participation to the 1st aid course.
• More than 100 youngsters from KwaZulu Natal joined us to participate in judo activities (beach judo demonstration and judo trainings).