Day two in Tbilisi brought some interesting statistics. The women stuck to the plan, on the whole, with the -63kg category putting 3 of the top 4 seeds into the semi-finals and with the number 1, Lucy Renshall (GBR), holding pole position all the way through, to win her 6th grand slam gold.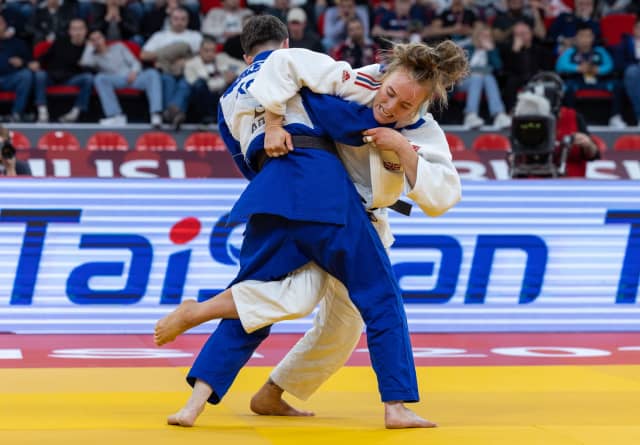 At -70kg it was even clearer to begin with, with the 4 top ranked judoka reaching the semis but from that point it all went awry with the third seed eventually winning gold, the top seed taking silver and numbers 2 and 4 leaving in 5th place. Holding your nerve throughout a long day of high level competition is not easy and again this game highlighted every single chink in the armour.
In the men's categories there was no rhyme nor reason behind the gold medallists, just some magic sprinkled on them from afar, perhaps combined with a lot of training and an enormous will to win.
157th on the World Ranking List, Batzayar (MGL) has no results at all, not from his 8 previous encounters with the Tour but with work and faith and persistence, he reached the top of the podium, against anyone and everyone's expectations. He faced Nomonov in the -73kg final, not such a surprise, until he also beat him, leaving the seeded Uzbek aghast.
At -81kg all the top 4 seeds exited before the semi-finals. In fact only Cavelius (GER) made it to the -81kg rostrum at all from that top 4, having had to battle through the repechage system.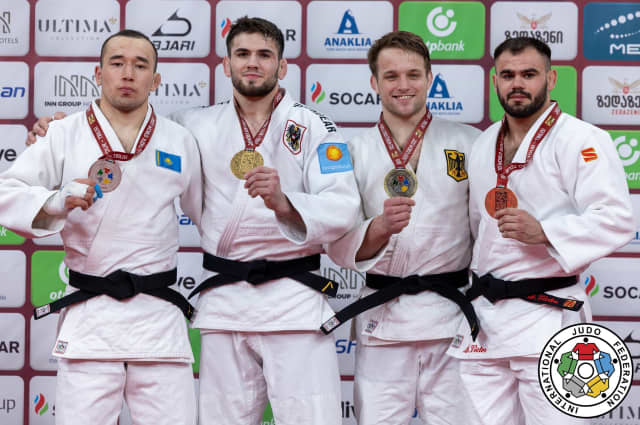 Unpredictable and wonderful, judo continues to make fools of all of us, as we predict and backtrack and reassess, permanently reminded of the fragility of position but the beauty of this sport's possibilities.
Georgia is always a great place to be, to witness the extraordinary and also to feel the energy from the crowd. Day 2 had been a lot of fun and day 3 is now just around the corner.