'Hi, how are you?' A kiss on each cheek. With a few we've really missed, a hug, several seconds of body contact, of peace and a space filled by understanding, instead of interpretable words.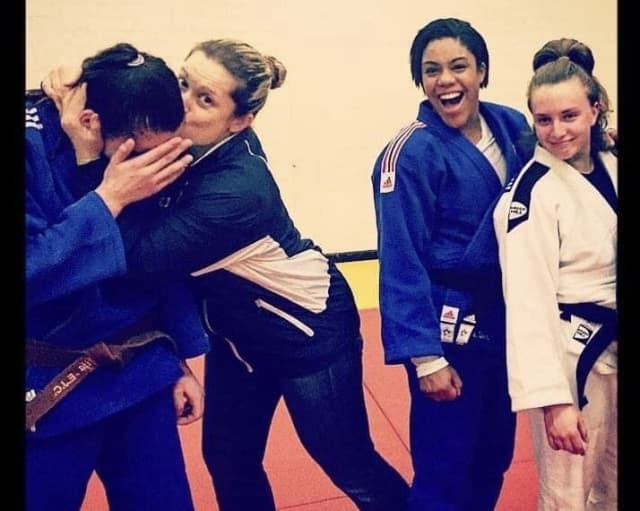 Human contact is essential; for judoka, human contact is as much a part of life as food and sleep. We touch each other every day and with a permission and acceptance and generosity that gives other humans the opportunity to improve themselves, with our body as their resource. We dress it so that our opponents can practise and we keep it clean, in line with our sport's demands and with our philosophies.
"Touch is truly fundamental to human communication, bonding and health." ~ Keltner, 2010, scientist and researcher.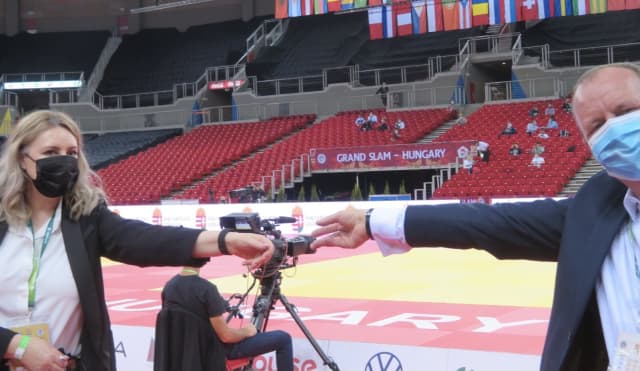 For judoka the transfer into our mainstream lives includes that physical contact. We are tactile people who can translate emotion through the slightest touch. We know instinctively whether hands belong to a good person or an intruder in our space. That analysis has become part of our skill set and it's forever now. Once you have it, you have it.
"Touch can convey a whole range of emotions: reassurance, empathy, comfort, love, compassion and sadness. We can identify different emotions through touch as effectively as we do via facial cues." Gordon, 2019, clinical psychologist.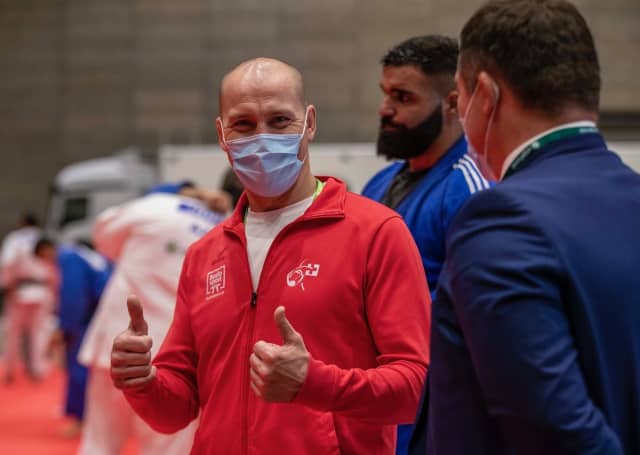 These last months of enforced separation would have been unimaginable for our previous selves. 'You must spend the next 8 months avoiding comforting sick family members, understanding not being invited to your friend's wedding, taking measures to not brush past people on public transport, not chattering with your neighbour when you take the weekly bins out. No touching, no contact, none at all!'
We would not have agreed to it, we couldn't have. Yet, here we are. We have been made to compute the enormity all communities have faced and are continuing to face. We have given up our human need for physical reassurance and have begun learning to pull ourselves away from people we love, for the best of reasons; to preserve life.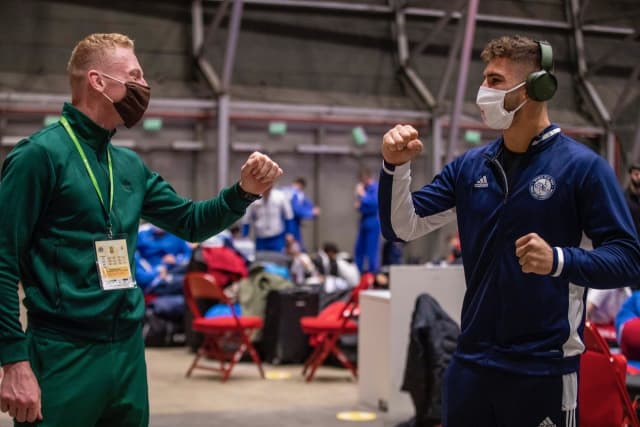 How long could we live that way, alone? "We humans aren't meant to live in isolation – loneliness has been proven to cause serious repercussions, leading to illness." Lamothe, 2018, journalist.
Amid all that has been endured and the great cost incurred by separation, there is still our sport and it's fundamental centrality of togetherness. So, we have found new ways. They are not ideal, they are not perfect, but they offer us small steps towards the happiness of togetherness that we crave. Training has changed but training continues nonetheless. Communication has changed but communication continues.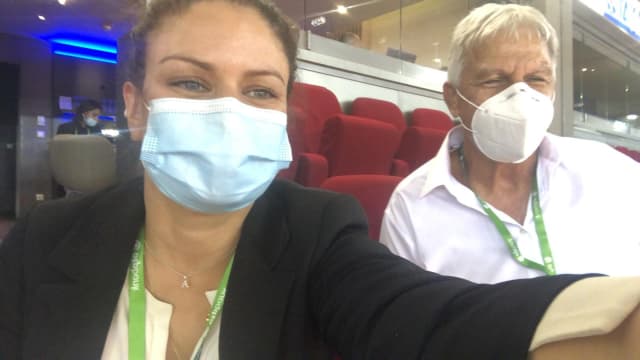 We have learned tolerance for the varied mechanisms we employ to succeed every day and we have become more vocal about the many stages of grief and of hope that our fellow-humans navigate. There are real upsides to this global immobilisation. Our immobility has become our strength and we have become a single, united, digital task-force against sickness, both physical and mental. Has there ever been a time before when the human race all fought for one, single cause?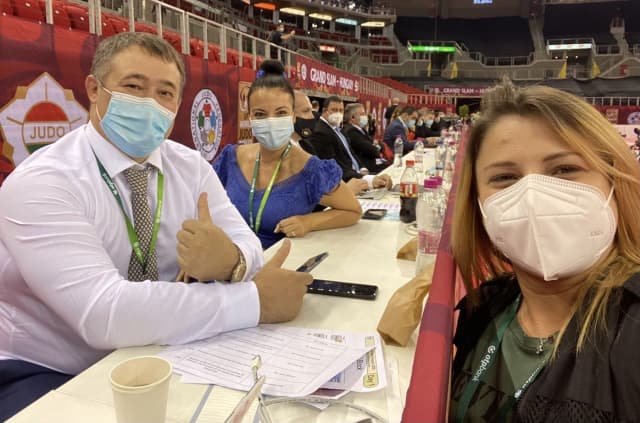 We see the emergence of protocols and the myriad rules we have to follow. The virus follows us but the distance is becoming greater as we stretch ourselves away from its hooks. We aren't looking to hide from it any more but to confront it, to allow it to live somewhat among us but doing to it as it has done to us, depriving it of the contact it needs to survive. It is being teased by our almost togetherness.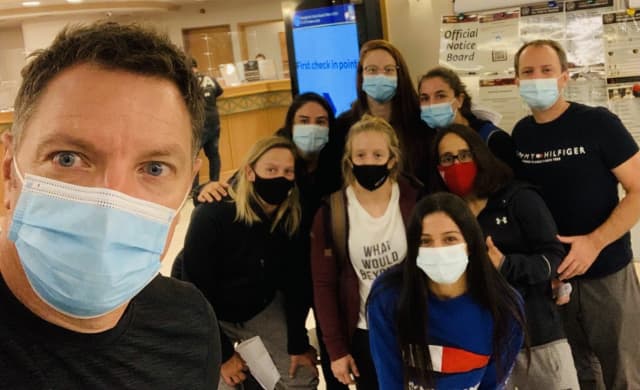 In Hungary we put our sport on the line and provided the platform for some baby steps towards our old human contact. It was strange and strained but also an event full of happiness and relief.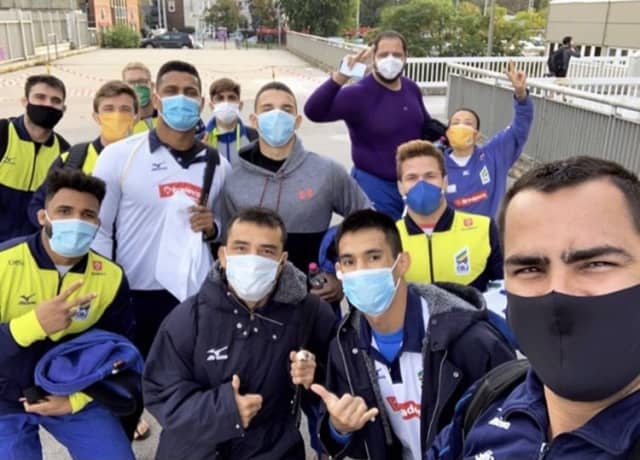 Amandine Buchard (FRA) was quiet, at peace after her win, "I was really happy to see my international friends again. It was like taking a breath."
There was a spectacle. We could feel the rusty creak of the organising cogs as the gears were oiled back to life, throwing out the chocks that had been placed under our wheels. From every country on every continent judoka tuned in and saw their heroes. Judo's best had prepared and been tested and were free to fight on the world stage again.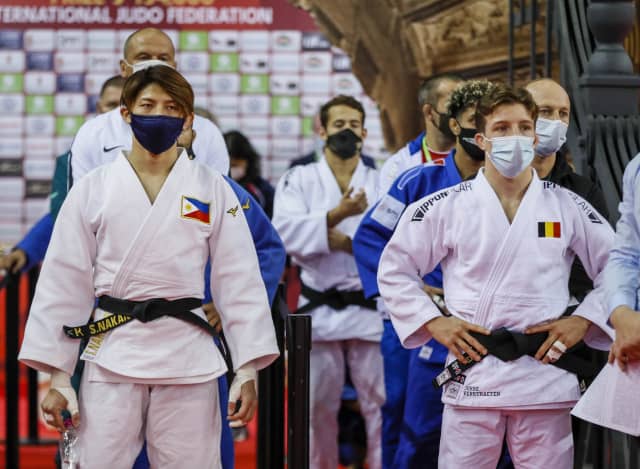 Our baby steps mean still no superfluous contact. It's hard but it's ok. "There are rules to stop us hugging. We haven't had face-to-face contact for so long and it should be natural to hug. We can't. We can stand close by and look through our masks. It's a step. It's hard, but we will do it so that we can eventually hug each other once we have won in this situation." Maria Portela was so happy to see her friends but culturally these non-contact behaviours are alien.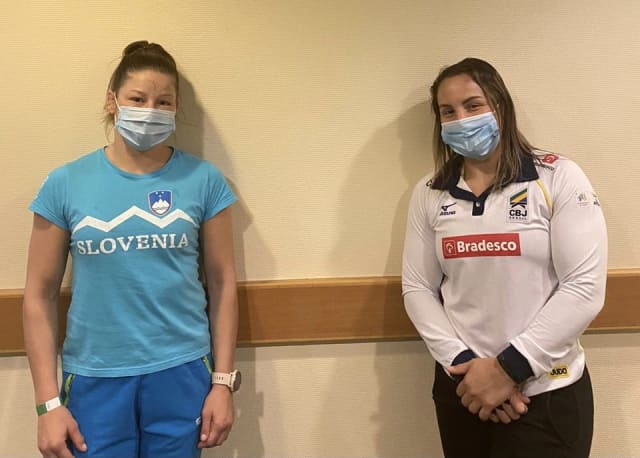 "A pat on the back, a caress of the arm—these are everyday, incidental gestures that we usually take for granted, thanks to our amazingly dexterous hands. But after years spent immersed in the science of touch, I can tell you that they are far more profound than we usually realise: they are our primary language of compassion and a primary means for spreading compassion." ~ Keltner, 2010
Alain Aprahamian (URU) told us, "It's amazing to be part of the world judo family. What I try to express and represent through a life in judo is that enjoyment comes from the partnerships and friendships that exist in our sport. As I'm competing alone here I am doing my last training sessions in a 'bubble' with Venezuela. For me friendship is not only on the tatami, it continues after we say 'rei' at the end of competition."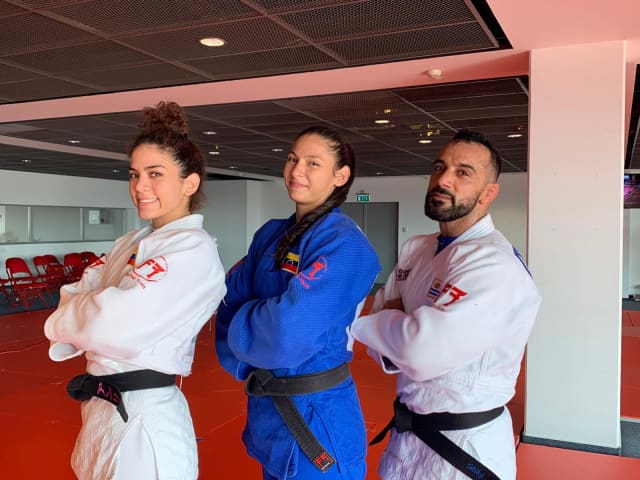 Alain is right! Grand Slam Hungary was more than a baby step, it was a giant, co-ordinated, breath-taking leap into a future we demand, one where can embrace our family, be they related by blood or by sport. We know, more profoundly than ever, that we will always be #StrongerTogether.