Japan finished day one in pole position on the medal table, to little surprise, but it's Europe's bright new powers of Ukraine and Great Britain who continue to share the headlines with the sport's home nation.
Above - Georgii Zantaraia at this brilliant best
Both Ukraine and Great Britain reigned in Paris two weeks ago with gold medals and the two nations have already been victorious after the opening day in Düsseldorf and can lay claim to being considered among Europe's elite.

Ukraine have unearthed a gem in Daria Bilodid who has now won all three IJF events in 2018 while Britain's bold win in Paris by Sally Conway has been followed by the exciting exploits of Nekoda Smythe-Davis who won in Germany.
Georgii Zantaraia put in an explosive performance to come away with silver in Düsseldorf while Ashley McKenzie followed his Paris bronze by finishing fifth today.
Both countries have shown the world that they posses a well-rounded roster of world-class athletes and have won the respect of their peers and the media in recent months in particular as they appear to be in the middle of something special.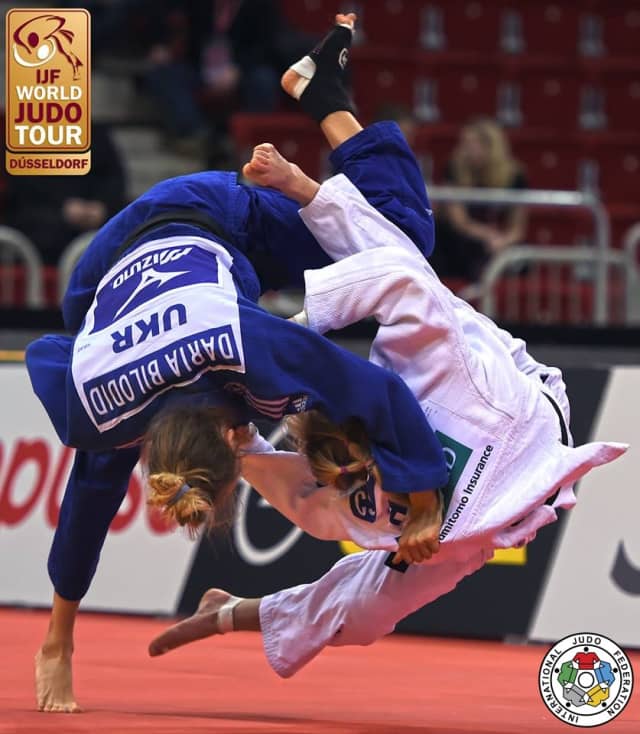 Above - Bilodid was in a class of her own in Germany
Their upward trajectory as consistent medal sources on the IJF World Judo Tour, in the men's and women's categories, has provided some of the best moments of the 2018 season thus far and we're only in February.
There will be more to coming not just in the two remaining days but in the coming weeks and months as they seek more silverware on the road to the 2018 World Championships in Baku, Azerbaijan.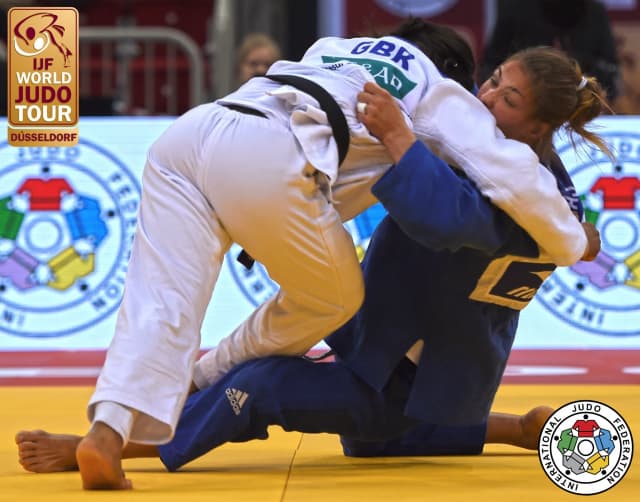 Above - Smythe-Davis delivered on day for Team GB
Tokyo 2020 Olympic qualification begins in May and Great Britain and Ukraine look poised to start the road to Japan in fine fettle and will hope to fill out their ranks in order to having an increased and more threatening presence in the mixed team competition.
Watch #JudoDüsseldorf2018 live at www.IJF.org