Among the 37 delegations present in Konya at the 5th edition of the Islamic Solidarity Games, is the team from Tajikistan. They arrived with a flag we know, waved often by the current +100kg world number 1, Temur Rakhimov. He is a world medallist, an Olympian, 4 times a grand slam medallist, no stranger to the highest level of international competition.
The Tajikistan team is small but their men are strong and present, travelling all over the world and gaining momentum. Their women though are a different story, a team in its infancy, just beginning to explore high level judo.
The General Secretary of the Tajikistan Judo Federation, Shamsiya Saidova, is in Konya, not as a VIP or ambassador, but with the team. She is the chaperone for the young women of the team because the situation is so new that as yet the federation doesn't have a female coach.
Shamsiya explains, "In Tajikistan we have a small women's team. In Islamic countries, lots of families don't send their daughters to do judo or other combat sports but we do have some good judoka here. Things are changing, slowly, and I hope that In the future Tajikistan will have a big team.
There are no current female coaches and so I came to Turkiye as the chaperone. This makes the families of the judoka feel more comfortable. With that in mind, we are now beginning to prepare the best of our women's group from the last generation of athletes so that one can become our first female coach."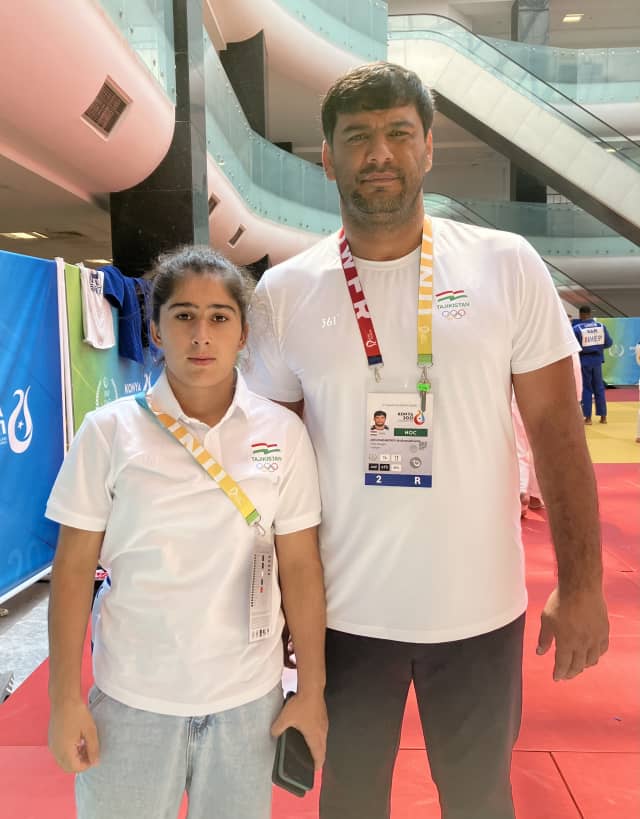 Despite being only 23 and still active, Shohida Qalandarova is the first judoka being supported to move into coaching and work with the Tajikistan cadet and junior women. She has some significant experience, although not at the highest level, with an appearance at a cadet world championships and a handful of cadet and junior Asian Cup medals. She's among only a tiny number of Tajikistan's women to have been able to compete outside of the immediate region.
Shamsiya continues, "She competed on day 1 in Konya at -57kg. Before coming here, she and the other senior women were able to train with the national men's team. They are all like brothers and sisters but on the whole families still don't want their daughters to do the training with men. With a female coach things will start to change."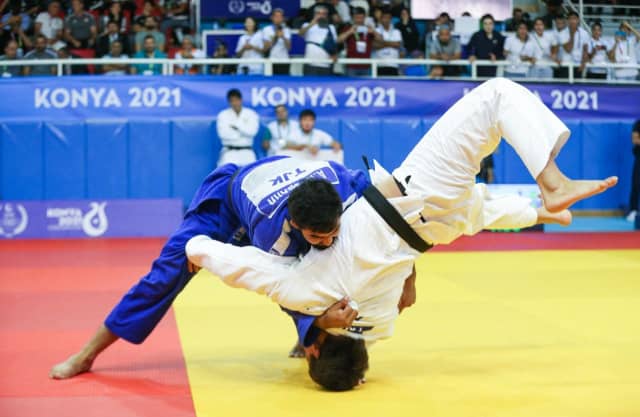 "The girls all train in clubs close to their homes. Sometimes they can go to prepare for big events, training in the mountains, special training for 15 days. Sometimes the men go to Tashkent for training too. In the future we hope to expand the women's programme to include international training."
Currently Tajikistan doesn't have a woman in contention for a spot at the next world championships but they are still working towards that. It would be a great marker for the country and a valuable experience for Qalandarova to carry into her coaching role in the very near future.
Congratulations are deserved as Tajikistan pushes boundaries and finds solutions to traditional challenges, challenges that the federation respects. It is important for the whole team to maintain their commitment to their heritage while also making progress in the sports context and it looks like they are doing a pretty good job of it, step by step.