On day two of the Tashkent Grand Prix, four categories will be in action. Read hereafter the preview of the women's -63kg and -70kg and the men's -73kg and -81kg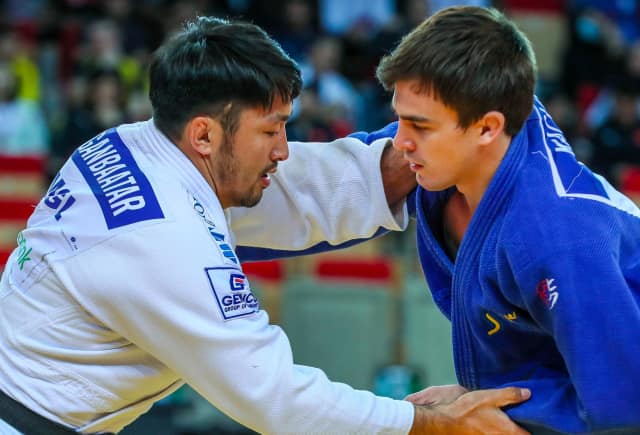 -63kg In the -63kg category, Andreja LESKI (SLO), is ranked sixth in the world after a rather successful year, having won the Düsseldorf Grand Slam and the Agadir Grand Prix at the beginning of the season, before reaching the Abu Dhabi Grand Slam final just two weeks ago. Her lead position here in Tashkent is therefore not usurped and she could therefore add a medal to her 2018 harvest. By winning the bronze medal in Abu Dhabi, Australian Katharina HAECKER has made an impression and, without any doubt, she wants to repeat her feat in the Uzbek capital. Finally among the most serious contenders, we will follow the course of the two Austrian women Kathrin UNTERWURZACHER and Magdalena KRSSAKOVA (AUT), who will be keen to take the advantage over each other in anticipation of the Olympic qualification.
-70kg It is with the seventh place in the world that Anna BERNHOLM (SWE) will be the top seed in Tashkent, which bodes well for a particularly open category, in which it is difficult to make the slightest prognosis. Nevertheless the young Swede who has already won the Antalya Grand Prix last April, can reasonably hope to climb again on the podium of a Grand Prix. But it may be the turn of the Venezuelan Elvismar RODRIGUEZ, who has not yet climbed on a podium of the World Judo Tour in 2018, after a particularly successful 2017 season, to shine on the second day of competition.
-73kg With 40 competitors registered, the category of -73kg is the most numerous of the competition. Winner of the Antalya Grand Prix in April and that of Cancun, on October 12, Tommy MACIAS (SWE) is the favorite. But he will have a lot to do to repeat a great performance against the Uzbek armada (Giyosjon BOBOEV, Jakhongir ALIMARDONOV, Umidjon ABDULLAYEV and Khikmatillokh URAEV) and travelling Kazakh judoka who will also want to perform in Tashkent. The Emirati, Victor SCVORTOV, world bronze medalist in 2014, and a little bit in trouble in 2018, could gain momentum on the occasion of this Grand Prix, while many other competitors can be elected to the podium at the end of the day.
-81kg The -81kg category also looks complicated in terms of prognosis, while everything seems possible and no name, despite the top seeds, does not seem to stand out. We will know more at the end of the day, which of Aslan LAPPINAGOV (RUS), Anri EGUTIDZE (POR), Didar KHAMZA (KAZ) or NYAMSUREN Dagvasuren (MGL) has been able to pull out of the game, unless it is UNGVARI Attila (HUN), Jonathan ALLARDON (FRA), who is still looking to find his place internationally, Vladimir ZOLOEV (KGZ) or Damian SZWARNOWIECKI (POL), to be at their best. Perhaps none of these names will be on the final list. To be followed.