A pilot project for the 'Connected by Judo' programme that is being developed in partnership with the UNHCR, with the support of the Grand Duchy of Luxembourg, was led by Judo for Peace South Africa (JFP-SA) on 10th November 2021.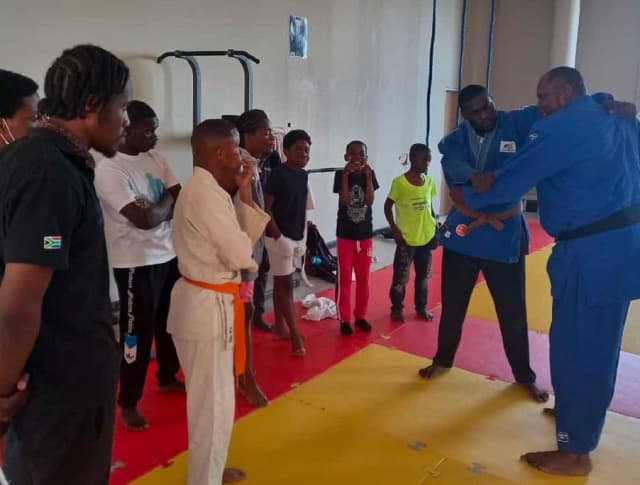 With the objective of improving the understanding of judo in all its declinations and in the spirit of jita kyoei (mutual prosperity for self and others), JFP-SA has organised the Tatami Talks, a roundtable among judoka of all ages, backgrounds and experiences, to share ideas, best practice and new ideas.
Connected by Judo seeks to foster the digital inclusion of Persons of Concern (POCs). Specifically, connecting youth has been an opportunity to enhance digital awareness, stimulate online and offline community-building and resilience and contribute to psycho-social wellbeing, which are subjects of major concern when it comes to refugees and displaced people.
Roberto Orlando, who leads the JFP-SA programme explains, "We tackled six major topics: history of judo, judo brand games on the tatami (a focus for Judo in Schools), how to teach uchi-mata, judo for self-defence and the judo moral code.
For the first 2 topics we used the IJF Academy materials from Instructor Level 1, Undergraduate Diploma in Judo Management (UDJM) and visual material from  the Judo for the World Series, whereas for the 3rd topic we borrowed ideas from the IJF Judo in Schools toolkit.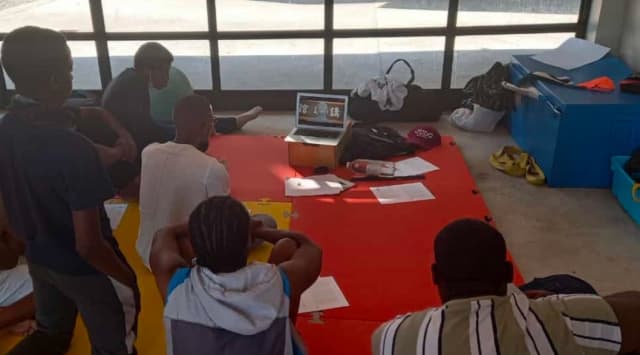 For the fourth topic, Sensei Beaugus Boniaga from the Judo for Peace dojo in Kempton Park, former DRC national team member and SA champion, helped explaining the sequencing needed to teach uchi-mata.
Last but not the least, judo in self-defence and the judo moral code were discussed extensively among the participants, with a great contribution coming from judoka with karate background who provided valuable insight on the combined use of judo and karate for self-defense."
After this first pilot project, the team agreed on a list of topics to be discussed next: coaching girls, a team-building initiative, how other sports' training ideas can contribute to judo, lost judo techniques as part of our judo heritage and judo rules.
This is only the beginning of the adventure of a programme that will extend across borders as 'Connected by Judo' will also develop in Zambia and Malawi in the coming months. Through judo and thanks to new technologies the IJF and the UNHCR will conduct an impactful actions for refugees and will continue to spread the judo values where they are most needed.