1992 Olympic champion and former French national team coach Cathy Fleury is one of the heavy hitters on the IJF referee supervising panel, now in place at all World Judo Tour events. The day two technical analysis in Abu Dhabi is hers.
"There are two clear groups of athletes present. One group is the athletes with experience and medals. They have come back after the Olympic Games and their level, on the whole, remains high. The second group comprises new athletes. Some nations are testing and exposing the young ones to this level. We can see the difference in their confidence. A lot of young people are here and its a good time to adjust the teams for the forthcoming World Judo Tour.
Today, in the -73kg category, Tsend-Ochir (MGL), bronze medallist at the Olympic Games in Tokyo, brought beautiful judo, attacking and capable from different directions. He was really a step ahead of the rest and displayed his ability from the start to the end of the day."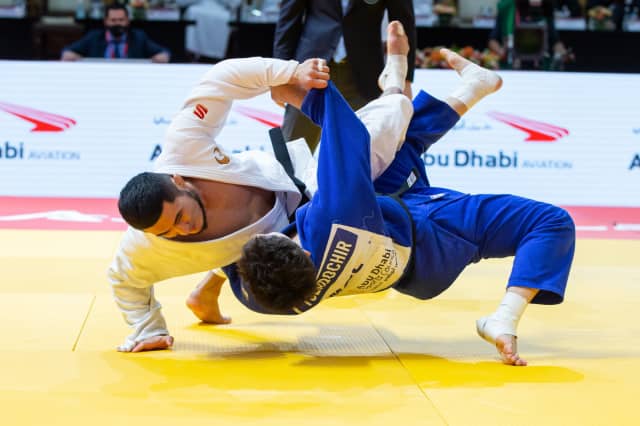 "I am a little disappointed with the -70kg category. I know all the judoka here and their judo today is closed and inflexible. At this time in the season they should be open, natural and enjoy testing their judo, plating with their place at this level. It was all so safe. Sometimes you must just go!
With Casse (BEL) at -81kg, I can really appreciate that even though he is very strong and with rigid kumi-kata, when he attacks his whole body relaxes to produce fluid judo with enormous movement. It is beautiful judo, from almost a solid to a liquid in an instant, really playing with tension. His style is not easy to replicate and he, like Tsend-Ochir, arrived in a class that is certainly not universal and it can only come with experience."
Lastly, I want to say that the new referees too are less relaxed than their Olympic counterparts, but we have the systems to support them as they develop. They are very visible and so we have a duty to take care of them throughout the Olympic cycle."
With just one day left on the 2021 World Judo Tour, all eyes are on Abu Dhabi. Tomorrow brings the heavyweights to the tatami and all the action will be shared on the livestream.