Today's technical analysis is delivered at the hands of coaches, current coaches who are fully enveloped by the issues of today, from the pandemic to the qualification system.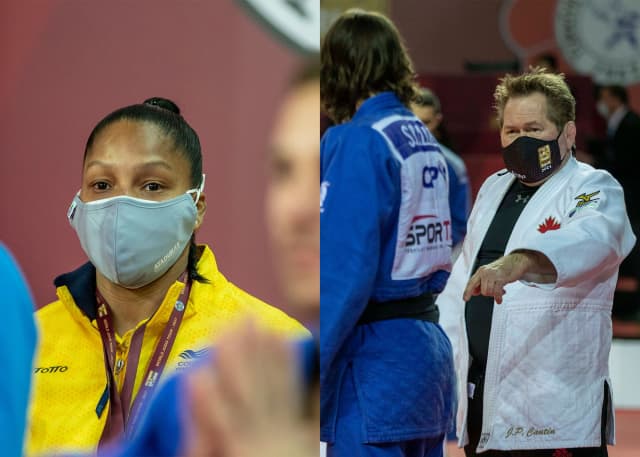 -63kg, -70kg - 
Double Olympic medallist and triple world champion Yuri Alvear (COL) spoke with us about her view of the women's categories today. She is now not an active judoka, but a coach with a mass of experience and knowledge. She is sensei Alvear.
"What surprised me the most is that judo is increasingly similar and balanced from one country to another. I like to see all the countries represented here. Everyone has the opportunity to compete and participate on the big world stage, like here in Turkey.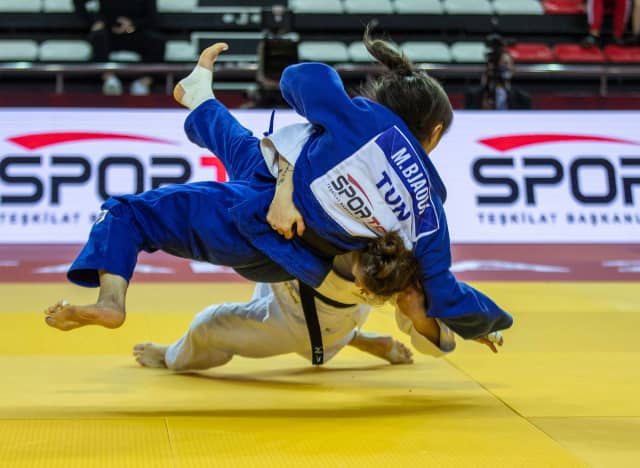 -63kg is a very strong category. They are all doing a great job and I believe that the level is rising. In Tokyo we will have such good judo to watch.
Meriem BJAOUI (TUN) surprised me in a good way today. She produced good judo and had a good attitude; I liked her spirit. I remember her two years ago, but now I believe she's woking more efficiently and getting better and better, even if she's not in the final block.
Lucy RENSHALL (GBR), gained points for her place in Tokyo. We can see that she wants to win, mentally talking, if your head is 100% in the competition, you only have one destination and this is the podium.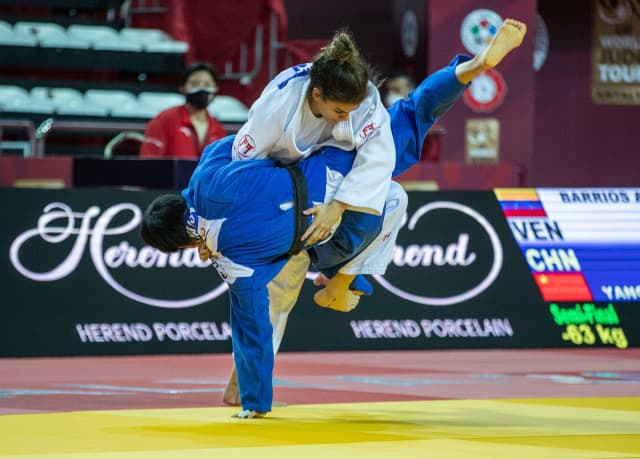 Anriquelis BARRIOS (VEN) is confirming that this female team from Venezuela is making their way between the big nations for medals. China is climbing on the podium again. TANG brought very good tactical skills but also effective judo against her teammate Junxia YANG (CHN), who unfortunately finished the match with an injury and was obligated to withdraw. It's a shame, but unfortunately injuries are part of sport. I know what I'm talking about in this regard.
Catherine BEAUCHEMIN-PINARD (CAN) showed a little bit of fatigue, but this is normal because she has been going from one competition to the other at a pace. The young Gili SHARIR (ISR) was not successful with her drop seoi-nage today, some of them being well executed but missing the break of balance. Catherine BEAUCHEMIN-PINARD is a very physical athlete, who is difficult to throw, so this was one more match decided by shido.
It was a final with not too much emotion. BARRIOS (VEN) was searching for the harai-maki-komi and looking for strong grips, while some o-uchi-gari attacks didn't score and her ne-waza was not accurate enough. Finally we had to wait for golden score and a waza-ari score from RENSHALL.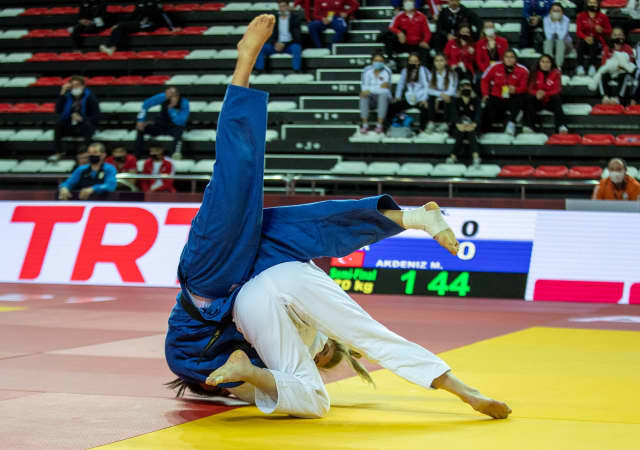 -70 kg was my weight category and it is one of the strongest categories. I know all the athletes very well and the whole technical process that is involved at this level. Minel AKDENIZ (TUR) showed very good judo, moving well on the tatami. She was dynamic, with a good tactical approach.
Kim POLLING (NED) and Barbara MATIC (CRO) were in the final and that is not a surprise to me. Kim is a very experienced athlete and she knows what it takes to be in a final. We are in the end phase of searching for points for a place at the Games and no mistakes are accepted. A very high uchi-mata from Kim in the final, after a beautiful catch with a ko-uchi-gari attempt from Matic turned into a drop seoi-nage. This is a really good job from Kim. 
We have two nations that not long ago were unnoticed in these women's categories, but now Venezuela and Uzbekistan are among the good judo nations. Elvismar is regularly present on international podia. I really want to congratulate her for her consistency.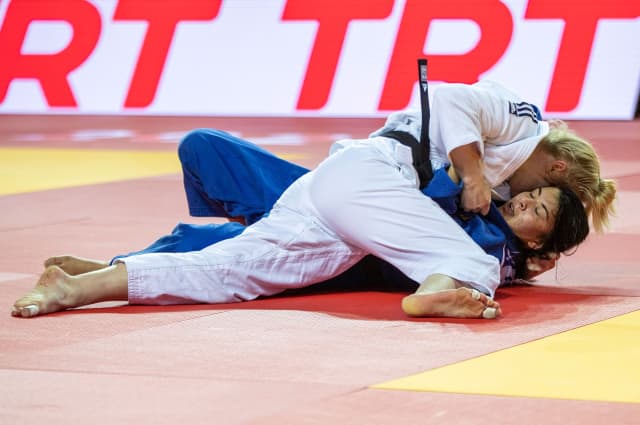 Maria BERNABEU (ESP) is so physically strong and has some interesting attacks when she turns her back, such as with harai-maki-komi, or engages o-soto-gari or o-uchi-gari. During the bronze medal contest against the younger AKDENIZ (TUR), she showed that she had more experience than her opponent. I was pleased to see that she could win her first grand slam medal at the age of 33. It's so nice to see this. There is no age limit for medals. There's no age to become a champion.
The work in ne-waza is improving in these categories and we are seeing beautiful ippons."
-73kg, -81kg - 
Jean-Pierre Cantin is a coach of the Canadian delegation in Antalya and he gave his impressions of the men's categories on day 2 in Turkey. 
"I have seen beautiful judo today and I was happy to see very good ne-waza especially. It's actually interesting because for a long period of time, groundwork had become a way to recover and breathe a bit and gain some precious seconds on the clock, but now we can see athletes who are willing to win on the floor and they are really building a system of attack to conclude with a hold-down, a shime-waza or kansetsu-waza. I love ne-waza, so I'm not going to complain about it.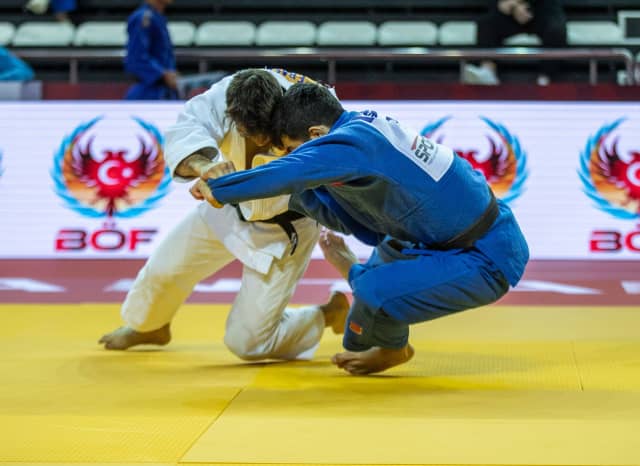 The Turkish team really produced some beautiful judo today in both men's categories. OK, they have the home advantage, but still it shows how good judo is in the country. I was particularly impressed by the -73kg Bayram KANDEMIR. Of course it's always nice to see Basile at his best too. I noticed his ashi-waza attempts several times. He couldn't always score, but at least it's very disturbing for the opponent.
By the way, the Italian team is gaining an impressive momentum. They are performing in both the men's and women's divisions, which is remarkable. We see news names too and that's also something interesting for the future.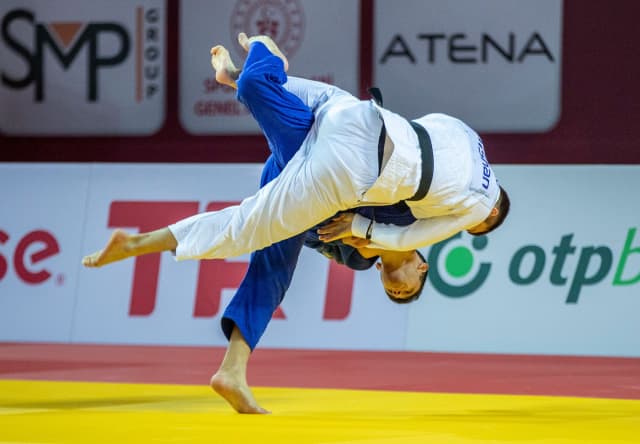 I want to talk about something that for me is very important and that all coaches and of course athletes should focus on: o-uchi-gari. It used to be considered as a little, second-hand movement but it's becoming more prevalent and brings more and more victories. It can be the entry to a nice combination with other techniques but it also works as a standalone movement. I think that in Tashkent, among the coaches, we were saying that it has become the most successful judo technique. I will definitely ask my athletes to develop it more. 
In both men's categories we have seen a lot of body to body contact, especially in the final block. It can be a little dangerous because it can end on either side but it's spectacular. It's nice that Turkey won their first gold medal. They deserve it and it's always positive for the host country.
Basile was amazing today. It's not only because he was throwing but also his attitude. I like that! He wants to win and no matter who he's facing he goes on the mat to throw. He produced a good show and the public likes that. He has a beautiful spinning uchi-mata. It was a little strange at the beginning, because he strangled the Turkish athlete. For me it was correct, but he received a shido. It was a little borderline. When you are on your back and you pull the leg, it's ok, but here the opponent was standing. I need to watch it again to understand exactly what happened, but in the end it was the better of the two athletes who won. I think that at the Olympics, we'll have to follow him. Nobody expected him in Rio but he won with his shining judo, his speed and his movement. Ono will be super strong, but with BASILE anything can happen. The Games are special. We'll have a great show, that's for sure.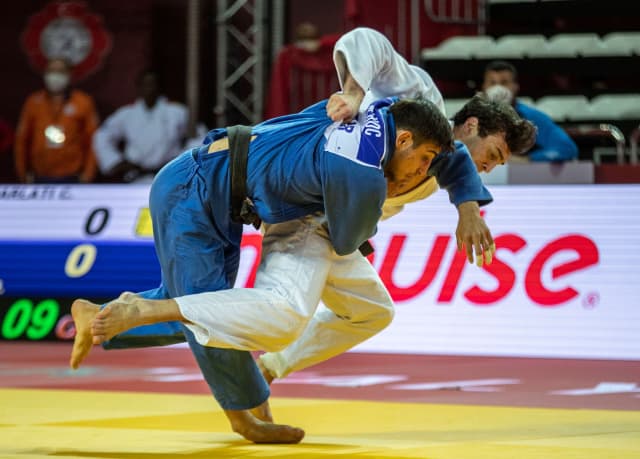 In the -81kg category we expected many things but not what happened! I like PARLATI, the junior. He shows a good progression. Italy has a very good team. I can say that to have this extra year is paying off for the Italians. PARLATI is still young and he needs some time, but he is a great prospect.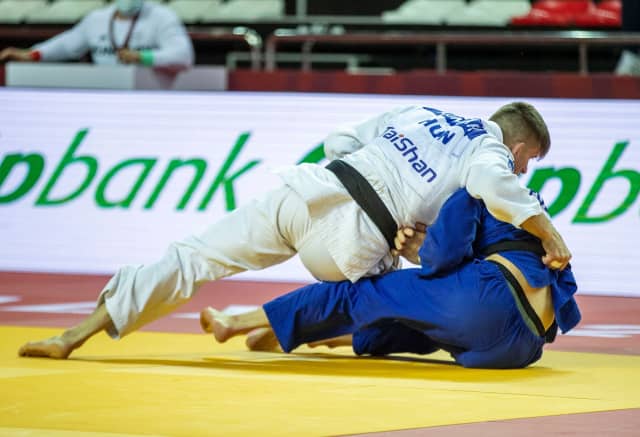 For Canada, we have four medals in two days and we are very happy. Our young ones are getting better and better. Quarantine was hard because we were isolated but we realise that we did some good work, because we have the results now. It's a good sign for the Games. What we are doing is working and we'll be in good shape in Tokyo."