Tina Trstenjak, as an Olympic champion, a world champion, a European champion, is supremely qualified to assess the features of a day of high level judo. In addition to her performance qualifications she has, since her last contest at the Tokyo Games, for almost two years, been concentrating on her transition into two new roles on the opposite side of the tatami.
Tina now works with the Head Referee Directors as a member of the team of referee supervisors and when not at the events of the World Judo Tour, she is also travelling with the IJF Academy as one of the experts delivering the Academy's courses, all over the world. Her perspective has broadened and now with a huge array of information and experience she recognises judo more colourfully than ever.
"Offering an analysis of a whole day of judo, across 4 weight categories, at first seemed like a really big task but actually as the day has progressed, the elements that stand out, do so naturally and clearly.
Today I'm happy to see much less diving. Seeing an improvement here is very pleasing. It always takes time to make adjustments but today this aspect is really positive and far better than in the previous events. This means safety is at the forefront of our practice and the young ones are being shown a positive way.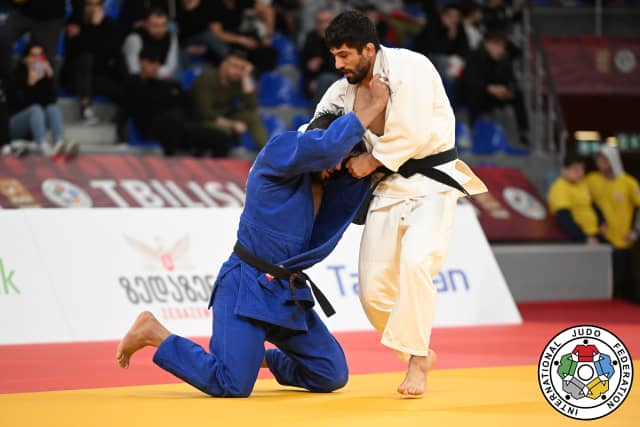 I'm impressed by the -81kg competitor from Kazakhstan, Zhubanazar, who went to the final. It wasn't about his progress through the draw but that we saw him applying the rules throughout and having the most positive intention, even when losing the semi-final. He didn't lose control or focus, just kept working until he won. His aim was to throw, at all times and without exception. He simplified his task and stuck to the objective, it was as simple as that."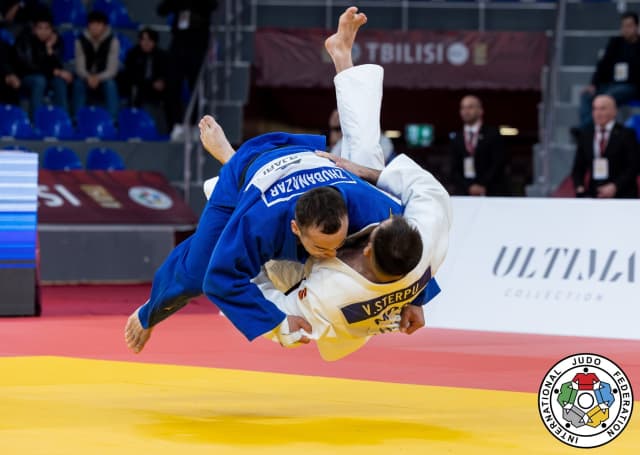 "At -63kg Hrebenozhko (UKR) showed good skills, exhibiting great throwing ability. She scored against Haecker (AUS) who is very highly ranked, 6th in the world, but then lost the match. However, she showed great potential and I'm sure she will appear with medals in the future."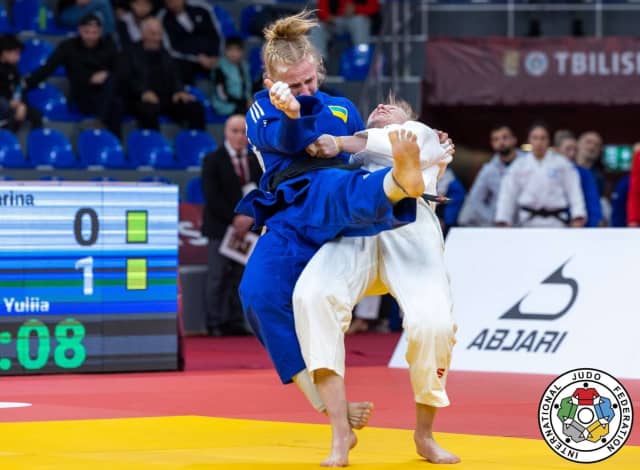 Aside from specific performances from individual athletes, Tina had a more over-arching observation, "Now, having been with the Academy for sometime, I realise how much this education system has an impact on my knowledge in competition situations. I recommend all coaches to attend the Academy courses, to ensure their knowledge includes all elements of our technical catalogue as well as knowing special things about our origins and how to take all this information to the athletes working at the highest level.
It doesn't seem so long ago that I was fighting but with my new focus I find it difficult to remember and think about how exactly the current situation might have affected my judo, my analysis and my development. It is all very fast but led by the athletes and their incredible ingenuity. Judo is amazing and it is also hard but together we are all working to make it the best sport it can be."