Croatian Corina Ilic has been working with the IJF IT team for more than a decade & Elisabetta Fratini, our resident Italian, much longer still. With them we know the running of our events will be smooth and efficient but more than that, they provide all athletes, coaches and staff with help and friendship at every turn.
For day 5 in Tashkent, at this very special World Judo Championships, Corina and Elisabetta present their technical analysis. The first point to accept is that Elisabetta and Corina are very happy today. As an Italian and a Croatian, they may or may not have expected their compatriots to reach the podium but with finalists from both countries it was just a fantastic day. We know that the judo community is very close, everyone knows everyone and so today the IJF IT team are in good spirits, celebrating the successes of elite judoka whom they knew is children from their earliest days on the mats.
Elisabetta told us a cute story, "In the warm-up room this morning Christian Parlati said to me that as he was in the first fight of the day, that he would like to do both the first and last of the day. He got his wish! He was not a favourite of the day but he raised his game and delivered a fantastic performance. The trigger point was beating Mehdiyev, number two in the world rankings, giving him the confidence to really push forward."
"None of his fights were straight forward, being down by shido or even by waza-ari against Gomes and each time coming back to win.
I was happy for the hosts to have their man in the final. Bobonov was really on fire today. Also the Spanish judoka Mosakhlishvili, reaching a medal contest was great to see. With Nikolosz moved up it's now open for the next group of Spanish fighters and this one has stepped forward.
Silva Morales (CUB) brought a strong game. He's had a good year and is not one of the youngest in the group, so it's been great to see him have his medal chance at the world championships. It wasn't successful but it was a worthy day nonetheless."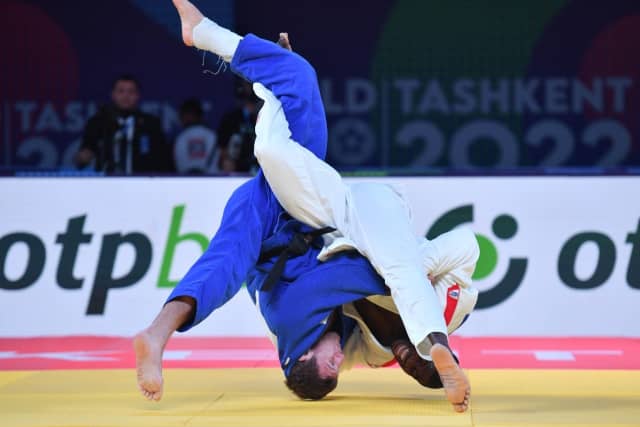 Corina's perspective obviously began with gratitude towards the two judoka from her home country, "To have two Croatians in the final is a unique moment in Croatian judo history. Barbara was alone at the top for some time but this success is very promising and shows greater consistency in Croatia.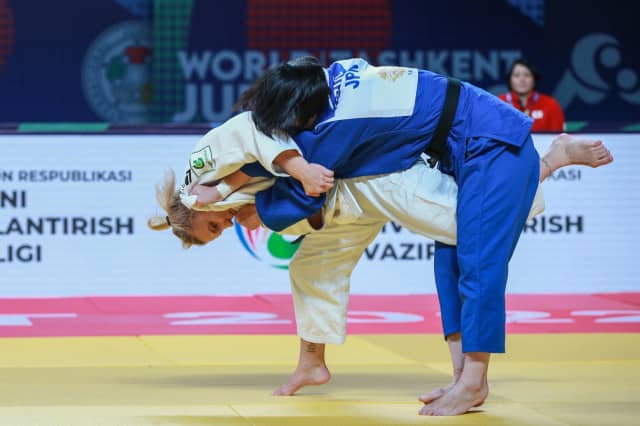 Nizoii (JPN) started so strongly today that we could have expected her to climb on to the rostrum but while Parlati took energy from each successful contest at -90kg, Nizoii seemed to lose hers in the -70kg group and gradually became powerless. She fought for the bronze but just couldn't sustain her day.
We were surprised to see Van Dijke (NED) fighting without solutions. She seemed uncomposed and unable to regain that calm that we would like to have seen. However, she turned it around in the bronze medal match and was able to take her second world bronze. She also showed great strength of character and adherence to the values when she assisted Niizoe as she left the tatami."
A closing point from Elisabetta, "Matniyazova, fighting in home colours, placed 7th. It was a pretty good performance and very determined but sometimes determination isn't enough. She must work to fix her posture and fight from a more adaptable position. The crowd was with her throughout and on the whole it's been the first good day for Uzbekistan; we are all happy to see that."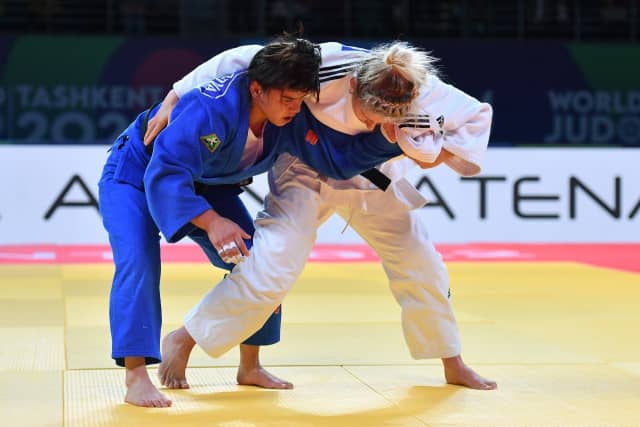 There were incredible moments throughout the day with favourites getting beaten, with the home crowd finally getting their party, with Croatia confirming a successful long term strategy and so many more. Day 5 has been fantastic, truly fantastic and day 6 can't come soon enough!