To sit with IJF commentators Neil Adams and Sheldon Franco-Rooks is not a decision one must take lightly. You must have time aplenty to discuss judo, every facet of judo. Both are knowledgeable, passionate and experienced and they also have ringside seats in Zagreb.
At the end of day 1 of the Zagreb Grand Prix, Neil and Sheldon were keen to share their very positive first impressions of this new Paris Olympic cycle.
Neil: The judo today has been excellent. Most fights I saw offered really attacking judo styles, with all fighters wanting the scores.
Sheldon: The judo here has truly exceeded my expectations, without the incumbent superstars. Gneto, Vieru, Pantano and many more judoka, all brought high quality strategies.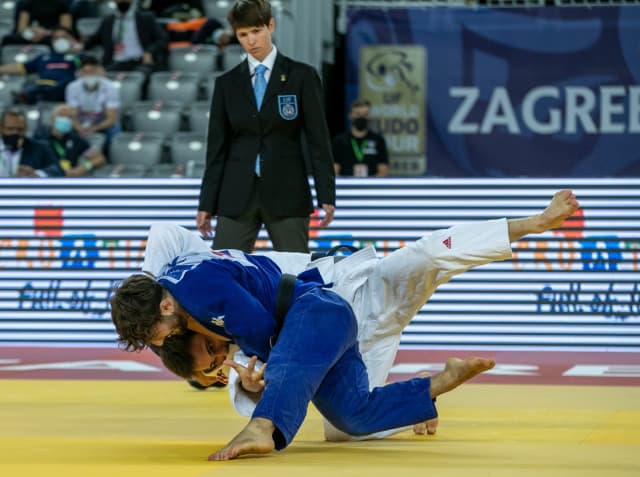 Neil: Usually it takes a year of a new cycle to establish the rhythm, finding the jump up to this level from the Cups but it's felt seamless, really natural.
Both Neil and Sheldon commented on athlete fitness levels, noting that the fitness has been top drawer across the board in Croatia.
Neil: At the first World Judo Tour event after Covid, in Budapest almost a year ago, we really noticed the lack of fitness, with most judoka not having access to high quality randori, but here it's clear that has changed and the fitness has not been in question.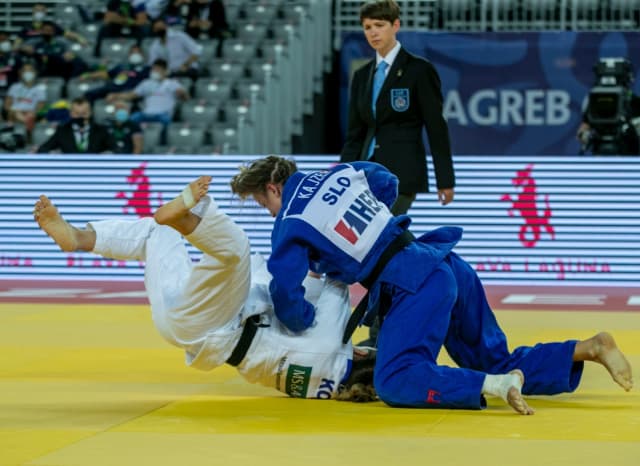 It's not just about establishing the new rhythm quickly, but also seeing how promptly those who didn't perform as they'd have liked in Tokyo can regroup and push forward again.
Neil: One or two who didn't quite perform at the Games, like Grigilashvili, will give us a treat tomorrow too.
Sheldon: We are in that odd position of being at events that don't offer Olympic qualification points but it's still so important to get points on the board to inform the seeding for when May comes and the Paris qualification period begins.
Neil: Early points are important.
Sheldon: We are happy to hear the names of new players in the final block who are going to benefit so much from this springboard. Their points will mean so much.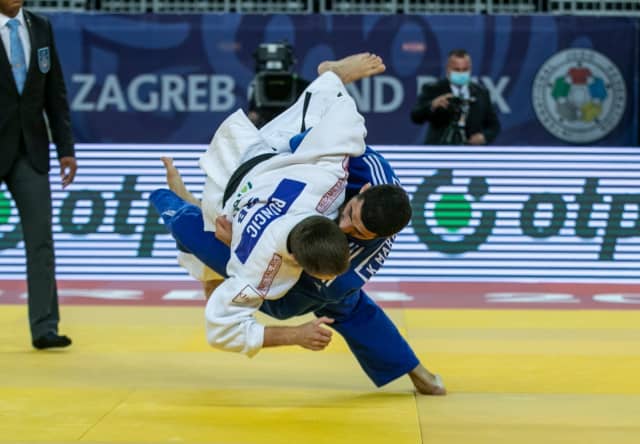 Neil: Some may not have realised just how important seeding at the Games was and all the statistics now show the trend. Being in the top 8 of the WRL almost guaranteed a top 8 finish at the Games. Now is when the players start placing themselves on course for those places.
As well as the impressive standard of judo on this first day of competition, it is noticeable that the environment is also just right.
Sheldon: You couldn't ask for a better venue or a better host nation.
Neil: The national federation President, Dr Sanda Corak, is wonderful to work with.
Sheldon: Having a government Prime Minister present for the opening ceremony is unusual and a really good sign. It shows how much this country values judo and sport.
So with wholly positive impressions from day 1, day 2 is eagerly awaited. It's a fantastic opening to the season and offers a powerful indication that this Olympic cycle is going to bring exciting, incredibly technical judo and some new names superseding the status quo.