Following the Dushanbe Grand Prix we spoke to +100kg world number one Temur Rakhimov, 15 year old WJT debutant Madina Qurbonzoda and -81kg gold medallist Somon Makhmadbekov about their experience of fighting at home for Tajikistan. Here are some excerpts from their interview.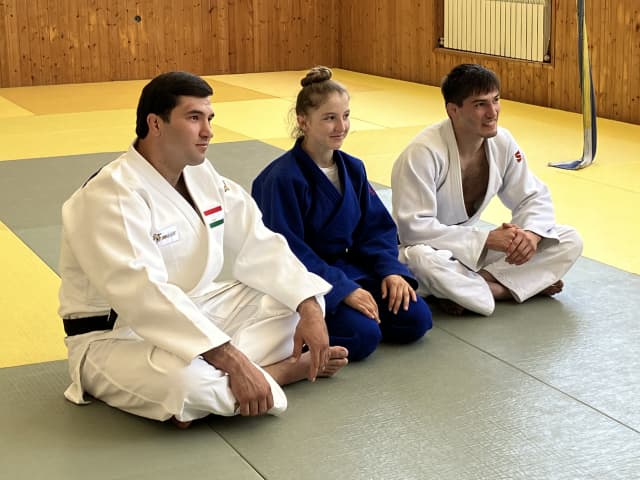 "The first thing to say is that because of the work of the director of the federation and our president, we had this opportunity. Once we knew there would be a grand prix here, all judo fans were happy for the sports people that they would have this chance to improve themselves.
Tajik people are more and more interested in judo, in the Olympic Games and all other events and this grand prix has magnified this interest and so the next generation will follow with even better technique and an improved level. With some great coaches now getting more experience by travelling to tournaments, the judoka can keep getting better."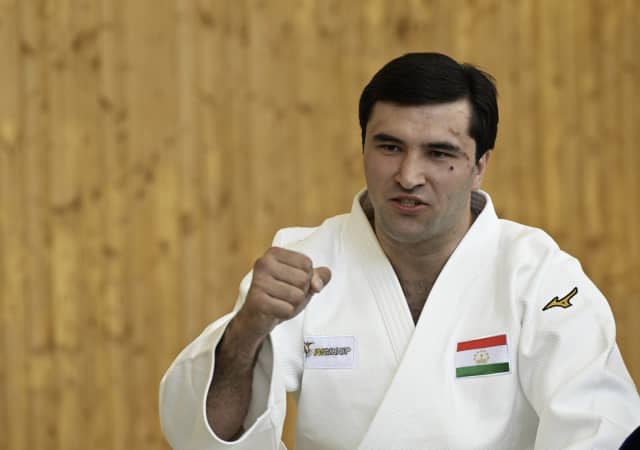 "When I first heard my name and 'world number one' I felt shivers through me; the crowd were calling my name. With them and also knowing our president and others were watching on TV, I had a strong feeling to win. Even when I'm in other countries, at other events, when I hear the announcement I feel the same, knowing everyone at home is feeling proud and pushing us forward.
It's a big responsibility to be the face of Tajik judo and I know that because of me others may understand judo better and want to come. I think all young people should be more engrossed in sport as the youth is the future of the country. Sport helps all of our lives."
"When I first heard I was chosen, I was proud. It was great to fight alongside the more experienced athletes. When I first arrived on the tatami and people were cheering, it gave me the amazing feeling to be more impressive and do everything to win. So now I want to train even more, to do even better in the future."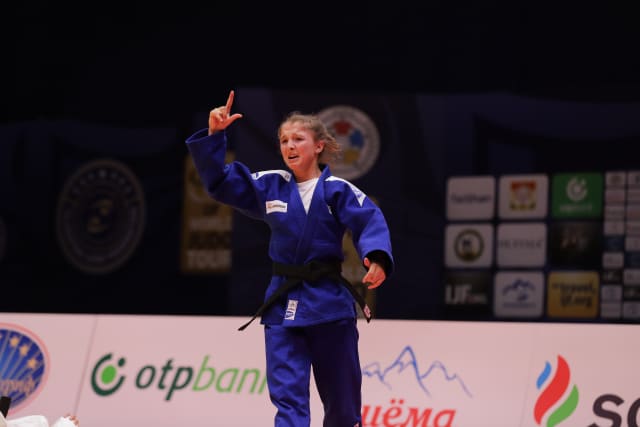 "At preparation training sessions some parents came to me and said they want me to teach their children, especially their girls. I think a lot of people will bring their children, including more girls, after this grand prix.
Things are already moving in that direction, there will be more girls! After 5 or 6 years we will see more women and girls on the World Judo Tour and maybe even some with world medals. Now the girls in Tajikistan, including me, are still young and developing but for the LA2028 cycle maybe we will even be ready to have our own mixed team."
"Honestly with this as our first time to compete at home it was really special and with such an amazing atmosphere. That helped me to feel stronger."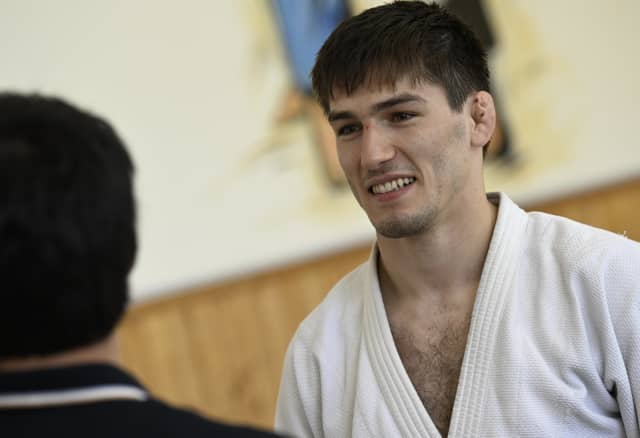 "I'm pretty sure that the awareness of judo itself is already huge. Even people from the older generations love it and so it ties everyone together with this same passion.
It's really nice for me to know the young generation are so engaged and want to be strong like me. After a loss once at another grand prix a Tajik child asked me why I lost. It was a positive moment and made me want to do better and be stronger for him and for all the Tajik children who are watching us."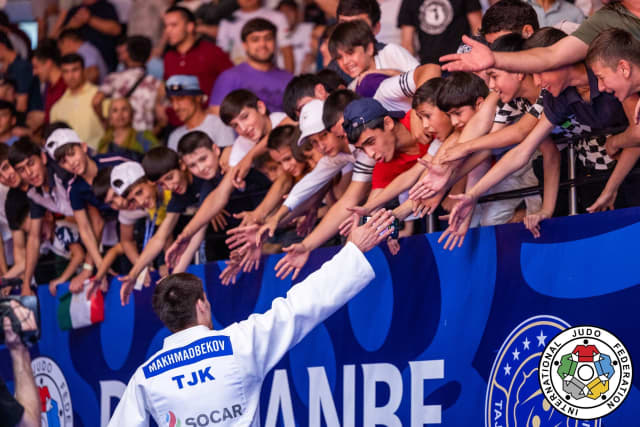 "Hearing the cheers and talking with the young children helps us to move forward and never give up. It pushes me to represent my country as professionally as I can."
The Dushanbe Grand Prix was a great success for the home team, not just in terms of medals but because it is feeding directly into the sport culture of the country and is already inspiring the next world class judoka from Tajikistan to tie their belts for the first time.