The Arts and Sciences of Judo (ASJ) is a new international and interdisciplinary academic journal being published by the International Judo Federation (IJF) and IJF Academy, which welcomes articles exploring various aspects of judo and all its values. It is a research journal that welcomes submissions related to kinesiology, psychology, economy, marketing and management, history, arts, technology, communication sciences and all other related fields.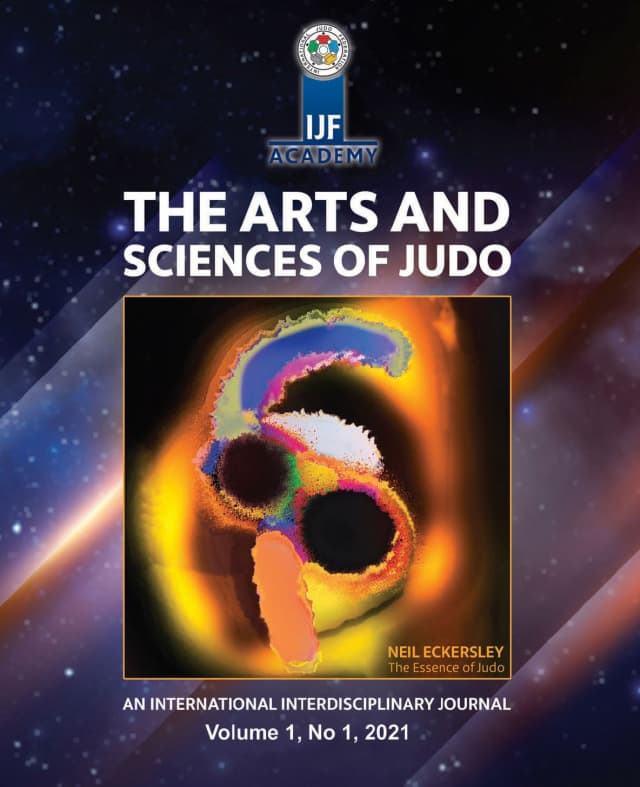 ASJ will publish conceptual or primary research papers that are not published elsewhere; papers that are relevant for the development of judo and and those which offer new insights on certain aspects of our sport.
IJF President Marius Vizer said, "We often say that judo is more than a sport. It is also an artful way to live, just as much as a scientific approach to life. Since judo was created by Jigoro Kano Shihan in 1882 in Japan, our sport has been evolving to constantly adapt to the changes in our societies, while keeping rooted, deep in its genome, values that make it more modern today than ever. This first edition of 'The Arts and Sciences of Judo' is a perfect illustration of this double anchoring in the tradition of an ancestral art and in the contemporary. Thanks to the meticulous and patient work of Sanda Čorak, Editor-in-Chief, under the umbrella of the IJF Scientific
Committee and IJF Academy, this journal has come to life. I would like to thank her and all those who contributed to this achievement.
DOWNLOAD THE FIRST EDITION OF THE IJF SCIENTIFIC JOURNAL
The Arts and Sciences of Judo, Volume 1, No 1, 2021
Download
READ THE ONLINE VERSION - CLICK HERE
I would also like to congratulate all the researchers, whose scientific work inside and outside the dojo contributes to giving meaning to our quest for a better society. I am sure that reading this first issue will provide many answers to some of your questions and that it will allow you to raise new ones, which will, without doubt, open up new fields of investigation."
Inspired by the rich judo heritage of Jigoro Kano, all submissions not only describe and explain research methodology but also put emphasis on practical implications of such research. Therefore, the ASJ is a forum for disseminating important judo research results, the goal of which is to bridge the normal and expected gap between the academic research and the needs of practical work in judo.
Editor in Chief, Sanda Čorak explained, "As a former judoka involved in judo for many years and working as a scientific researcher, I have always been fascinated by Jigoro Kano. He founded judo as a modern Olympic sport, at the end of the 19th century, through a detailed process of research around traditional combat forms. From a very young age he decided to use and study all available sources of knowledge and that process led him to create an innovative sport system and the philosophy of judo.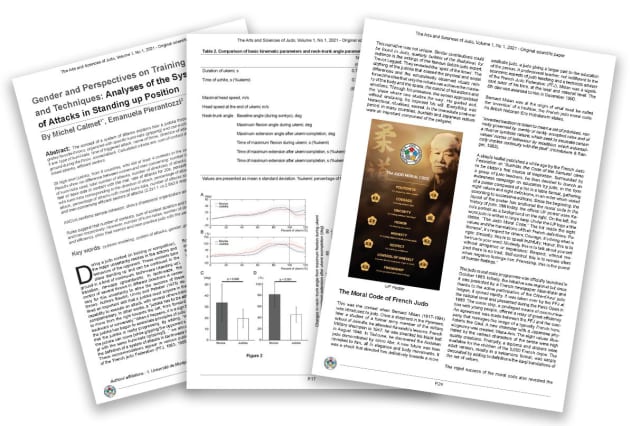 In more recent times researchers in judo, as academic scholars, have skills, knowledge and opportunities to conduct research in different aspects of judo, aiming to contribute to improvement in all fields. Their work, in the form of scholarly works, are published in numerous kinesiology journals but are not often available to many judoka. My intention when establishing the Arts and Sciences of Judo (ASJ) is to bring together research from the judo community and collate their results and suggested practical implications.
The aim of the ASJ journal is to become an important source of information for all those whom would like to learn more about judo: judo students at the kinesiology faculties, those attending IJF Academy courses and seminars or simply  judo fans.
In the contemporary, competitive world of sports, judo has to make an effort to build upon its traditional values and pave ways to always progress and strive for excellence. The ASJ is offering plenty of possibilities for everyone to express and share opinion and make the judo world even more prominent within the wider sporting community."
The Arts and Sciences of Judo serves as a reference source for education, but it also offers possibilities for the exchange of ideas and keeping up with the latest developments in judo.
The ASJ is a bi-annual publication and besides full-length articles it also publishes shorter items, such as research notes and case studies.
Other documents
Call for contributions ASJ 2021.pdf
Download
ASJ Author Submission Guidelines 2021.pdf
Download