Exactly one year ago, Sabrina Filzmoser embarked on the adventure of a lifetime, that of climbing Everest from sea level. On 16th May 2022, after months of effort, suffering but also experiencing intense joy, she reached the top of the world and installed there the IJF mascot and her first judo black belt.
By taking on this incredible challenge, Sabrina faced all possible difficulties and put her own life at risk to achieve her goals. Yet beyond the performance and the feat, she had other messages to give. First of all there was a message of peace, as many parts of the world continued to burn. There was a message of preservation of the environment as well as a message for the youth of the whole world so that they may understand that everything is possible, provided that they give themselves the means.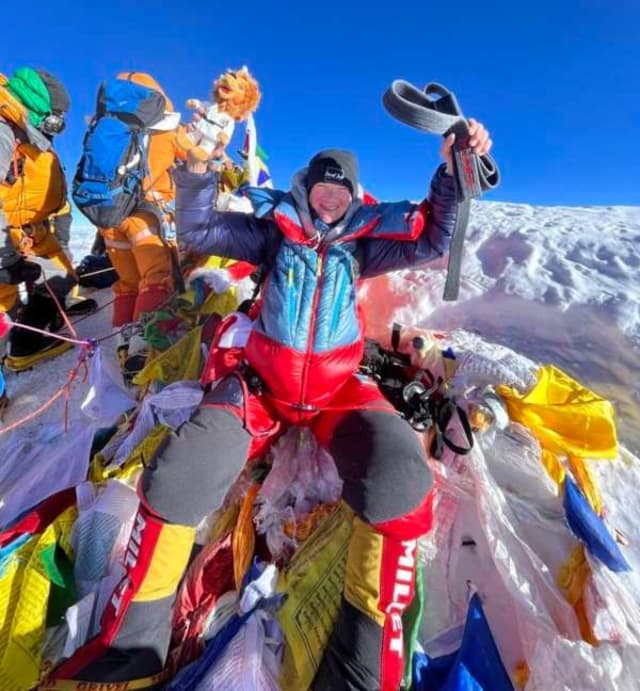 On her descent from Everest, Sabrina was joined by a team from the International Judo Federation led by Nicolas Messner, Media and Judo for Peace Director, Jo Crowley, coach and IJF Publishing Editor and Robin Willingham, Fighting Films film maker. During ten days, they all retraced Sabrina's tracks up to Khumjung, deep in the Himalayas, to inaugurate a new judo section of the Everest Judo Club at the Sir Edmund Hillary School.
This film is the story of Sabrina's project and dream throughout India and Nepal from sea level to the top of the world: Forever Everest. It is also a story of the judo values being spread to the most remote places on Earth to create possibilities for a better society.
As Sabrina has just arrived back in Nepal to keep working with the local population, it's time to dive deeply into Forever Everest and discover why judo is so special, understand Sabrina's motivation to go beyond limits to create a better world and focus on what she achieved; you can only be inspired.