Mihael Zgank is familiar to most, a World medallist, an Olympian and an incredibly diligent student of judo. In Konya he is at home as a member of the host nation's delegation and in the individual competition he won gold, convincingly.
When watching Zgank fight, it can be seen that he refers to one particular technique, in different ways, throughout his contests. His ko-uchi-gari is, quite frankly, devastating. It's used when he's under pressure in kumi-kata, it's used when he wants to obtain a reaction or control space or force a position for some well drilled transition. It is also used as a stand-alone, direct, ippon-scoring finisher. It is, in short, exactly what is meant by tokui-waza.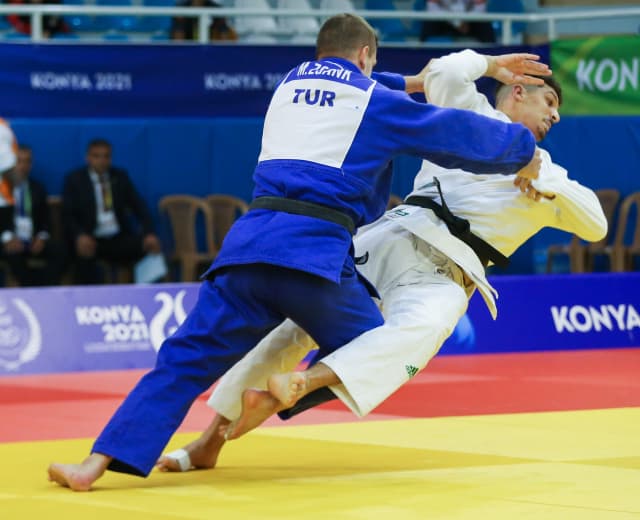 In the first round of the Islamic Solidarity Games team event, Turkiye faced Algeria. At -90kg it was this ko-uchi-gari that brought the final ippon and a place in the quarter-final for the home team. In that quarter-final, Zgank opened against his Kazakh opponent with two ko-uchi attempts that, in effect, controlled pace and distance even though they didn't score. They created reactions and doubt for the opposition and clearly dictated who was in charge of the rhythm. Again Turkiye won and a small important credit belongs with Zgank's tokui-waza.
"I'm doing technical training all the time for different situations, looking at grip breaking, working from two sleeves, from a collar grip, against left and right. I'm interested in where the opponent's balance lies and with sumi-gaeshi and ko-uchi one can open for the other."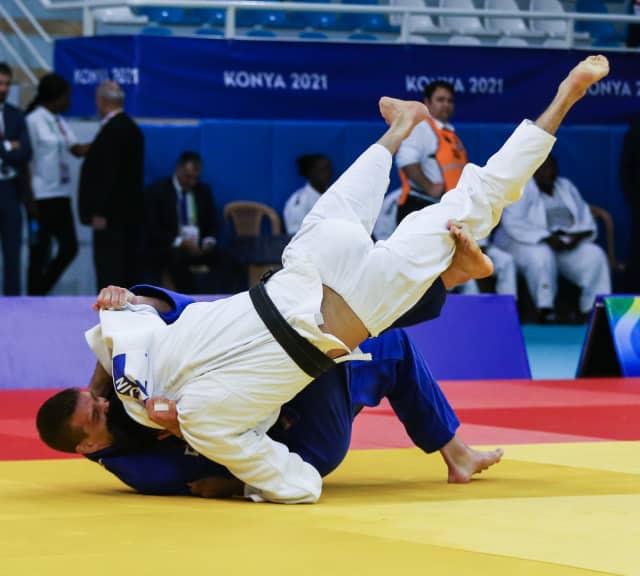 "In the past I have used o-soto-gari and then sasae-tsuri-komi-ashi and now I use sumi-gaeshi more. It's progress and a process, as people study and work things out, so we all have to find new ways to throw and to win. I stick with what is working but can also change and adapt.
The most important thing for me is imagination and visualisation, to see how my opponent will stand and how I can throw them. I like to see it in my mind first."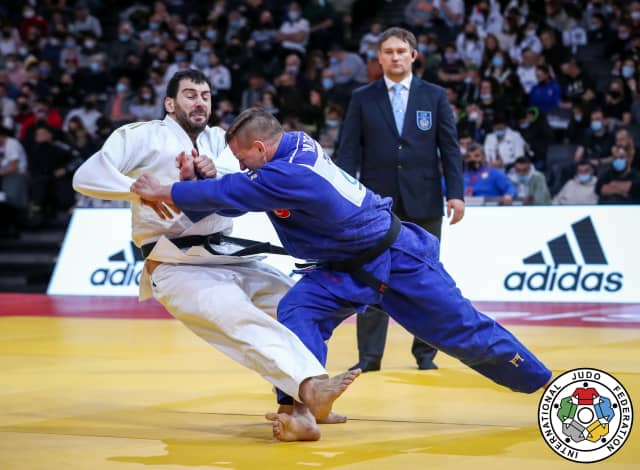 "It's conscious and I notice when I'm using ko-uchi-gari but sometimes I fall into a randori state and then it just comes. I try not to let my thoughts get in the way too much during contests but if there is a break for tidying kit or for medical, I can think about the next exchange and maybe I will make adjustments to the original plan and almost start again."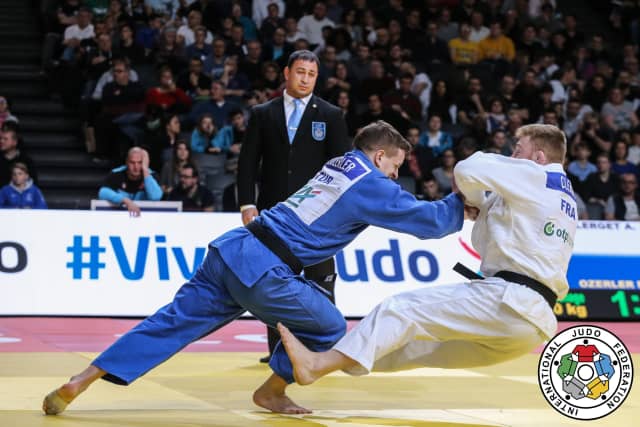 Mihael talks about the tiniest details of technique, not leaving anything out. The Turkiye men's and women's teams made their respective finals in Konya and he immediately went to work, planning his contest and resting to be totally ready. Sadly for ko-uchi-gari fans, Zgank's services were not required in the final as Azerbaijan came without a -90kg representative. The point is, that the tokui-waza is the natural part, the best prepared part and the most enjoyable part of every judoka's strategy. It is always on hand and no matter how obvious it may be, the reason it is the tokui-waza is that it is effective at anytime and from anywhere.
Did you ever notice, or maybe event study, Inoue's uchi-mata or Muneta's sasae? Of course you did, but they still caught even the most experienced judoka. This is the key to all tokui-waza.