We can imagine the international scene like a ladder, a tall ladder with the rungs spaced broadly but always just within reach.
On the bottom rung we have the cadets. We can see there hope and emotion and their potential excellence. There are those whom are accomplished and have a strong plan but most have a range of almost brilliant techniques, applied at almost the right moments. There is a lack of sharpness in ne-waza, noticeable when compared with the higher rungs. There is also a rainbow of belt colours.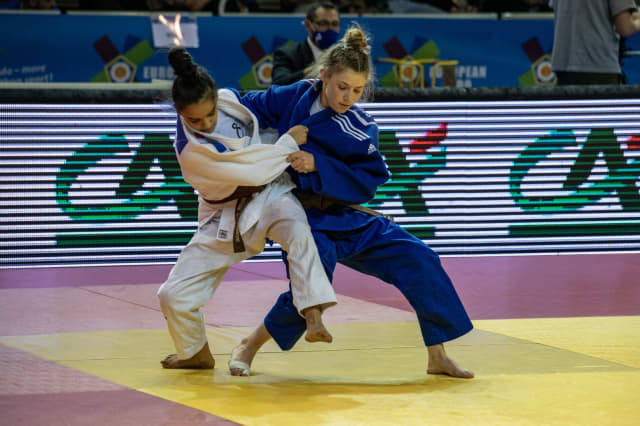 At the European Cadet Cup in Strasbourg there are those from yesterday's top rung, now in coaching roles, such as Automne Pavia (FRA), Olympic bronze medallist. She has climbed all the way from her national cadet championships, through winning 8 junior European Cup medals and on to the senior world stage.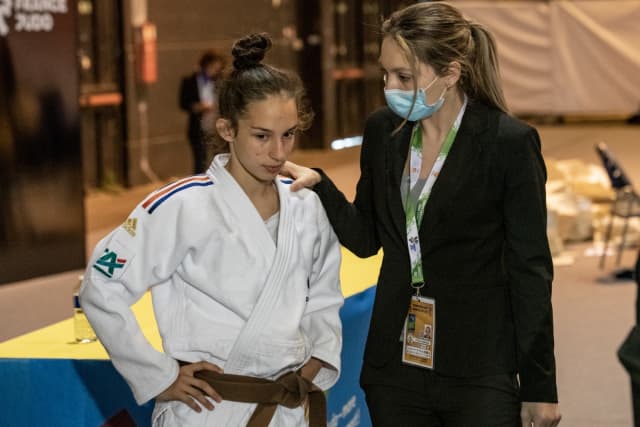 Now coaching, Pavia is guiding the early careers of those who follow her as they do all they can to reach the same heights she did. They want to participate in the European and World Cadet Championships. They want to prove themselves. This level doesn't have the biggest impact in the longer term but it is part of the building of the base, the foundation that holds up the rest.
There are many of the top rung judoka to be seen with the cadets. Azerbaijan's world medallist Shikhalizada is also in Strasbourg, as well as Portugal's Ramos. They have so much to offer the -18s, with their rounded understanding of the environments through which they will pass in the years to come.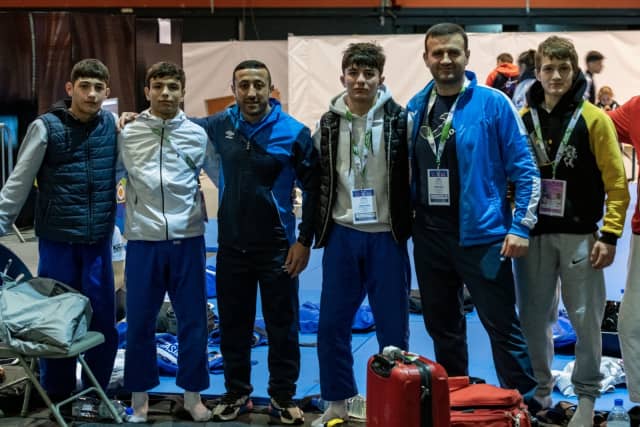 A rung above the cadets, this weekend we can find the juniors (-21) competing in Poznan in Poland. For them it is the beginning of making their name a longer term brand. They will be studied a little and they will rediscover those who made it through their national programmes, those they fought with when they were little, who remain both their opponents and their friends. This is a pattern that follows all judoka through their competitive years.
In Poznan the judoka are looking for selections for the continental and world level events, where maybe they can earn funding or secure places in their senior national teams for the first time. Maybe they can win a medal. These medals count, they earn a little respect and they are strong additions to the early part of a CV.
With the -21 judoka there is a galvanising of style, a more balanced response to both winning and losing. There is a relationship being cemented with coaches and coaching and there is an understanding of the consequences of their actions. They have many, many contests already tucked under their belt and their experiences are significant. They have a game plan, they have processes for refuelling and they are often serious.
Above the juniors on this ladder are the seniors. This weekend they are in Dubrovnik in Croatia at a senior European Cup. There is no multicoloured belt system, almost exclusively black. Now they are vying for position on their national teams, searching for the selections and development that will take them into the World Judo Tour. It seems they are almost there but even at this level there are no guarantees of progress.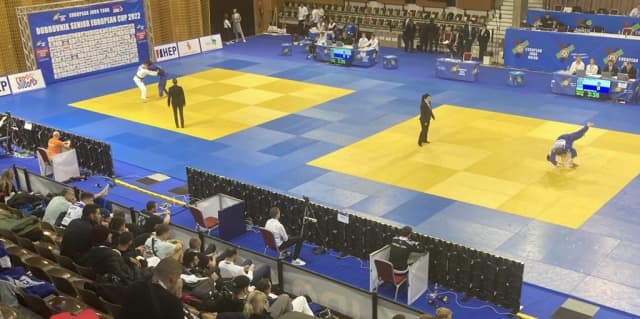 These seniors, they can look down at the distance they have climbed but also look up and see that there are still many rungs to climb. Team GB coach at the London 2012 Olympics, Luke Preston, the coach of Olympic medallist Karina Bryant, is still out on the European Cup circuit because it has value, "The European Cups are great events and are real stepping stones into the higher leagues of judo. Like the Continental Opens, when a player medals at these events it is an indicator that they have the potential to step up to the World Tour level and have success."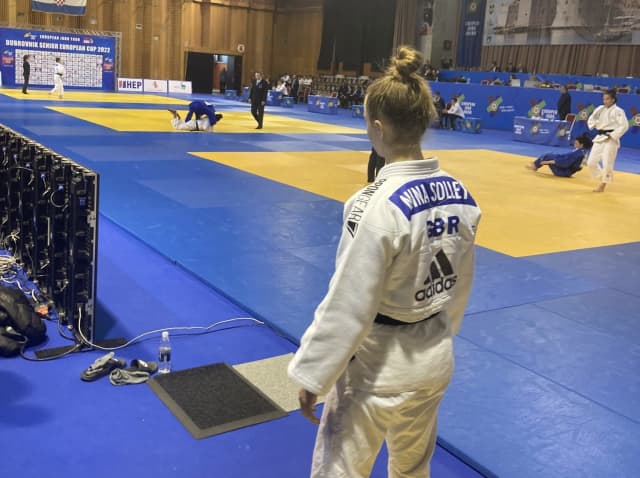 So this weekend, in France, Poland and Croatia, there is a huge amount of development work being done. The cadets are looking up, as are the juniors. But make no mistake, seniors are too because their next rung up is the Tour and above that is the world championship level and above that is the Olympic Games. Each rung is a giant step and comes with essential knowledge and experience that fills the required richness of an elite career in judo. This ladder is the route to the top of the world and the cadets in Strasbourg, particularly, are taking that very first elevation to the first rung.