Being a coach is a thought that sooner or later goes through every judoka's mind. Some of us, ultimately, after thinking and rethinking, will buy in and become coaches.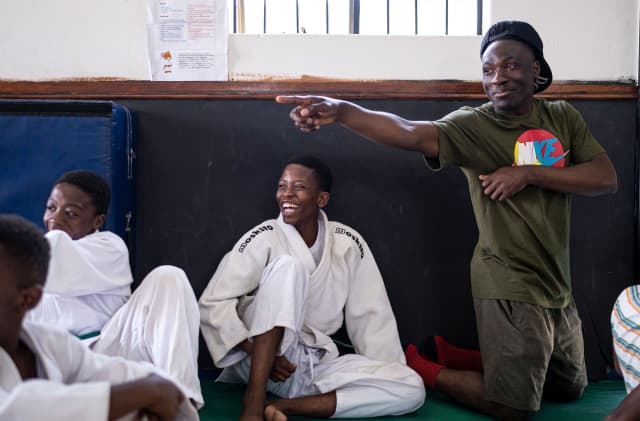 The reality is that once we start wearing our white belt we are already in a process of learning and teaching. It is not unusual for enthusiastic white belts to bring friends to the dojo and, acting already as experienced judoka, begin teaching how to tie the belt, how to practise breakfalls, for the newcomers.
Judo is the art of giving, continuously learning and teaching by practising together, to improve ourselves and those who practise with us. The Judo for Peace initiative has built its activities on this belief, empowering the communities it serves by first empowering young adults through the moral code of judo.
The Judo for Peace South Africa (JFPSA) programme has its headquarters in Johannesburg where IJF Academy alumnus Roberto Orlando has been at the helm since 2017. JFPSA is run in close synergy with Made to Play (Nike) and SAYes Mentoring. The strength of this collaboration stems from the belief that a 'coach means you,' because everyone can coach us in some way.
Children of all identities and backgrounds deserve access to the benefits of playing sport and we believe that in this process we are all involved, from the head coach to all the assistant coaches and volunteers who help in the dojo.
This is a reality in JFPSA where many young adults have committed themselves to spreading the judo gospel. In our dojo it is not rare to see the younger ones helping the sensei and assisting with the teaching of fundamentals and judo etiquette, as well us eagerly supervising the newcomers in the execution of sound techniques.
They are all role models because they are able to master good techniques, win medals, show patience with others and most importantly they show humility inside and outside the dojo. These are coaches whose behaviour and contribution to Judo for Peace is extremely important for the success of the programme.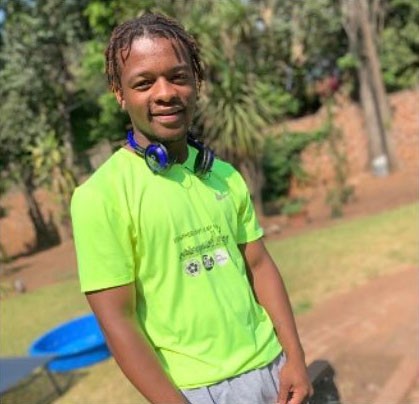 In 2022 5 coaches joined the SEYes Mentoring programme, sponsored by Nike. All 5 graduated in December, from the nine-month one-to-one mentoring e-programme. Three men and two women were involved in the e-mentorship that focused on their capacity to set goals and see themselves as successful individuals: Warda Ali, Moses Mbenba, Simon Ngala, Dimakatso Rakaki and Carlson-Junior Bogopa.
Carlson-Junior Bogopa said, "There is so much I'll take from this experience but marketing myself as the professional I want to be is undoubtedly one of them, because my mentor not only paved the way for me but told me the story of how he came to his current role. Making important connections and building my network has been so helpful. My mentor really made me realise the impact this has and from here on I'll value everyone I meet regardless of the field they are in."
Moses received the SAYes Perseverance Award and affirmed that, "Before this experience I was not used to setting goals and seeing myself achieving things." Now Moses has a plan and he does not see his refugee status as a hindrance to his future. He is a talented judoka and he knows that by applying himself he will succeed.
Dimakatso, a judoka and mother to a young girl, feels that the mentorship left her with a method to approach life. The experience helped her to learn about mental and emotional health and how to achieve stability through self-introspection. "Are you really trying hard to achieve you objectives?" Thisis a lesson that she is now happy to transmit to her students on the tatami.
Simon, another DRC refugee, said that the mentorship programme gave him the possibility to express himself. His mentor helped him to figure out that, "the choice is mine" and that there is nothing in life that is impossible to achieve. Simon now wants to become a coach because he would, "Love to see people feeling empowered like I did."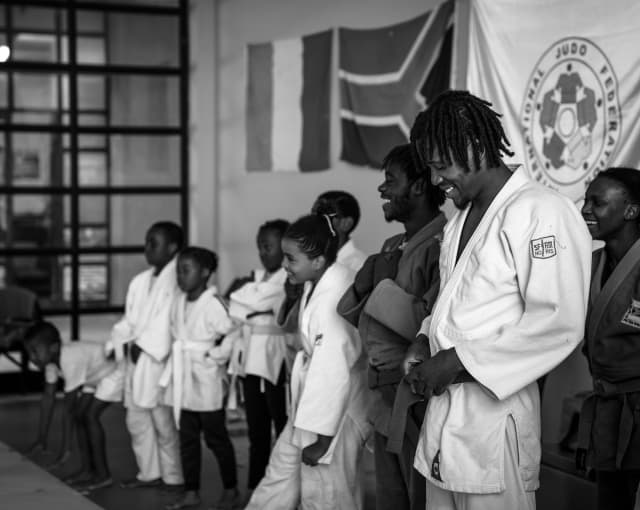 The SAYes experience left the young coaches ready for battle, eager to roll up their sleeves and use their leadership skills to help others and make a better society a reality. Following that great experience, the International Judo Federation offered to support the JFPSA coaches to study online for the IJF Academy Level 1 Instructor Course.
"
Nothing under the sun is greater than education. By educating one person and sending him into the society of his generation, we make a contribution extending a hundred generations to come.
Jigoro Kano
It is ultimately based on this poignant principle that we can change society and make the world a better place for everyone. To become a coach is a long road that begins at an early age with every step contributing to the learning that will be passed on to future generations.
Prepared by Roberto Orlando