The Paris 2024 Olympic and Paralympic Games are fast approaching and with them come all the colours and joy attached to the events. The organising committee of the Games just revealed their two mascots, the Phryges, who will accompany all participants and fans for the months to come.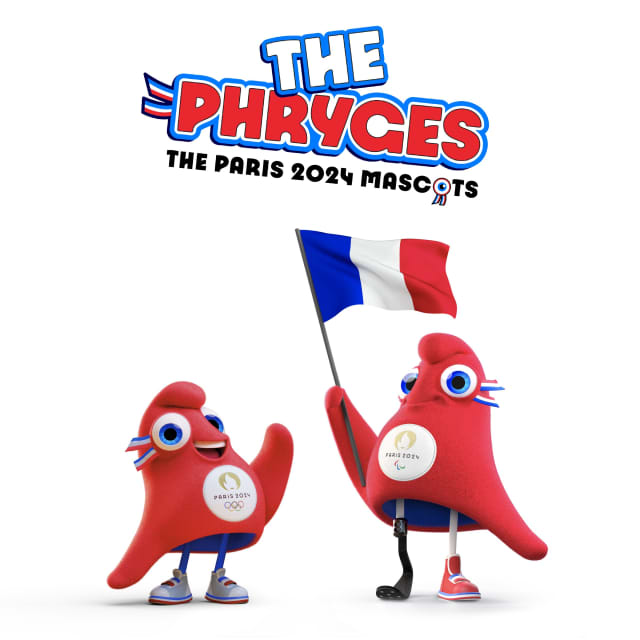 "Ever since they first appeared on the scene, the mascots have occupied a special place in the history of the Olympic and Paralympic Games. Inescapable and extremely popular, they form the emotional bond between the Games and the people, contributing to the atmosphere and festive spirit in the stadiums and other Olympic venues.
Through the values and image that they convey, the mascots are the primary ambassadors for any edition of the Games and its host country. At Paris 2024, we wanted mascots that would embody our vision and be able to share it with the French people and the world.
Rather than an animal, our mascots represent an ideal. The Phrygian cap is a symbol of liberty. Since it is familiar to us and appears on our stamps and the pediments of our town halls, it also represents French identity and spirit.
The Paris 2024 mascots also speak volumes about our commitment to a more inclusive society. One of them even wears a prosthetic running blade, raising the profile of Para athletes and people with disabilities.
Together, as well as embodying our Games, our mascots will carry them forward, showcasing the ambition of Games that are truly revolutionary," explained Tony Estanguet, the President of Paris 2024.
MORE INFORMATION ABOUT THE PHRYGES - CLICK HERE