The Masters provides us with the most concentrated view of elite judo. The arena doesn't add pressure, there is no question about the rules, no argument about what is expected. When a waza-ari is scored against them, the face offers no response, just a new determination to follow the rules and answer the challenge. Calm, focussed, professional.
It is clear in Qingdao that the contest rules have been digested by judoka, by coaches and employing the rules without debate delivers high quality, precise execution of the most beautiful judo.
In the first round of the -48kg category we watched Chibana of Brazil lead against Menz of Germany. The German showed no panic; pace but no rush. She pin-pointed the perfect position and like an assassin delivered a devastating uchi-mata for ippon. Still her expression remained constant. A satisfied bow and departure from the mat.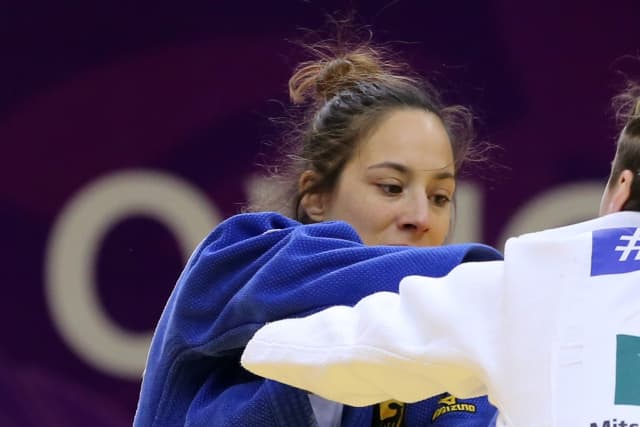 At -57kg the French youngster Cysique took on former world number one Sumiya Dorjsuren (MGL). Throughout normal time and into golden score Cysique maintained her characteristic bounce and appreciation of the fun judo holds for its competitors. She attacked, she defended and her face stayed calm but positive, never changing. A measured cross grip to the left and an osoto-gari presented the win. Cysique looks comfortable at the highest level.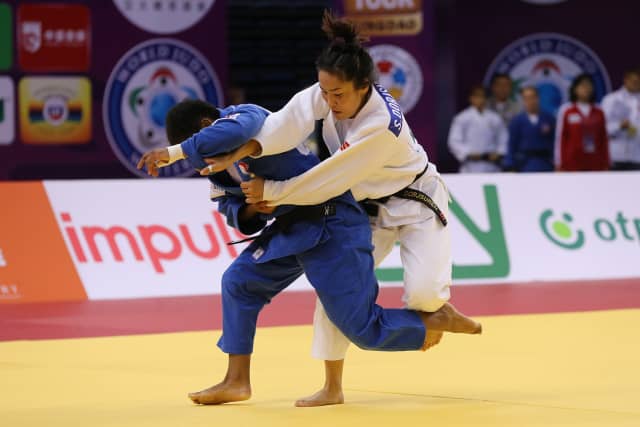 In the second round at -66kg the Italian wonder-kid Lombardo faced former world champion An of Korea. This should bring nerves and pressure, but Just focus and then a big ippon. Lombardo shows his class, yet again.
The only warning for judoka and coaches here in China, is not to do with the judo on display, as this is magnificent. It is the adherence to judogi regulations. As the Olympic Games marches ever closer the attention to tiny measurements is heightened and enforcement of all the rules is under scrutiny. Playing the borders of jacket sizing is achieving nothing here. Sleeves will only be accepted at the correct length. Skirts must be the right length. No compromise. The judoka will never accept compromises with scores and they must never expect compromises with judogi rules.
We are looking forward to the final block, beginning at 5pm local time.
#JudoMasters