Someone once said that without music, life would be a mistake because music is the soundtrack of life. For everyone, for all tastes and in any circumstance.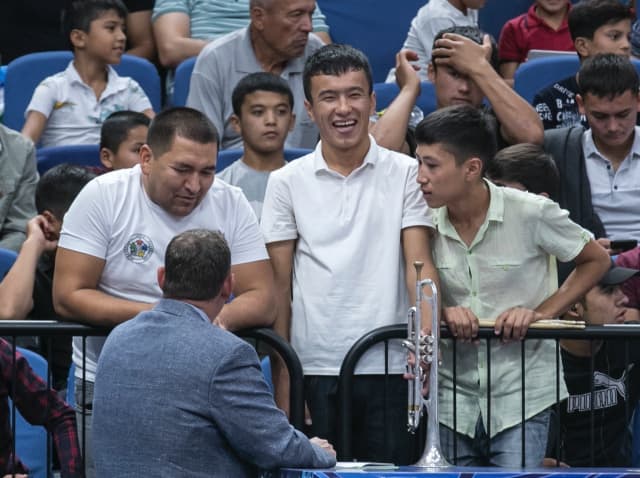 And here we are, in the Humo Arena, a newly built stadium to host ice hockey matches, figure skating competitions and, for the first time, the Judo Tashkent Grand Prix.
It is a healthy and studious environment. The public enjoys and the contests happen smoothly.
During a break, when the speaker prepares to play music to liven up the wait, a trumpet sound bursts into the stadium.
In the center, sitting in the second row, a young man floods the enclosure with a trumpet solo that would make many professionals tremble with envy.
He is 21 years old and his name is Nasirjon. The funny thing is that his thing is football, but he has come to see the judo tournament with his teammates. And, it must be said, the symbiosis between football and judo atmospheres works pretty well. The team encourages as it usually does in a football stadium, with palms and drums. But the one who makes the difference, the one who dazzles, is the young man with the trumpet.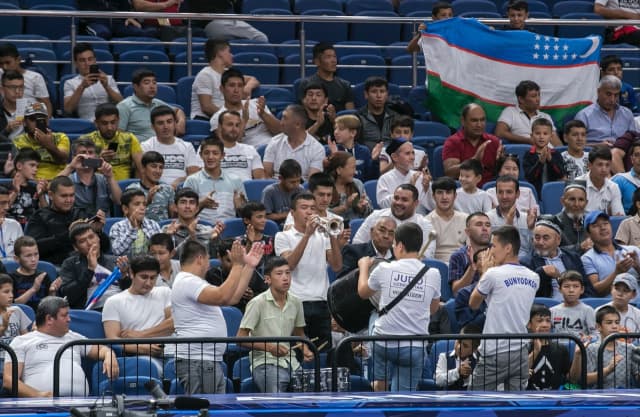 He has numerous records and plays world-famous songs that the public recognizes right away. And he plays them naturally. It is him who sets the pace and changes the record as he wants and when he wants. It is a delight to hear him play that simple trumpet he cares for and pampers as if it was a son.
When he finishes, he shows a contagious smile, appreciates the applause and sits down to catch air for a while, until he gets up again to express himself through his trumpet because the most famous and popular language in the world is music.