Today, the National Olympic Committee of Uzbekistan celebrated its 30 year anniversary, in Tashkent. The event began with a message from the President of Uzbekistan, which was delivered by the President's Press Secretary. "Sport is an important direction of the development of Uzbekistan."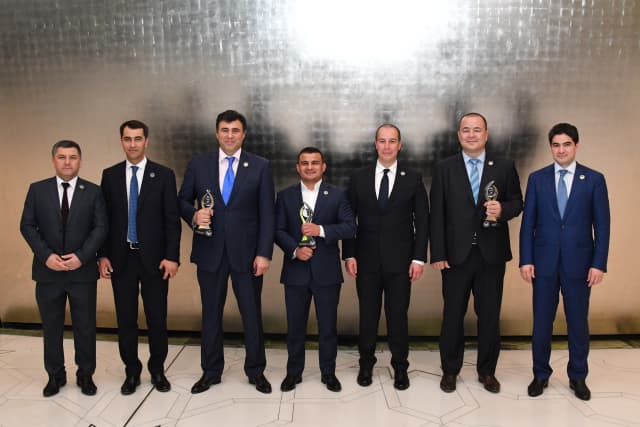 During the celebration the NOC of Uzbekistan presented 12 awards for special achievements over the last 30 years. 3 of the 12 nominations were awarded to judoka: Armen Bagdasarov, Rishod Sobirov and Abdullo Tangriev.
IJF Head Referee Director and 1996 Olympic silver medallist, Armen Bagdasarov received an award for winning the first medal at a summer Olympic Games for Uzbekistan. It was presented by the Vice President of the Olympic Council of Asia Dr Thani Abdulrahman Al Kuwari and the Vice-President of the Professional Boxing Federation of Uzbekistan Gafur Rakhimov.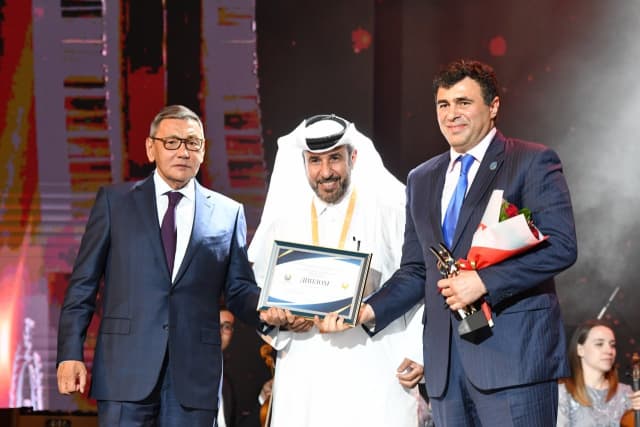 Armen Bagdasarov commented, "It is a very important date, 30 years since the establishment of the Uzbekistan NOC. It is a great pleasure to receive this award. I am especially happy that today two other judoka, my students, were also awarded. The Uzbekistan Judo Federation won three awards and I am very happy and proud of that."
Rishod Sobirov was a winner for being the athlete with most Olympic medals and was presented his prize by the Vice President of the OCA, Prince Abdulaziz bin Turki Al Saud, a member of the IOC Mr Olivier Luis Niamkey and the Vice President of the Uzbekistan NOC Mr Aziz Kamilov.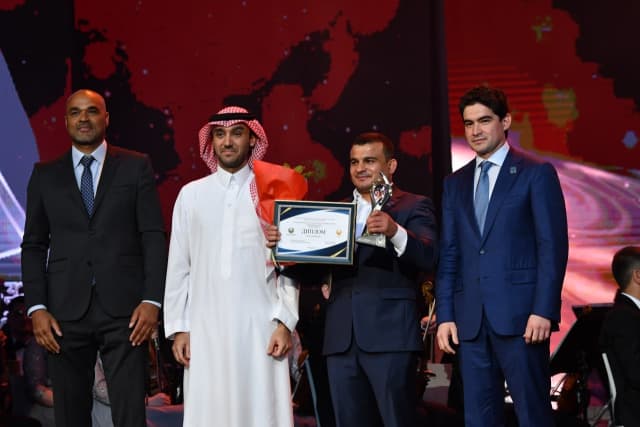 The third judoka to receive a prize was Abdullo Tangriev, who won the award of 'Best athlete of the decade 2001-2011.' It was presented by the President of FINA and the Director General of the OCA Mr Husain Al-Musallam and the Vice President of OCA Mr Otabek Umarov.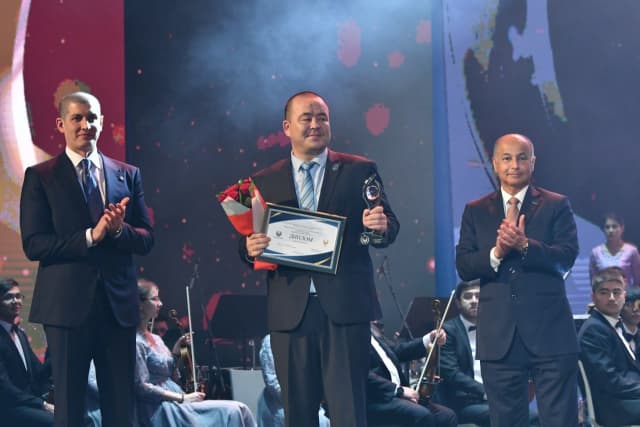 Mr Kamilov said, "These awards prove how popular judo is in Uzbekistan, among all the sports enjoyed by society and included in the Olympic movement. We will do our best to get our best results in the coming decades and Olympic Games. It is a great honour to be here today. These awards belong to the whole judo family of Uzbekistan. Congratulations!" 
Photos: NOC of Uzbekistan - Fayzullayev Abdullo