There are a lot of years and a lot of world championships between 2007 and 2023. There have also been 4 Olympic Games in that time span. Paris being Paris though, there are champions upon champions from throughout that period arriving to continue enjoying competing at one of the most prestigious and notorious events in our judo lives. In fact, there are judoka reconvening here, bringing with them a multitude of world championship gold medals, including the undisputed king of the world, Teddy Riner. He is entered. If you're in Paris this year, you will see Teddy fight at home!
Let's note that the -48kg, -63kg and -60kg categories for this weekend, although full of World Judo Tour champions, have no world or Olympic champions in their fields. For the other weights, it is very different and the heavier we get, the more dense the tally.
No less than 32 world titles and 8 Olympic titles are being waged against the rest. The most densely populated category of champions is -90kg with one Olympic champion, Lasha Bekauri (GEO), and 3 world champions: Serbia's Nemanja Majdov (2017), Dutchman Noel Van T End (2019) and Korea's Donghan Gwak (2015).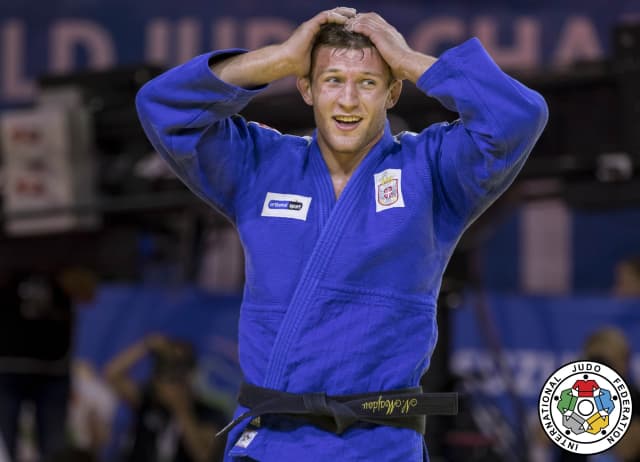 There are 3 world champions in the always spectacular -81kg category, going by the names of Grigalashvili (GEO), Casse (BEL) and Muki (ISR), the first two in Paris as the first and second seeds. Muki, unseeded, could have found himself against either very early but fate placed him in a different pool and so there is a chance to see all 3 world champions in the semi-finals!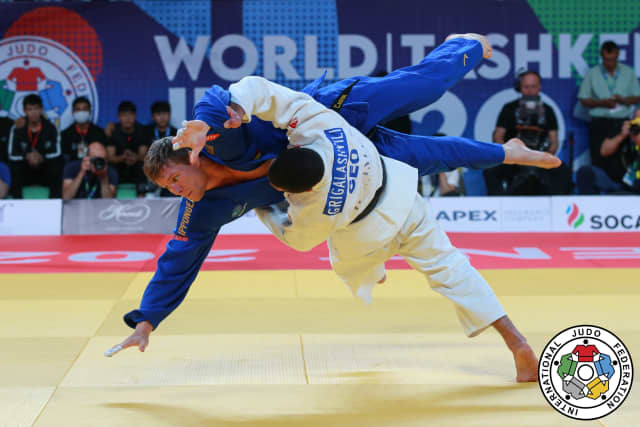 By 9:44am the first world champion to defy the odds was An Baul (KOR), a world beater in 2015 and highly regarded is someone who remains at the top of their game but in Paris he lost his first -66kg contest, against Battogtokh (MGL), taking the world champion count down to 31 already.
Pool B at -57kg includes two champions with 3 world golds between them, Daria Bilodid (UKR) and Canada's Jessica Klimkait but for them to meet in that quarter Bilodid would have to pass Huh (KOR) and the stats and current trend were against her. Bilodid is not one to adhere to trend, always defining her own route and today she showed that she is finding her way in this new category, beating Huh to progress.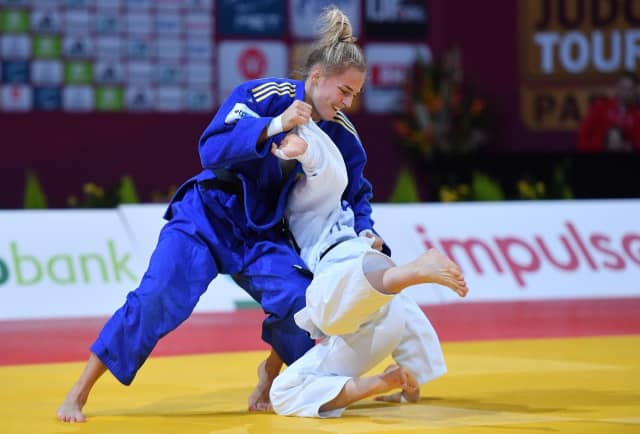 Teddy is arguably the most eagerly awaited among these stars and we know his record. He won his first world championship gold back in 2007, the earliest victory of any of this year's participants. With his 2 Olympic golds as a beautiful addition to the record, watching him compete in home soil is very special indeed but with test periods, injury and Covid, Teddy hasn't had a world gold since 2017; not a long time, as such, but a long time in elite judo.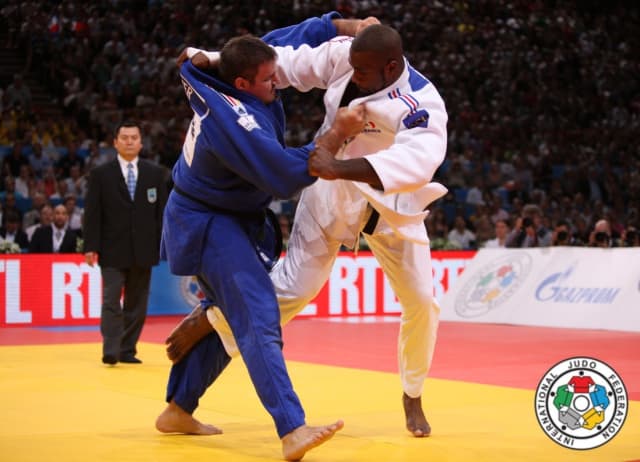 From those who won in Tashkent in 2022, 5 are heading to the tatami of the Accor Arena this weekend: Tato Grigalashvili, Muzaffarbek Turoboyev (UZB), Rafaela Silva (BRA), Barbara Matic (CRO) and Romane Dicko (FRA). They are special heroes for today's audience. Each world or Olympic champion does something unique for our global judo community, attracting a new tranche of the public, a new generation of school children and this is important for our future.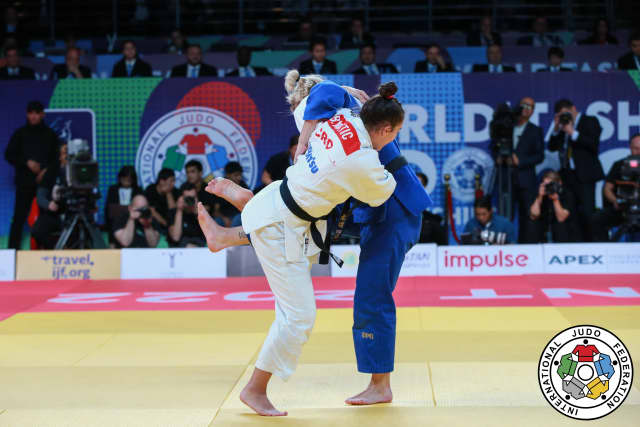 32 world championship golds and 8 Olympic golds from the 520 athletes entered, means each tatami is peppered with history, future and incredible judo and that is why the Bercy, at 10am, was already almost at capacity!