Everything is ready to make the Zagreb Grand Prix a success. Delegations and officials have arrived and the draw went very smoothly at the Westin Hotel on Thursday 23rd September, not far from the historic city centre. On Friday at 11:30am, the first matches will begin at the Arena Zagreb for the 35 countries involved.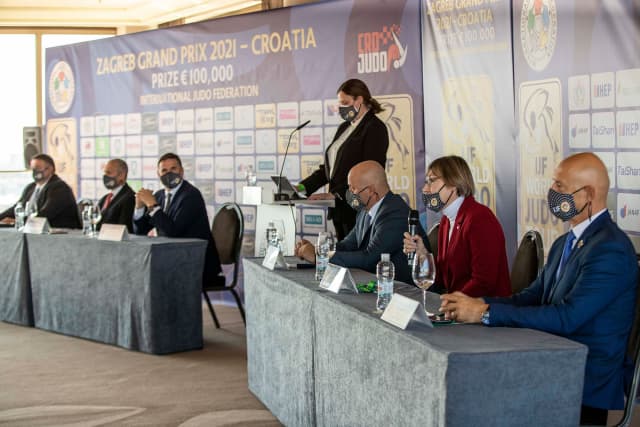 Under the direction of Dr Lisa Allan, the IJF Events Director, who celebrated that this event was a real partnership between the International Judo Federation and the national federation, with the support of the Croatian authorities and the sponsors, the draw took place in the best possible conditions, under the radiant Croatian sun.
Mr Mohamed Meridja, IJF Education and Coaching Director, declared, "On behalf of Marius Vizer, the IJF President, I would like to welcome you all to Zagreb for this first competition after the Tokyo Olympic Games. I want to address a warm thank you to the Croatian Judo Federation for all the effort put into the organisation of this event and I wish good luck to all participants."
Dr Sanda Corak, President of the Croatian Judo Federation and IJF Education Director, emphasised, "After one year of absence, we are really pleased to welcome you again to our city of Zagreb in Croatia. We are really happy to host this event and to see so many judoka here, especially young ones. Every competition is a challenge and every event gives an opportunity to establish new targets. We decided that the 2021 edition of the Zagreb Grand Prix will be environmentally friendly. We feel that this is our responsibility and that's why we decided to follow the IOC and IJF sustainability procedures. Recycling boxes will be available in the venue. We will also reduce the use of paper. In the meantime the Covid pandemic is still present and we have to adapt to it. I wish the best of luck to the participants and I wish them to stay safe here and at home."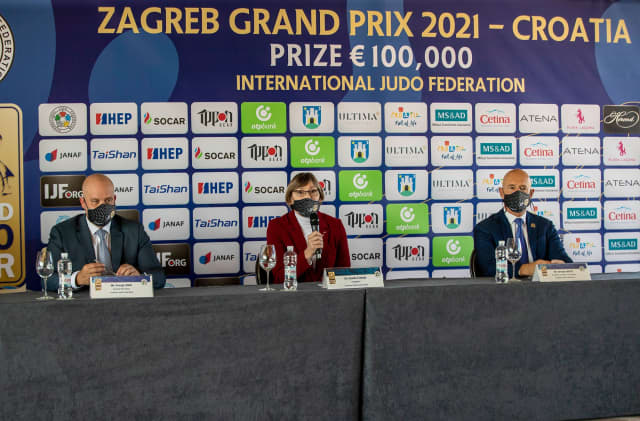 The technical aspects of the draw were led by Mr Vladimir Barta, IJF Head Sport Director and Florin Daniel Lascau, IJF Head Refereeing Director. Now that we know the draw, let's start competing and let's enjoy the judo!
DRAW - CLICK HERE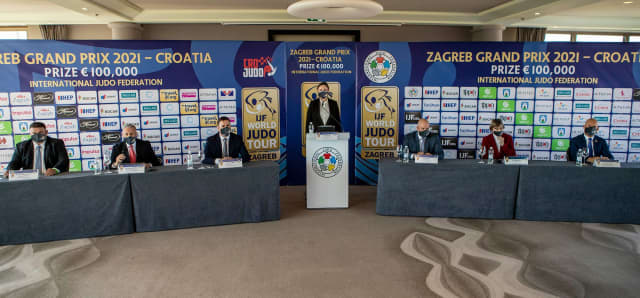 Programme Day 1: Friday 24th September Men: -60kg, -66kg Women: -48kg, -52kg, -57kg
Preliminary rounds: 11:30 Opening ceremony: 16:00 Final block: 17:00
Day 2: Saturday 25th September Men: -73kg, -81kg Women: -63kg, -70kg
Preliminary rounds: 12:00 Final block: 17:00
Day 3: Sunday 26th September Men: -90kg, -100kg, +100kg Women: -78kg, +78kg
Preliminary rounds: 12:00 Final block: 17:00