We are used to seeing them not far from the tatami. Serious, focused, always attentive, ready to give good advice, coordinating care and ready to intervene if necessary, supervising hygiene issues and doping control, or advising the IJF on medical matters.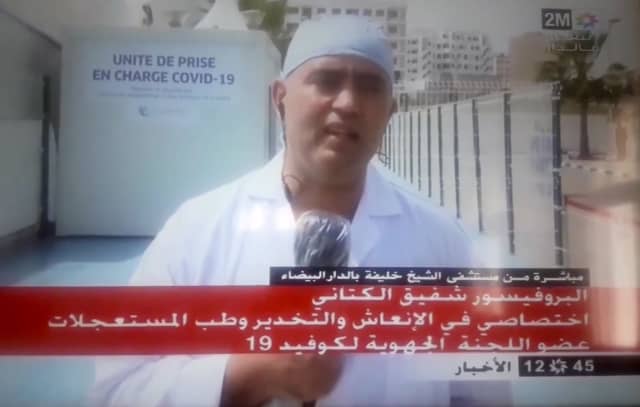 However, the less you see them, the better it is because it means that everything is fine and above all everyone is doing well. They are the members of the IJF medical commission, chaired by Doctor Antonio Castro (CUB). They are all passionate about sport and judo, some practise themselves and have a deep knowledge of the sport. All are respected specialists in sports medicine, but they are above all, people, fundamentally turned towards the human being.
In the world's current situation, with the Covid-19 crisis and the stopping of all competitions and sporting events, our doctors are no longer in the sports venues. Where are they? What do they do? They are simply on the front line, in direct contact with the virus and they fight day and night, so that we can overcome it.
It is no longer a question of a torn ligament, sprained ankle and sport's little problems, but a question of survival for patients who arrive at the hospital en masse. It is certainly not a question of the number of working hours. It has been weeks since they stopped counting shifts, in conditions which sometimes resemble war medicine. It is obviously a question of security, because a healthy medical staff is a good medical staff, but it is without doubt a question of dedication and self-sacrifice, whatever the cost.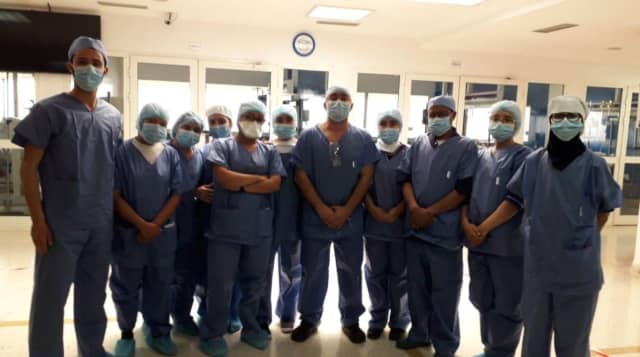 This is the case of Dr. Chafik Elkettani. A few weeks ago, as President of the Royal Moroccan Judo Federation, he was in the midst of organising the Grand Prix of Rabat, before it was removed from the calendar. He was also on the mat regularly, watching over the development of judo in his country and in Africa. He has now swapped the white judogi for another completely white combat outfit, one which makes him unrecognisable.
The virus is not an adversary that we take lightly. Dr. Elkettani went to the front line with his knowledge and expertise and with the values that judo taught him. He fights tirelessly every day, hour by hour, to save lives. As if that was not enough, he also testifies and demonstrates pedagogy by explaining to the population, via the national media, that this is not a game and that everyone has a role to play in this crisis by respecting the rules in each country.
In Botswana, John Pridgeon, also a member of the IJF medical committee, despite quarantines, will soon be on duty ready to brace against the viral tidal wave that is likely to be deadly across the continent. He will put every ounce of his expertise at the service of the population and of the authorities.
Antonio Castro closely follows the crisis: "First of all, I believe that the 8 main values that our sport carries are the basics when you need to act and make sure that every one of us can help to face the world situation. All the members of the medical commission know their duty. If you are on the front line, which is admirable, every doctor acts based on their medical promises: the Hippocratic oath. The ethical contract with the medical profession, 'I offer to contribute all my strength and intelligence' to achieve the well-being of the people and help the world to come out of this pandemic. This is true for the members of the commission, but athletes are also in that situation, like Paula Pareto for instance. Judo forms values that translate into an attitude towards life and this is the example of how to act."
Paula Pareto is not a member of the medical commission, but she is Olympic and World champion, as well as being a hospital doctor. On her FaceBook page, she said a few days ago, "It is official that the Olympic Games are postponed, a very appropriate decision because it takes everyone's health as the only thing on which to focus. For my part, my quarantine being accomplished, I returned where I have chosen to work and where I will always choose to be. I am part of a team, the health team which is facing this pandemic. We will help where it is necessary. Fight! Some can fight from home. We fight in the hospital, but always united as a team for the same cause. We can do it!"
Due to her weight (-48kg) and the constraints related to her career as a top athlete, Paula was never able to donate blood. Once again the Covd-19 shakes everything up and Paula explained: "We are faced with a total shortage of donors and in the current health situation we need blood more than ever. I don't know yet when I will be able to resume training at high intensity. I took the opportunity to be able to realise this wish, to give my blood. Everything has its positive side!"
Another example is Axel Clerget, double world medallist. Beyond being a leading judoka, he is also a physiotherapist. His vision of life goes beyond the horizon of the dojo. Working in a centre for disabled children, he has just put his celebrity at the service of a fundraiser: "This time, my fight is not on a tatami, but indeed against this COVID-19 virus. That's why, I decided to create a solidarity project to support caregivers ..." (https://www.cotizup.com/hajimefaceaucovid19)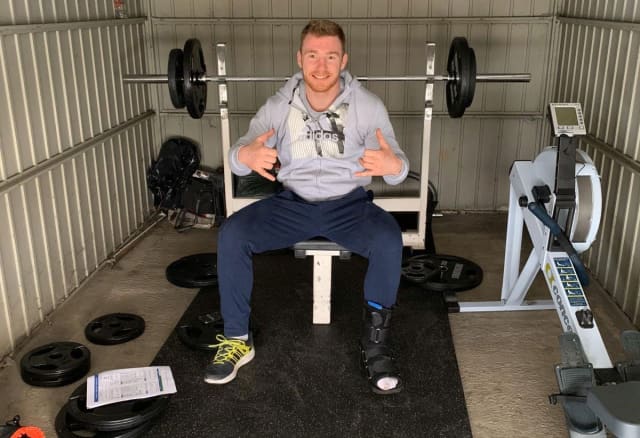 Everything is summarised in those few examples. All the dedication of a medical profession that we will never see the same way again. No, our doctors, nurses and caregivers are not just wearing a white outfit. Today they are those who save lives, those who beyond their own safety, are ready to give everything to society because they understand that it is by the gift of self that we build a better and fairer world.
Chaffik in Morocco, John in Botswana, Antonio in Cuba, Paula in Argentina, Axel in France and the millions of other medical personnel around the world, thank you all for what you do. You act without fanfare or trumpets; you don't need it. You act with respect for people. You give without waiting to receive, quite simply because it's only by giving that one can grow. You are no longer leaders, champions, judo referees, you are the very essence of humanity.
For Antonio Castro, "Sport is based on strong values that help us to face every situation in life. In this moment, we have a message of unity and confidence to deliver. We need to have a positive mindset that together with respecting all the measures and acting positively, we can overcome this crisis. Let's meditate and trust in a future, one for which our judo family has a lot to teach future generations." So let's meditate all together on how we can build a better world once today's situation will be over.