The IOC has just announced the latest group of refugee athletes who will get scholarships to offer them opportunities to train towards the Olympic Games, Paris 2024. Among them are three judoka who are well known to our judo family as they are also already members of the IJF Refugee Team.
At a young age Mohamad Akkash was a very restless child, always on the move. His cousin, a judoka himself, took him to judo. Mohamad fell in love with the sport at first sight. He discovered its techniques, tactics and values and that was it, he became a judoka. For him, it was obvious, "Judo changed and even saved my life."
The war in Syria started as he was living in Damascus, having just graduated from high school. The only choice was to leave. During his harsh journey to Europe, Mohamad never stopped practising judo. In Germany, where he applied for asylum, he pushed open the doors of a judo club that welcomed him like family. His new coach helped him find an apartment and offered him access to the performance training centre. In exchange, Mohamad trained the young ones. Today, he divides his time between judo and his job in a refugee centre, where he helps translate and support refugees who arrived in Germany as he did a few years ago.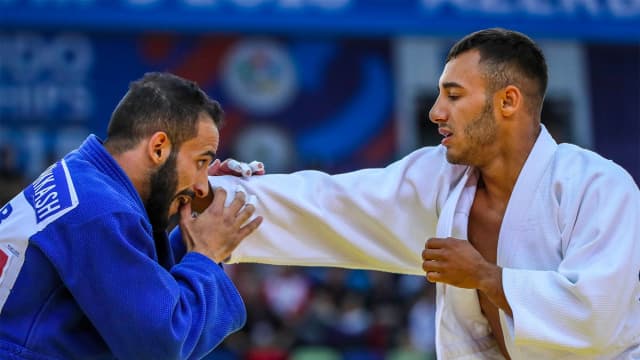 Adnan Khankan also comes from Damascus. He came to discover judo with a friend of his father when he was 10 and immediately liked it. Soon after, he won his first local competition. He later joined the national junior team and took part in continental championships before he had no other choice but to flee the war in Syria. Adnan found refuge in Germany, as well as the possibility to resume training. In 2016, watching TV, he saw the Refugee Olympic Team marching into the stadium. There was hope! Today, his eyes are set on Paris 2024.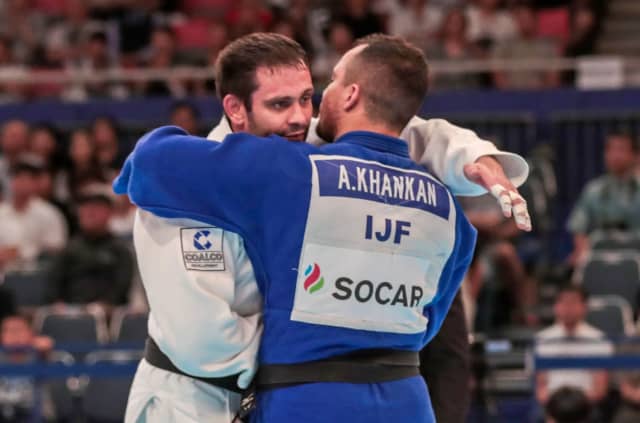 Nigara Shaheen was born in Afghanistan. She started judo when she was 11 and today competes in the -70kg weight category. Living as a refugee in Peshawar, Pakistan, judo and martial arts were a family tradition. Having a master's degree in international trade from the Ural Federal University in Ekaterinburg, since September 2022, she has been living in Canada, where she keeps studying and training.
As a member of the IJF Refugee Team, she took part in the Düsseldorf Grand Slam in 2020 and the Kazan Grand Slam in 2021. She was also a member of the IOC Refugee Olympic Team in Tokyo 2020, in both the individual and mixed team events.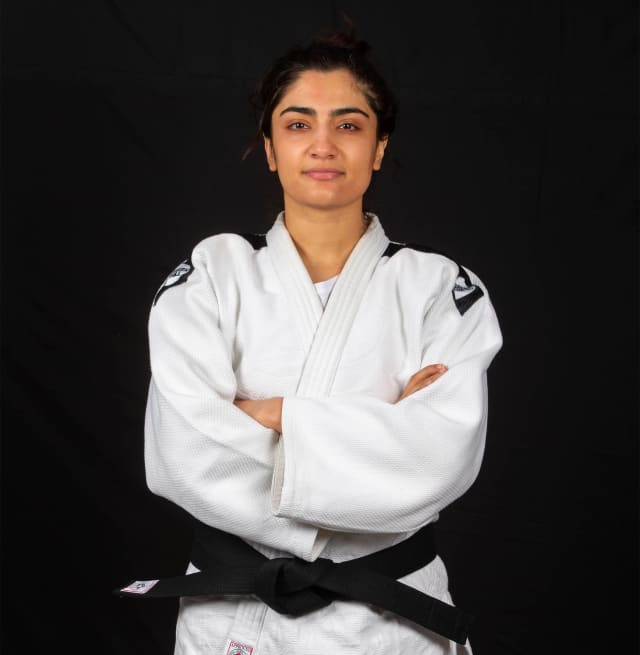 Mohamad, Adnan and Nigara have suffered and lived through traumas but the three of them have their passion for judo in common. Their dream will live on with their scholarship. We will keep a eye on them, wishing them the best of luck for the years to come.