Day two is 'weapons day' and also includes the final category for the juniors, with their katame-no-kata presentations.
Senior kime-no-kata and goshin jutsu were heavily contested and, as with all groups, the final medal standings couldn't be known until the final pair's scores were released. This brought some excitement in all categories.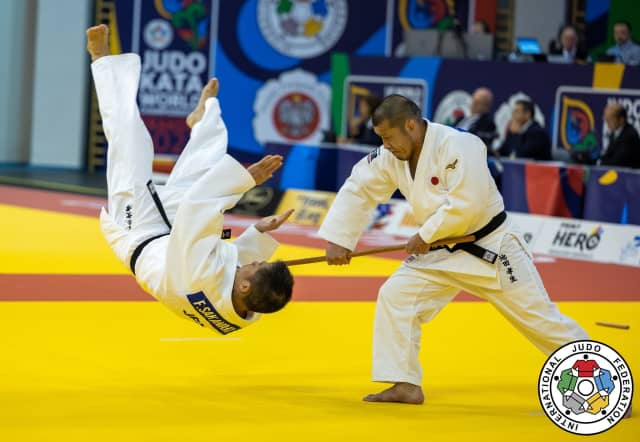 In the junior katame-no-kata section, the incumbent champions from the 2021 edition of the World Championships Kata, continued their reign. Victoria Kraska and Dylan Meddour won with their nage-no-kata division on day 1 and with their double gold from Lisbon 2021, their future in the kata world looks bright. They are the pair to beat in the years to come. Next year will present them with an interesting scenario however, as one of them will turn 23, making her eligible to compete in the senior categories, while Dylan will remain in the junior age band.
In the senior categories Japan made up for some of their day 1 disappointment by winning both golds in day 2. The rest of the medals were keenly contested but the Japanese team gave no chance for anyone else to step on to the top spot.
Kime-no-kata
1 Yoshinori Sato and Fuminobu Shibazaki (JPN)
2 Gregory Marques and Stephane Bega (FRA)
3 Enrico Tommasi and Alberto Gainelli (ITA)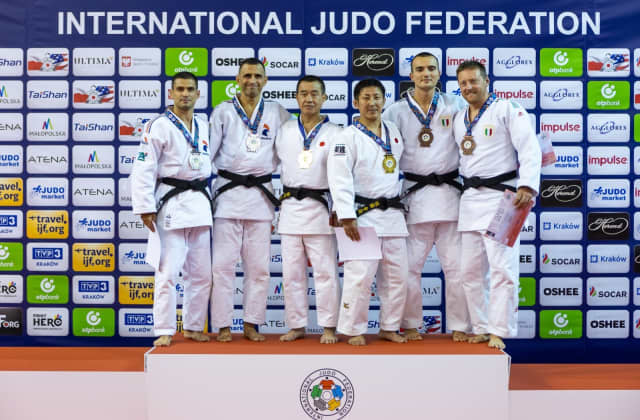 Goshin jutsu
1 Koo Ikeda and Fumitaka Sakamaki (JPN)
2 Claude Jaume and Brice Benard (FRA)
3 Antoni Obrador Mas and Pedro Marcos Rodriguez (ESP)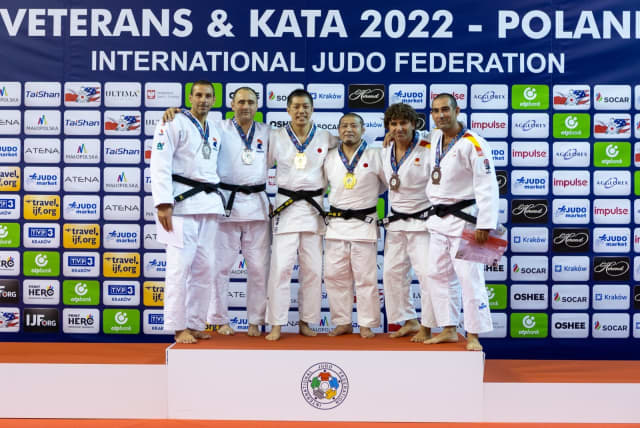 Junior katame-no-kata
1 Dylan Meddour and Victoria Kaska (FRA)
2 Kora Kojc and Kira Kojc (SLO)
3 Bernhard Tandean and Bjorn Tandean (AUS)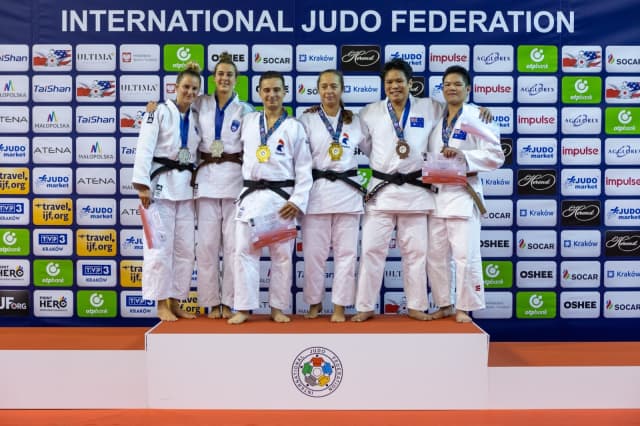 As Krakow bids farewell to the world's best kata practitioners, all that is left to say is a big thank you to the local organisers, the IJF Kata Commission, the Kodokan and the many volunteers who did such an outstanding job keeping the Tauron Arena running smoothly. This was a real team effort.