In 2022 France have topped the medal table at European cadet cups, junior cups, the Tel Aviv Grand Slam, the senior Europeans and many many more. It is globally accepted that they are a judo powerhouse, with depth, skill, history and the influence of their superstars. Last year they also won gold at the first ever Olympic Mixed Team Event, putting a whole host of French judoka firmly in the sport's history books as Olympic champions.
France's success has been mixed of late for the men, with an arguable resurgence just beginning. The women, however, have enjoyed a long and consistent winning streak, with no less than 3 of the senior categories currently spear-headed by French athletes. It is not even a weight-based trend, as -48kg, -52kg and +78kg belong to France at this moment.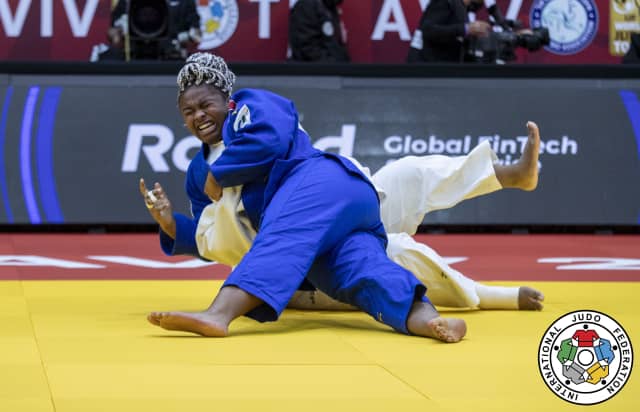 On day 1 of the European Championships for Cadets, France again took 5 medals, ending the day on the top spot, as a team, with a gold, 2 silvers and a two bronze medals in their haul. The boys did better than the girls, but only just and there are, of course, 2 further days from which to gather statistics.
Veronique Laude is the head coach at the Montpellier training centre in France but in Porec, at the European Championships for Cadets, she is also the head coach of the French cadet women's team. With two medals on day 1 and many strong girls still to compete, it looks as though team France will have yet another good championship.
"Taking into account all the results of the youngest of the French teams travelling to international tournaments this year, we moved towards Porec with an expectation of high standards. This team has ambitions, but we are not the only ones!"
We know that to win on a world or even continental stage takes more than good domestic preparation and each delegation brings that same desire to win, "The confrontation will clarify whether the expectations were justified! To reach a good level it is necessary to confront other countries and not be satisfied with results obtained just in our own territory. Enrolling in the 'cadet tour' is fundamental for the training of our young people. The various training camps and competitions they attend will forge them for the future and we hope we continue to do that in the right way."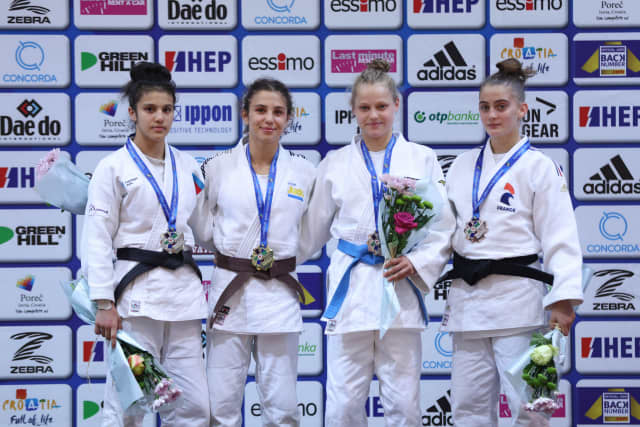 The future is not only a vision for coaches. The young French athletes also already understand that a Cadet Europeans is just a small part of building their careers. Morgane Annis took the silver at -44kg in Croatia and was happy with that but also pragmatic, "I fought last year in Riga and have no medal from there so this year was the last chance, in cadets. I'm very happy to move on to the junior level with this medal in my hand. The next stage is important and I'm feeling really ready for it. It's exciting."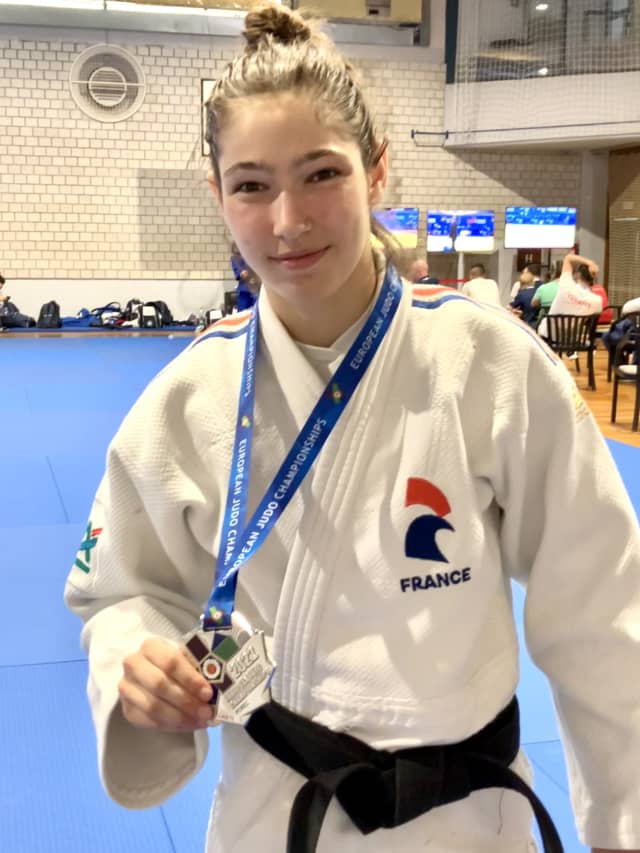 While away on trips like this, Veronique is well supported and France is not only training elite judoka of the future, like Morgane, but also elite coaches of the future and one member of Veronique's team has a face that is more than familiar. Olympic medallist Automne Pavia is among France's cadet coaches now. Veronique is unequivocal about Pavia's place, "Having a former champion in the coaching team is a driving force for our young people. They benefit from the advice of a champion as well as her experience."
"The two girls who won medals today are at the very beginning of their adventure and to imagine what is ahead for them is very difficult." Pavia's presence can give them all some idea but as Veronique says, "Competition is fierce in France among girls. I wish Morgane and Alyssia to be able to savour these medals a little and then get back to work quickly because the rest are training hard too."
We are sure she is not wrong but despite the intensity of competition in France, knowing how hard it is to break through to the top level, Veronique insists that keeping girls in judo is a good thing.
"We are in a society that is increasingly harsh, socially and economically. The place of women can be troubled, struggling to fit into the behavioral patterns of populations. Doing judo means gaining confidence, daring to try to perform socially, getting used to confrontation, sometimes they have to manage defeat, but it doesn't matter because the main thing is to train and therefore to exist.
The youngest are the base, the 1st step. There is everything to build and it's exciting. To have chosen to work with the girls is to enrol myself in a network that supports the feminine gender so that we can better exist, not just girls but boys aswell. The world is better for everyone when girls have their path too."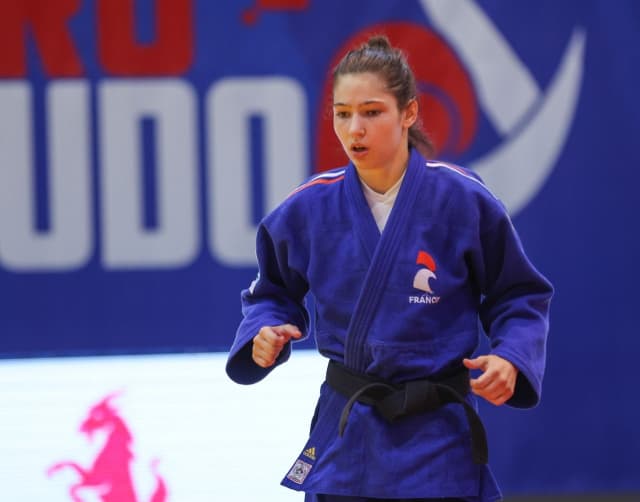 The French young women seem to be in safe hands and history tells us that it is likely Porec will yield some big French names of the future. Whether they stay on top of the medal table at this European Championships for Cadets will be known in a couple of days, but it is looking good so far. A system that considers inspiration from past champions, future planning, philosophy and a global view sounds like a progressive system in which to be involved. Hard work will always pay off in the end and France has been working hard for a very long time.