Tributes have been paid to Juergen Klinger, the long-serving and recently retired Head of Judo at the University of Bath, who has died at the age of 71.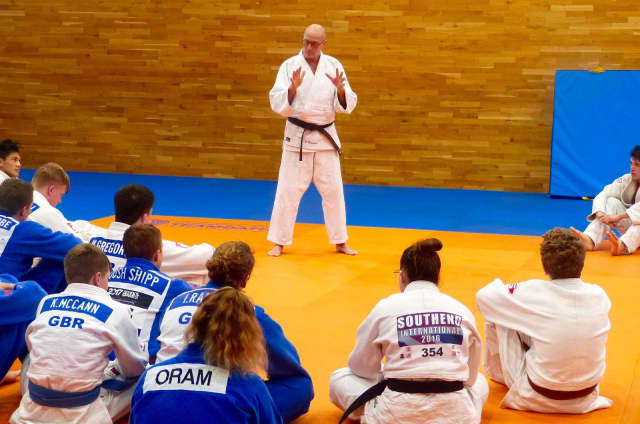 Juergen was a much-loved and influential member of the Team Bath family from 2006 to his retirement in January 2020, putting in place a successful training programme that developed a host of British champions and international medal winners at every level. That included the Olympic Games where Sports Performance graduate Gemma Gibbons, who trained with Juergen from 2006 to 2009, won silver at London 2012. Emmanuel Nartey also represented Ghana at the 2012 Games and Juergen delayed his full retirement from top-level coaching until August 2021 to guide siblings Ben and Megan Fletcher to the delayed Tokyo 2020 Games, where Prisca Awiti-Alcaraz also competed for Mexico.
Ahead of the Games, Glasgow 2014 Commonwealth Games gold medallist Megan, who was coached by Juergen for 13 years, said, "We've had a really wonderful experience together and the journey has been spectacular. Juergen actually told me the other day he is proud of me and he is a man of few compliments! It was his last tournament, so it was really special that it was an Olympic Games with me and Ben."
Before moving to England, Juergen, whose judo career dates back to 1963, was Assistant National Coach of his native Germany for 15 years and leaves an outstanding legacy both within the sport he loved and the Team Bath communities.
Stephen Baddeley, Director of Sport at the University of Bath, said, "Juergen was a commanding presence across British and international judo and one of the most respected and admired Team Bath coaches, a family of which he was immensely proud to be a part.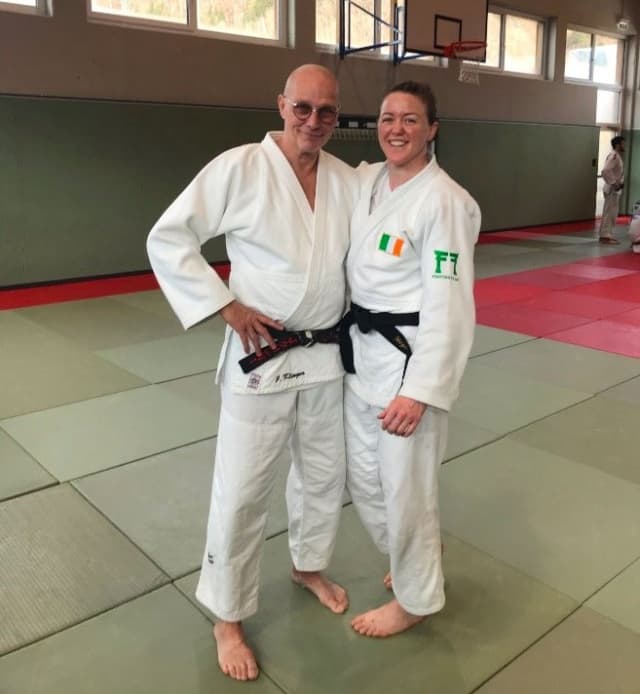 He built an outstanding Team Bath Judo programme which now provides a powerful and fitting legacy to his immense contribution to sport at Bath. Our thoughts are with his wife Sandra, who was also a key part of the Team Bath judo family, and with a generation of judo athletes with whom he had a strong and enduring connection."
Juergen, who was born in Hanover in 1951, first sparked his interest in judo aged 12 and after earning a coaching academic degree from Cologne moved from competition to training in 1979. He was the regional coach for Lower Saxony from 1982-2004, a coach at the Olympic Training Centre in Hanover from 1990-2004 and Assistant Coach for the German Judo Federation from 1990-2005, before moving to England in 2006 to join Team Bath.
When he retired in 2020, Juergen spoke of his pride as part of Team Bath's multi-sport environment, helping a host of judoka combine high-performance sport with a top-class education at the University of Bath. While there Jeurgen said, "The thing that makes me really proud is that our programme helps to create people who are successful in both sport and education and they are ready for life. We have athletes who have won international medals and British titles while earning undergraduate and Masters degrees, as well as a PhD in human rights from Mr Nartey and one in biomechanics from Jan Gosiewski.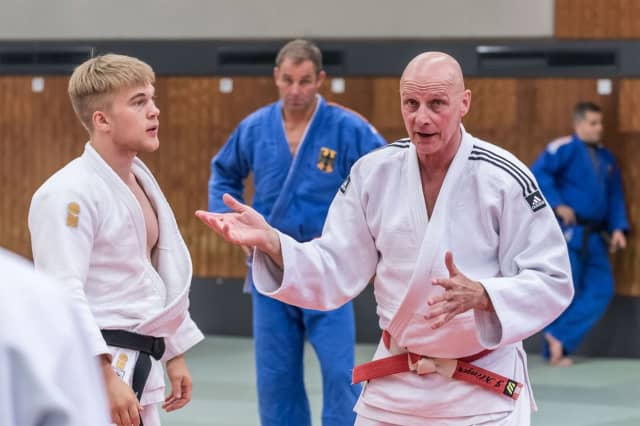 I have loved living and working in Bath. To be in this training environment and with these friends and colleagues for the past 14 years has been an amazing time."
Two alumni of both the high-performance programme and the university now lead Team Bath Judo, with Adam Hall and Gregg Varey among the many judoka to have developed their careers under Juergen's guidance. "We're called Team Bath but Juergen actually created a judo family here," said Adam, who was coached by Juergen during a successful competitive career before succeeding him as High Performance Coach. "This is a massive loss to us all and we will miss Juergen greatly but we are proud of what he built and what he helped to develop in each of us, both on and off the mat. He leaves a lasting impact on all those he's worked with and that ripple effect will be part of his legacy."