When working at the World Judo Championships there is a unique sporting anomaly in that the venue is filled with current and past champions, lovers of sport and of technical judo. Any one of 100 expert judoka could offer a detailed and thought-provoking analysis of the day.
Thinking about the juxtaposition of the day's expectations, with a closed shop for the gold at -63kg and a smorgasbord of talent and proven capability at -81kg, we are eager to discuss these two weights, polar opposites when measured by predictions.
World and Olympic champion Udo Quellmalz, now IJF Referee Supervisor, has been well-placed, with a ring-side seat and offered us his thoughts.
"The biggest surprise of the day was the Serbian, Obradovic, at -63kg.
Some you expect to be there such as the now 5 time world champion, but Obradovic was a real surprise, with attacking judo and always going for big scores. She beat good players. She was very happy and deserved to be.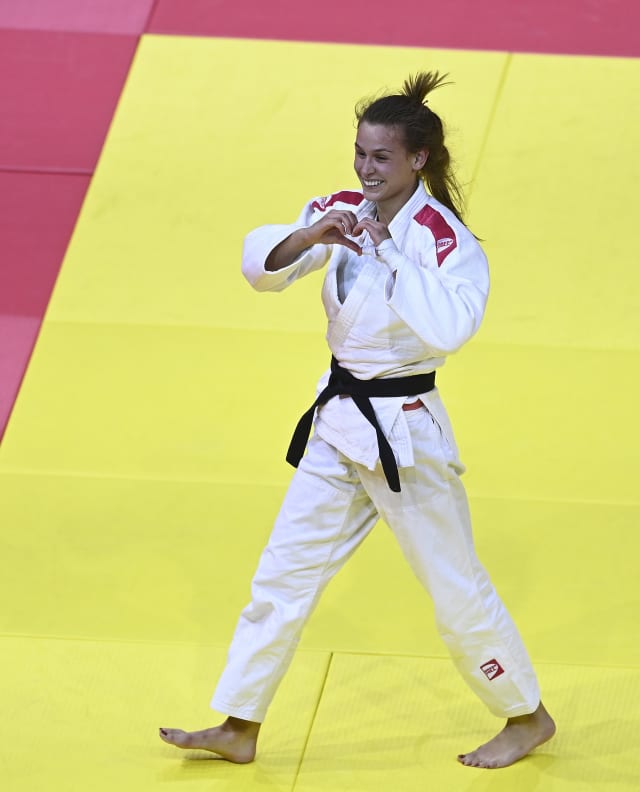 Clarisse is just so physically strong and mentally, how she copes with the pressure is an enigma, it's not easy. In the final she faced Leski (SLO), who is also strong, but couldn't get her style through and that is incredible at this level.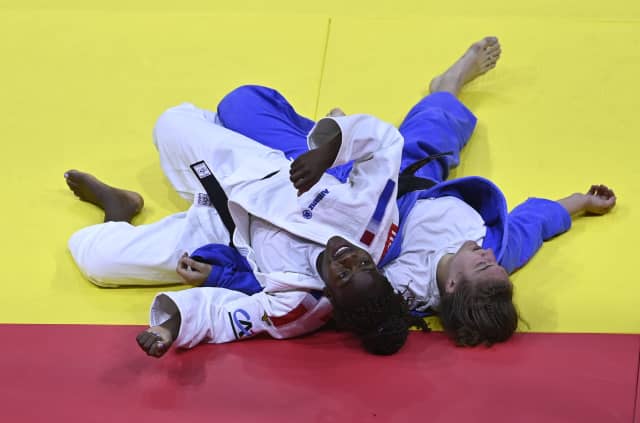 All bar one fight in the final block were decided by positive scores and with several spectacular finishes, which is good to see. The -81kg final was still unpredictable, even with the category whittled down to two, from a field of even but fantastic judoka. I thought after yesterday that Georgia may do it again and Grigalashvili won by ippon all the way to the final. Huge respect to the Belgian athlete for resisting the Georgian's aggressive style.
Casse (BEL) stands so stable and with a great posture. He's able to do that against anyone. He's composed and the speed of his seoi is impressive. Tato Grigalashvili (GEO) had a different match plan and maybe got a little frustrated towards the end. He is used to attacking hard and having an effect but nothing registered against the Belgian. Facing Casse is tough as he never seems to crack. The final score came from the ura-nage attempt from Tato but Casse really controlled it perfectly."
The conversation then digressed and there was a nod of approval when thinking about the appointment of Yvonne Boenisch, Olympic champion, as head coach of Austria for men and women.
"Boenisch was a class player and was a great addition to the Israeli coaching team recently; she did a good job. I'm only hearing the same conversations from Austria. It's not an easy role to take on and getting medals at the top level is not something every coach can facilitate. We will see what she can do, but she always works hard and feedback is very positive so far.
I think the trick is to nurture some guys who are a little bit crazy, who will go the extra mile and who find positives that aren't written in the plan. Boenisch will do well."
We have seen more countries employing women, in recent years, to coach men and it's refreshing to see that the quality of judo is more often the primary factor when selecting coaches. Yuko Nakano in Brazil, formerly Urska Zolnir in Slovenia, Beltran in Mexico and now Yvonne in Austria. This will become a mainstream occurrence.
On the back of this aside another issue was raised and that of the exciting, much anticipated mixed team event, not only present at the World Championships but for the first time at the Olympic Games too. "This seems to have forced the hand of some countries traditionally renowned for strong men's teams. Now if they want to participate in the highest level team events they must bring the women through, said Udo. So now we have the Georgian and Azerbaijani women coming through, among others.
Judo is continuing to address issues of equality and is reaping the benefits. The team event will really be one to watch on the final day in Budapest.