For this year's World Judo Day, Jigoro Kano's birthday, we encourage judoka all over the world to 'Plant a Tree', a symbol of life, growth and the unification of all cultures under the branches of our common cause.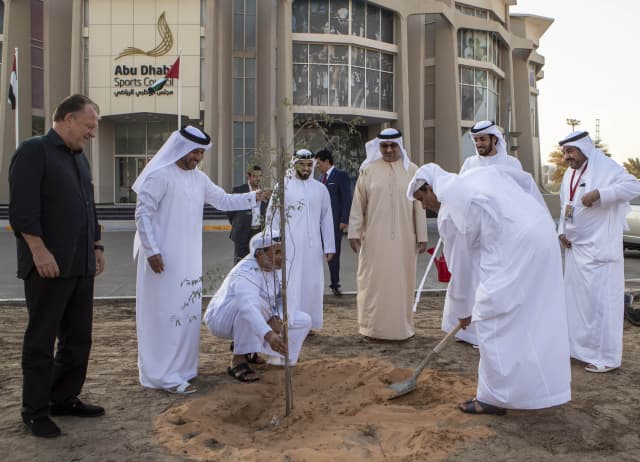 Today, at the Abu Dhabi Sports Council, dignitaries from the International Judo Federation, U.A.E. Wrestling and Judo Federation, the Judo Union of Asia and the Sports Council itself came together to plant a Ghaf tree, the tree depicted on the athlete back patches at the Abu Dhabi Grand Slam to symbolise the U.A.E. Year of Tolerance.
At today's gathering, President of the IJF, Mr Marius L. Vizer said, "This is an impressive moment and a perfect example of unity, solidarity and friendship. We hope this can be an inspiration for the next generation."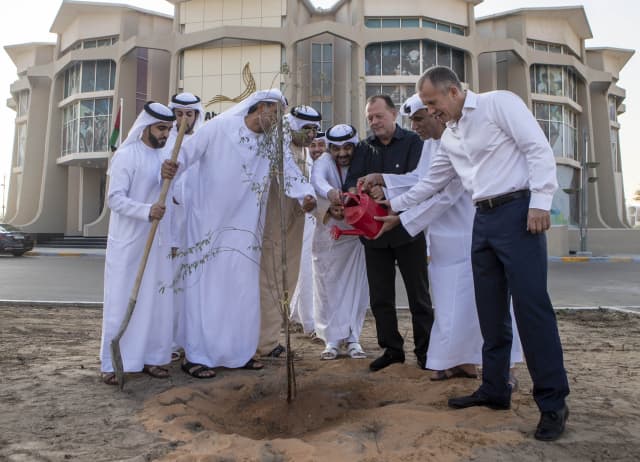 Mr Vizer, European Judo Union President and IJF Vice President Mr Sergey Soloveychik, Judo Union of Asia President Mr. Obaid Al-Anzi, IJF General Treasurer Mr Naser Al-Tamimi and U.A.E, Wrestling and Judo Federation President H.E. Mohamed Bin Tha'loob Al Derai attended with colleagues from the Sports Council to water the tree, in what was a true moment of friendship.
The concept 'Plant a Tree' has come from the desire to promote peace and also our sport's connection to social values all over the world. There is a tremendous crossover with our own judo values. Jigoro Kano taught that through judo we should live lives of positive study, influencing change for the better in society.
With this kind of project we can give something to all of humanity; philosophical bridges across nations, with references to all cultures. We must take into consideration our struggle with climate change and with the planting of trees we can contribute something meaningful to a global recovery effort. If all the world's judoka come together and plant new trees we will have done the world a great service. A simple act of unity to provide improvement for all.
As World Judo Day, 28th October, approaches we would be proud to see photographs and videos from around the world, of your contribution.
#WorldJudoDay