At every World Judo Tour event, the draw brings with it some nerdy fun as judoka around the world try to second guess the results and search for drama in the early rounds. We study form and history and style and try to do the impossible, to name the medallists of tomorrow, in a sport that requires so much skill and so much focus that a tiny fraction of a second can be the difference between a podium finish and empty hands. In judo there is no second chance, it's brutal, but equally beautiful.
In the picturesque city of Linz, the judo world has come together for the first Upper Austria Grand Prix and this draw brings with it a lot of fun. New names, established names, developing delegations and even Olympic champions in the coaching chairs all come together to provide a million different possibilities and not a single guarantee; well, except one, that the judo will be explosive! The hunger for points, medals and satisfaction will be palpable in the Tips Arena.
The first thing we could keep an eye on is the young and inexperienced Japanese women's team present. These are almost all new names and the majority of the team is under 23 years old. This is a clear step on the road to Los Angeles 2028 and shows the strategic plan of the Japanese team, in action and without secrecy. Whether they can take the lion share of the medals, as the more experienced seniors did in Doha, remains to be seen but their effort is in no doubt and we should also be used to the skill level that comes out of Japan in every age category.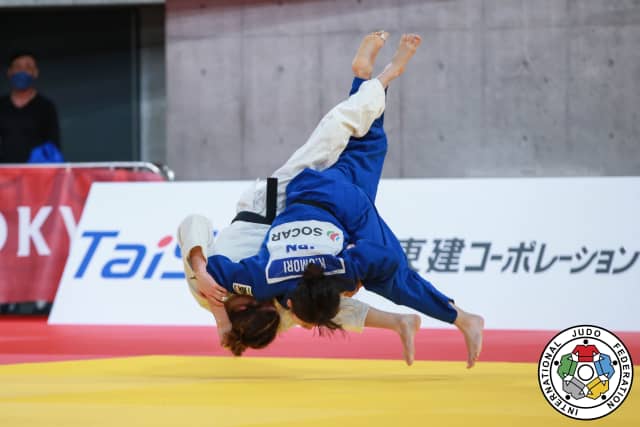 Next we should lodge a double-take at over 100 kilos. There, at the top of the contest sheet, we find the recently adorned world silver medallist from -100kg, who also happens to be an Olympic, world and European champion in both categories. Just two weeks after giving a world class performance in the lower category, we find him in Austria as the number one seed at the weight above. How many judo athletes get to top the tables in any category, let alone in two and to do it, in some way, simultaneously is just completely mind-boggling. Krpalek (CZE) is not your common or garden judoka, he is just built differently and while he is willing to continue taking crowns, we are willing to keep watching and applauding.
Next we jump to someone we love to learn from; with a mix of sharpness and fluidity, Denis Vieru (MDA) is always a firm favourite at -66kg, a living text book of precision skill and professionalism. He's a long-standing world number one with world medals from Tashkent and Tokyo. He has won Paris and Tbilisi, among his 9 World Judo Tour victories and he is absolutely nowhere near finished! He's still focussed on a so-far-illusive Olympic medal and Linz is his current training ground. The next highest on the ranking list is Ukraine's Iadov but his CV isn't yet in the same league. Tal Flicker (ISR) should, by rights, be Vieru's semi-final opponent and could push him to the wire but if Denis is on form, day one in Austria could belong to him; it should belong to him!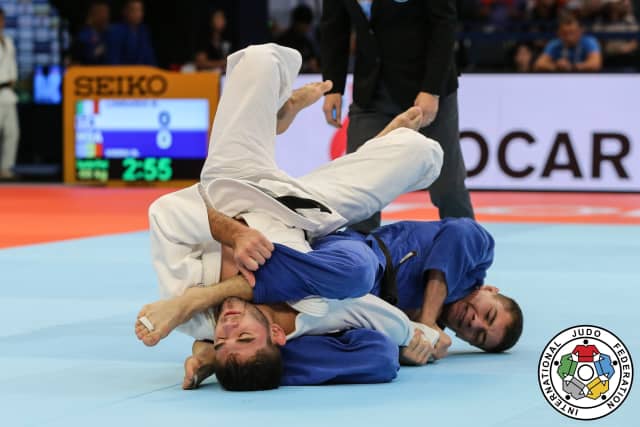 Let's then move to -57kg, where 3 world medallists have congregated on the bottom half of the draw. Austria's own Sabrina Filzmoser, still claiming records and travelling the world spreading messages of peace, will compete with world bronze medals in her pocket from 2005 and 2010. She hasn't appeared on the Tour since the Tokyo Games but at home she plans to fight for fun and to deliver a bucket load of respect to her team, her coaches and her friends in what has been said will be her last appearance at this level. Sabrina is loved by all and so her final bow, at an unbelievable 42 years old, promises to be emotional. It is the last one, isn't it...
In the pool below hers we find double world champion Daria Bilodid (UKR) and double world medallist Nekoda Smythe-Davis (GBR), likely to meet in the quarter-final, having never met before. The power of the Brit against the transition and determination of the Ukrainian is a tantalising proposal but who will come out on top is anyone's guess.
The Upper Austria Grand Prix has the potential to tilt the World Ranking List on its head in several categories. Unseeded excellence, challenges from the juniors and the arrival of a number of as yet unknown athletes from smaller judo nations, makes Linz a breeding ground for anticipation and surprises. Just for fun, follow the draw live on JudoTV.com and also take part in the prediction league by clicking the button on the top right of your screen. Join in and see just how tough it is to write results in advance!