There will still be some who are convinced that when we say that everything is possible in judo, we are talking about the tatami and an unthinkable ippon. That is true but what we really want to say goes much further and we can illustrate that.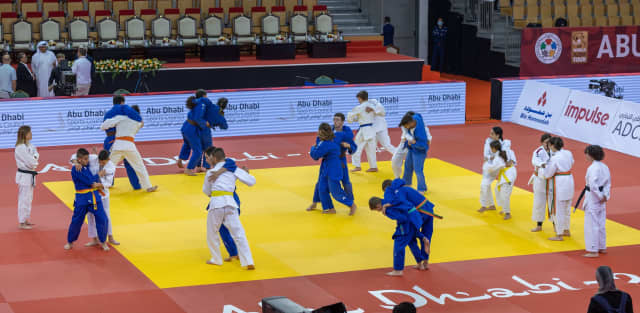 Until three years ago, relations between Israel and Abu Dhabi fluctuated between zero and nothing. As nothing is impossible, at least for us, now the countries are friends and judo has a lot to do with that. It would be good for you to read what we write as a chronology so that you are not caught by surprise in the next social conversation.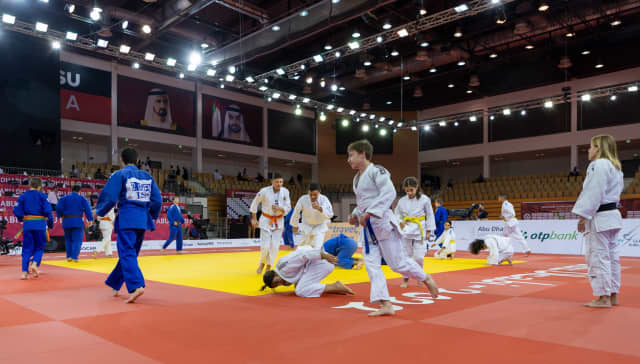 For three years, the Judo for Peace project has multiplied concrete actions so that peace is much more than an idea; concrete facts through real missions. Here in Abu Dhabi we have one of them. Let's see, do you know what Abu Gosh is? It doesn't matter, we'll explain it to you. Abu Gosh is a neighborhood in Jerusalem where there is a dojo where both Jews and Arabs learn judo and they do it in harmony, in peace, with the hope of becoming professionals and the pride of fighting together on the tatami and then against each other outside the dojo. It is a vital project directed by Eliran Malca, Israeli Judo Association Deputy Director General and it is sponsored by the president of the association, Moshe Ponte, Meitav Jerusalem Club, the founder of this idea, as well as Abu Gosh municipality.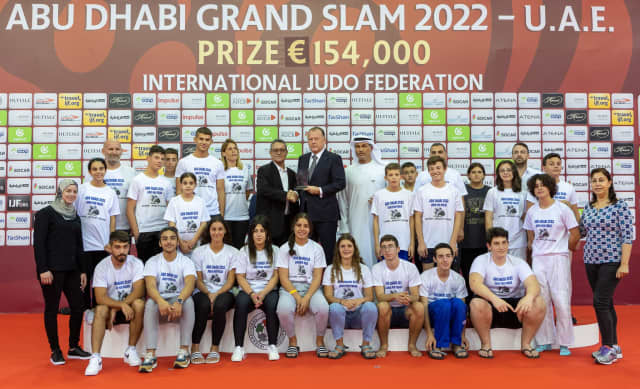 For Marius Vizer, what he sees with his own eyes is "simply impressive. Judo has no borders, this is the best example, the best way to show friendship, unity, solidarity. Judo reaches where politics does not."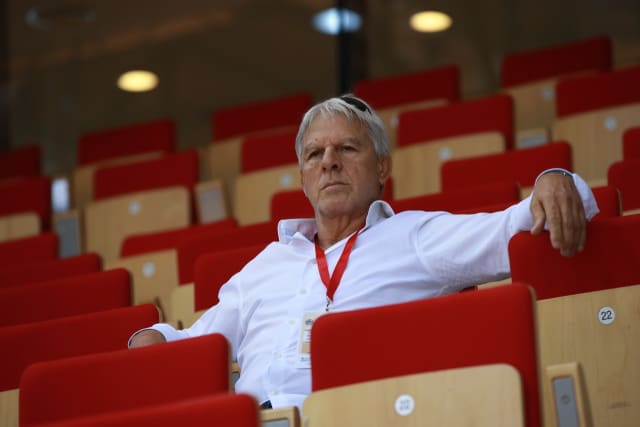 After travelling to Morocco and Paris, this year twenty-one judoka between twelve and seventeen years old, eleven Jews and ten Arabs, have travelled to Abu Dhabi.
"This is judo," Ponte explains, "here there is no room for religion or gender. Here everyone trains and learns together." That is the key, summed up in a single sentence because nothing else is needed. It is not necessary to complicate things and bore people with long speeches. Ponte is one of those who speaks little and expresses himself forcefully with his actions, a man of action and with him things do change.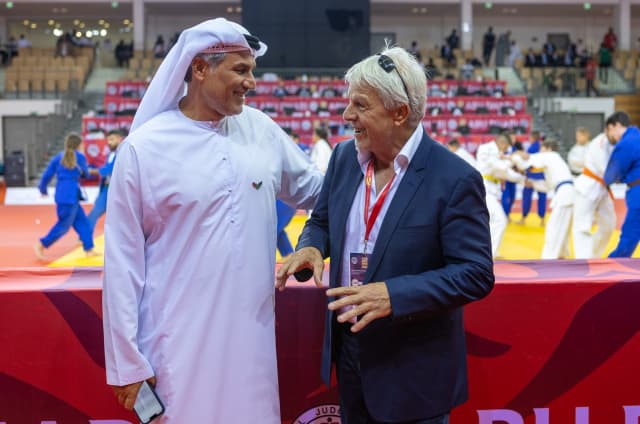 Naser Al Tamimi is an Emirati and General Treasurer of the International Judo Federation. He is an affable man, always smiling and exquisitely courteous but when he speaks, he is tremendously forceful, as well as a poet.
"It is necessary to go back in time to understand what we are seeing. It all started with the historic gesture of the President of the Federation of the United Arab Emirates, HE Mohammed Thaaloob Alderei, because he offered hospitality and friendship to Israeli athletes in 2015. It was a gesture of incredible courage. With the help of the President of the International Federation, Marius Vizer, judo put into place what politics could never do. What we are seeing today is the face of peace and that is our pride, the strength of judo, because the world should be like this, respect for everything that is different. Without respect you cannot build a friendship."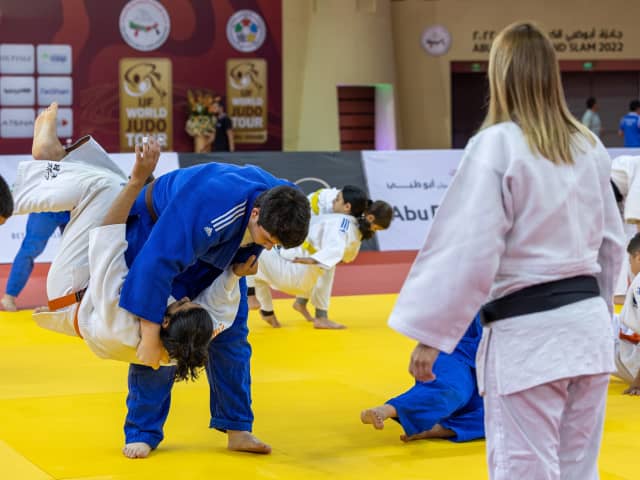 As for Eliran, he does like to talk but he doesn't beat around the bush either. He has an effective and well-rounded speech because it comes from the soul. "You know, these teenage boys have known the meaning of the word friendship since they were little. What they learn are the values of judo and they know that true peace can only be obtained through those convictions. The most ironic thing is that the politicians, the world leaders, ignore these vital and elementary things, things that our young judoka have integrated into their moral code for many years. That is the lesson of this project and look, being here in Abu Dhabi is a dream come true, proof that peace can be achieved thanks to friendship, thanks to judo."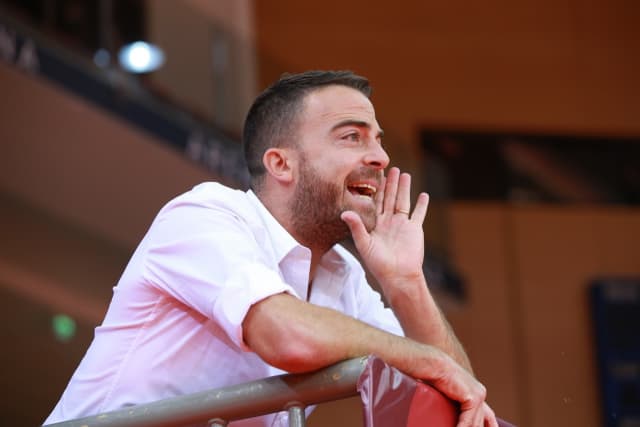 You can say it higher, but not clearer. Thus, we can only enjoy what is coming now and send a message from the inside. For us it is a pleasure to attend the exhibition of these youngsters in the middle of the grand slam, because it is also a message for the professional athletes, so that they do not forget that there are problems everywhere, but also solutions; the only thing that is necessary is to think and have good will.