The dust has barely settled but Tokyo feels both far away and somehow still with us. It has been entirely necessary to head straight into the new cycle, with Paris less than three years away. This is a uniquely short cycle and in order for all members of the judo community to be ready, they must train, practise, rehearse, develop and analyse now and it must be done expertly and with purpose.
Despite this shared understanding of the context, we are not all in the same position and we do not arrive here in Zagreb with the same experiences or expectations. We have already noted the inclusion of the younger judoka and the new coaches and referees and they are scaffolded in Croatia by a highly experienced team of organisers, ensuring this grand prix is a smoothly run tournament. This is one of the ways judo fosters a culture of education and facilitation, with each sector and generation looking out for the others. It is respectful, it is tolerant and it is also progressive.
Among the athletes there is an almost inexhaustible list of reasons to compete at this first World Judo Tour event since the Games. If we don't think beyond the surface we could assume we know the reasons and maybe we would assume all are similar but that is not the case.
Hidayat Heydarov (AZE) is a double world medallist at only 24 years old and is a finalist in Zagreb. On paper his medal was assured but even so, judo is judo and nothing is ever guaranteed. He is pleased to be on medal-winning form but it was not strictly the goal, "I have the Baku Grand Slam coming up, at home and I really want to be ready. This event is a great warm-up for a whole new era."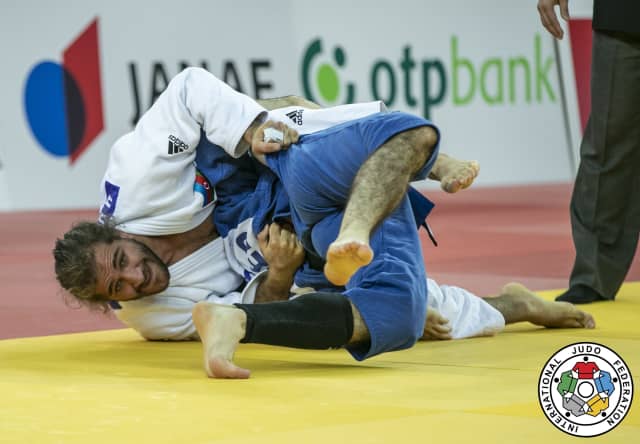 Heydarov has not settled with his previous victories and with so many more potentially competitive years ahead, he has every reason to plan for a high level future. What about other experienced athletes though? Do they think the same way?
Petra Nareks (SLO) is a 5 time WJT medallist with a top sports career spanning some 18 years since competing at her first world championships in Osaka in 2003. She is almost 39 years old and so maybe Paris is not the goal. "It was a present to myself! I like to stay in good shape so that I have the right feeling when I'm coaching but it's also great to feel the adrenalin again after the pandemic. It's an event that is close to home as well and I feel comfortable in Zagreb, so there are a lot of reasons."
Compatriot Andreja Leski (SLO), who won silver at -63kg at the Budapest World Championships 2021 gave a different view and is clearly on a different path, "We believe that consistency is the key to earning the big results, so at the end of the Tokyo cycle we had a month to ourselves, without training and then we decided that was enough and it was time to get back to our preparation. The main goal at the moment is the World Championships in Uzbekistan and our coach is from there so it's a big deal for him. These events are steps to check our form. It's also like training without huge expectations. It's nice for the whole team to be here again too."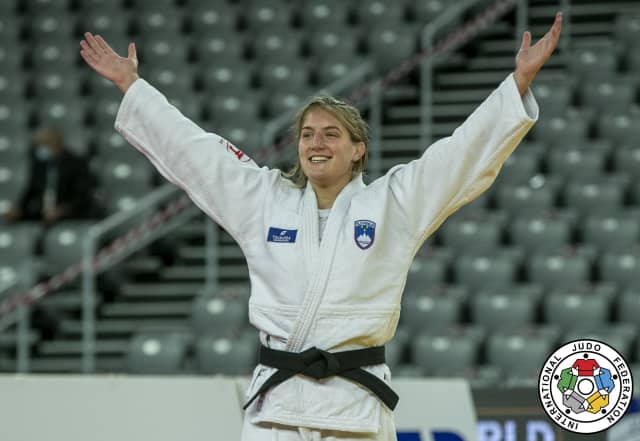 From the experienced words of Heydarov, Leski and Nareks, different among themselves despite their uniform comfort at this level, we can move on to those just breaking their previous ceilings in order to come and compete in Zagreb.
Emma Reid (GBR) won gold at the Sarajevo European Open just a week ago at -78kg. Her view is totally enveloped in a development strategy, "I haven't had the chance to compete at many WJT events yet. I've now had some success at the Continental Opens and want to take the next step."
Junior world silver medallist and u23 European champion Roland Goz of Hungary brings yet more diversity to the table, inspired by a countryman, "I'm here for the challenge after the Olympic Games. Krisztian Toth is my training partner and also my motivation and so I'm here to start the Paris cycle and I want to follow his career with my own. This competition is a great start, training for the future. It's not the strongest but it's the best launchpad for Paris."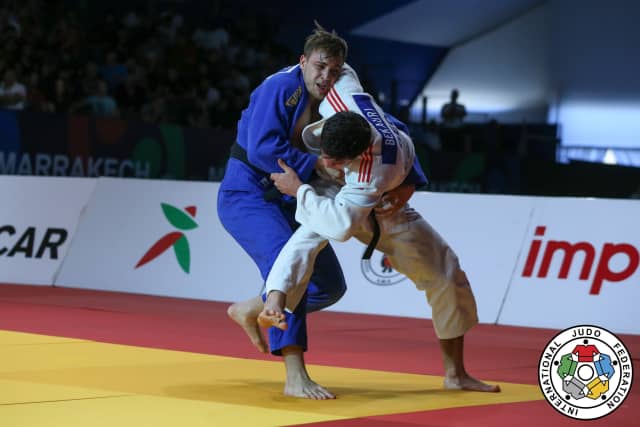 Diversity of age, weight, experience and goal can make us think deeply about the processes and reasoning that bring us to the World Judo Tour but when all discussions are concluded maybe there is less to think about because the thread that joins them all is very simple: judo and a value-driven judo lifestyle. Our community is competitive and ambitious but our regular liaison all around the world also shows us just how unified we really are.