In 2021, Central Asia will be home to the best of Judo. On Wednesday January 15, the International Judo Federation and the Judo Federation of Uzbekistan signed a contract agreement to host the World Senior Championships 2021 in Tashkent, Uzbekistan.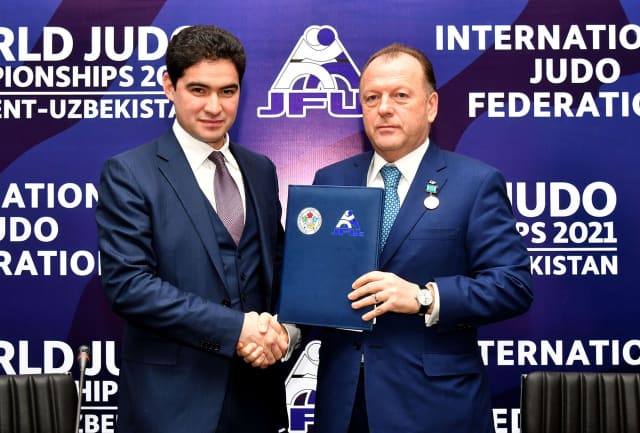 Tashkent is located in the heart of the Central Asia and has been a well-renowned stop on the World Judo Tour since 2013. The Judo Federation of Uzbekistan also has great experience in organizing other high-level judo events, such as Continental Championships and Continental Opens.
During his official visit to Uzbekistan, President of the International Judo Federation (IJF), Mr. Marius L. Vizer, signed the contract with the President of the Judo Federation of Uzbekistan (JFUz) Mr. Azizjon Kamilov. The signing ceremony was held at the National Olympic Committee of Uzbekistan in Tashkent.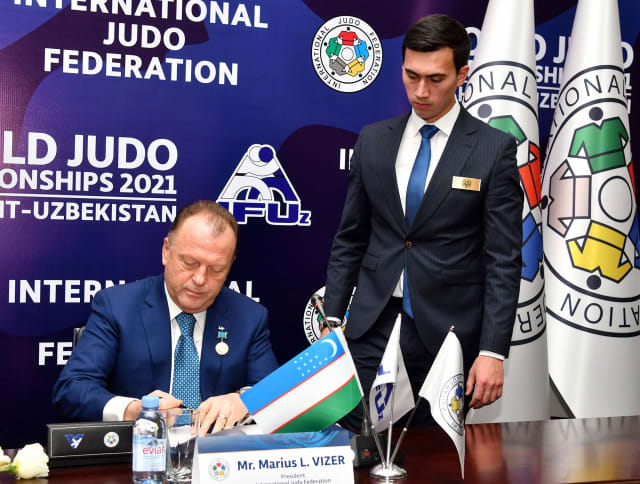 Following the ceremony, IJF President and JFUz President hosted a press conference. In response to questions from the media, Mr. Vizer highlighted: "This Championships is a great occasion to promote values of Uzbekistan and the values of Judo to the world. I hope this great event will be an inspiration for the younger generations all over the world to enjoy judo and all other sports."
Mr. Kamilov also commented that "The Judo Federation of Uzbekistan has organized a series of big events in Tashkent. The last Grand Prix was held in the brand-new "Humo Arena" and we hope that the next World Judo Championships will be one of the best."
Furthermore, for the first time in Judo history, the IJF and the International Blind Sports Federation (IBSA) are planning to host a joint 2021 World Judo Championships, with the IBSA competition immediately following the IJF worlds.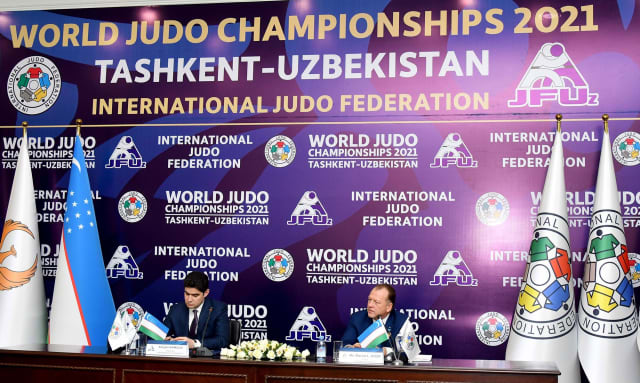 In order to organize the best possible World Championship competition, the new team of JFUz has been working hard to prepare top-quality modern infrastructure, one of the many reasons the IJF has chosen Tashkent for Worlds 2021. The passionate Uzbek crowd looks forward to hosting the best judoka from all around the globe in 2021.