Kosen judo master Yuki Nakai visited the Japanese judo team's National Training Centre in Tokyo, on Monday.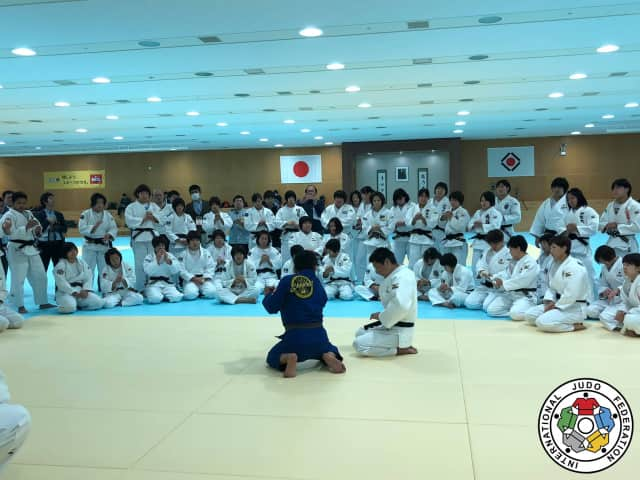 Nakai, 47, was invited to share his ne-waza expertise with members of Japan's women's team who were taking part in their first training camp of the year.
Famed ne-waza guru Nakai started judo at the age of 18 at a Kosen Judo Club at Hokkaido University and trained under renowned Kodokan master Kanae Hirata, advancing to achieve his 1st Dan, before reportedly becoming Japan's first Brazilian Jiu Jitsu black belt. Nakai worked out with the women's team last year at the same location and demonstrated a variety of techniques.
Nakai (above) said: "I really enjoyed giving the session, the Japanese judoka have a very high skill level. Judo has a special place in my heart."
The move shows the openness and progressive nature of the Japanese high performance system since London 2012 as the sport's founding nation prepares for a home Olympics in Tokyo in 2020.
Japan will be in action at the season-opening Tunis Grand Prix from 19 - 21 January. Watch #JudoTunis2018 live and free at www.IJF.org