There are athletes who mark a generation and whom it is difficult to imagine no longer being on the tatami of the World Judo tour. Among these exceptional athletes, the Colombian Yuri Alvear is emblematic. Three-time world champion, two-time Olympic medallist, she was on her way to compete in the Tokyo Games this summer when an injury decided otherwise, but when you have dedicated your life to high level competition, you can't leave a career just like that. Barely recovered from the pain of not being able to compete at the Games, Yuri is back, but this time as the coach of a Colombian delegation that she intends to pull up and with whom she wants to share her incomparable experience. We met her in Antalya.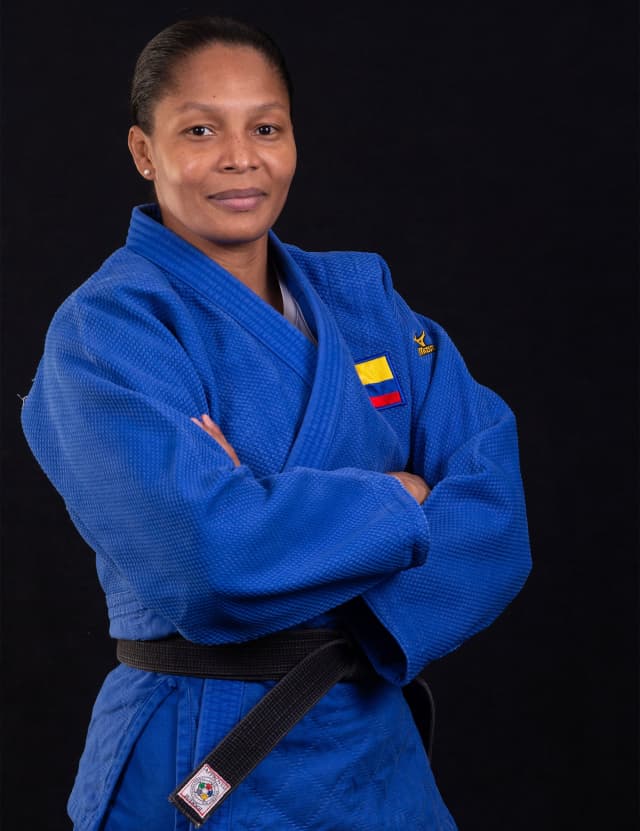 "It has not been an easy decision; it was a very difficult one actually. I think I'm still in the process of assimilating that I will not be competing in the Tokyo Olympic Games. The truth is that it was a necessary decision to stop now, because after the Masters in Doha, I was training in Japan, but it was very bad, my knee was hurting. I had difficulties even to walk and I did not feel well. I returned to Colombia and once I was at home I had an MRI, which highlighted that it was the worst scenario. The meniscus and the anterior cruciate ligament were broken. The doctors always recommended to me that in my case the most important thing was to have the surgery, because I couldn't keep doing sports, or practising judo, if my knee was like that.
After the scan, it was a very difficult decision to make, the one to end my career as an athlete. I talked to my family, my coach and I cried a lot, actually we all cried so much, but in the end I understood that my life was more important. I knew already that I wanted to become a coach, so I needed to know that I'd be able to continue practising judo, to be capable of giving my best to my students. I needed to be in good shape, to be well, to be able to teach and explain judo to my students."
"The truth is that now whenever I talk about judo, I realise that I could have never imagined that from Colombia, someone could achieve so much in the sport. Now, coming here and being here in the competition is very sad for me because I felt that I could still give more. I had a lot of energy to achieve more results and I was training very well. I had a coach who motivated and helped me a lot.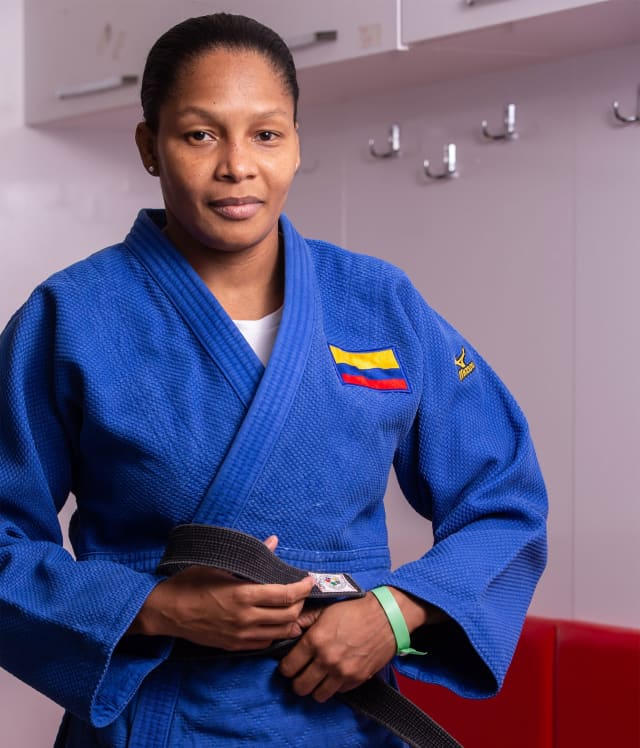 No matter what, I am very grateful to judo. I was always a girl with many economic difficulties. With my family, we use to live in very challenging conditions. Colombia is a country that has many good and beautiful things to offer, but it is also a country that has a lot of poor people.
Thanks to judo my life has completely changed for the better. It is not only my life but also the life of my family; we all live very well now. I also know that judo was what allowed me to grow, to move forward.
This month we are going to open a combat centre named after me and this is where we are going to start a new process with judo also. It is built where I come from and it gives me a lot of joy to see that all the things I did in judo were not only for my own benefit, but also contributed to many people who now know that judoka in Colombia can win world and Olympic medals. We need to let the new generation come and see that in judo we have all the skills to win and compete on equal terms with anyone in the world.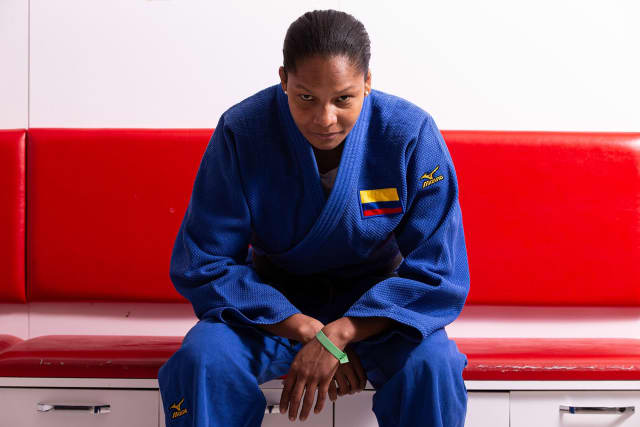 Podia are very important for the image and to get sponsors. The economic part is very important, fundamental in fact, because we in Colombia do not have sports facilities or a centre where children can train, like in Japan or France, Germany, and many other parts of the world. I want to help to give more possibilities for athletes to enhance their opportunities, to go to international competitions and training camps. 
Economically speaking, in my country we do not have these possibilities and I want to give a new perspective to Colombian judo because I want Colombia to understand that in order to achieve great results, we need money that we can spend on training venues, in terms of both quality and quantity. 
I think the coach is very important because they are the person who gives you confidence, tranquility, who is helping you to develop all the characteristics and skills you need to be a champion and who supports you to go on the tatami and show what you are capable of. When I was an athlete I felt really good because my coach, who is Japanese, has an understanding of the culture of the home of judo and he knows that the sportsperson is very important.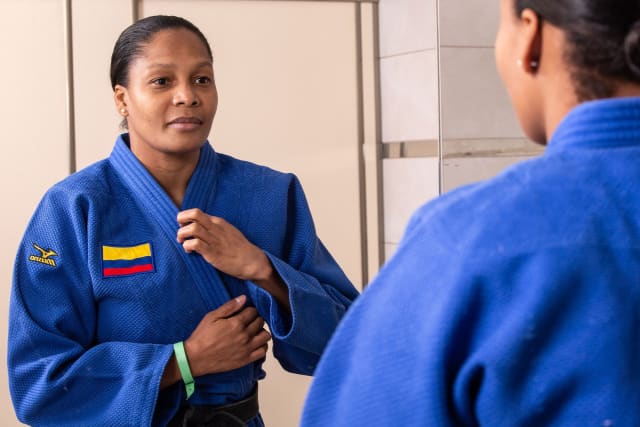 Now, with my students, I still don't know exactly how to do it. I'm starting now, even though I have a university degree and I studied it, now in the field it's different. I still don't know many things about being a coach. I thought everything would flow normally, but when I started to coach, walking on the tatami, but on the other side, I realised I felt very nervous, just like when I competed. The adrenaline is the same.
Previously I always thought coaches were quieter and more comfortable but I already realise that they also feel the pressure when they are in the chair, but I love what I'm doing. I love being a coach and I want to do it well. I know I have a lot of things to learn and I need to start to know my athletes and develop strategies for each one of them, because we are all different people, with different skills and personalities. The athletes who are here are all adults, seniors, but I also want to start working with and training young judoka who come and can enjoy and compete for good results for Colombia.
My dream is an Olympic gold. I always wanted to be an Olympic champion when I was an athlete. I had silver and bronze but not the gold. So now I want to win gold at the Olympics with my athletes, many gold medals.
I know it won't be that fast and it's a long way to go. It won't be easy, but I realise that in Colombia we have a lot of potential. Judo is now better known thanks to the results I have achieved in my career and I know we have room for beautiful things.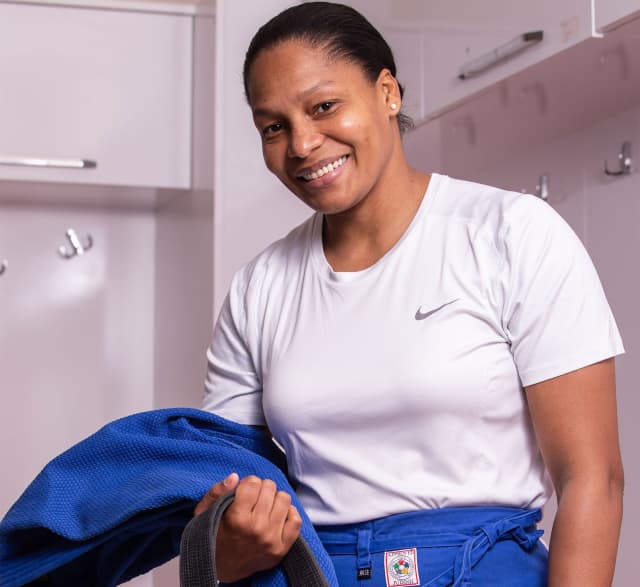 The first challenge I have ahead, as a coach, is to change our culture, to show my people that this is a long process and that many things have to be in our favour to achieve results. It is not just to go to the competitions and win medals. If we don't give athletes a process to train through, good conditions, it is difficult to obtain the results that the country wants, that we all want, athletes and staff.
I want the federation to understand that we have to go out to training camps and international gatherings, that we need to give confidence and quality training for our athletes, within Colombia as well as abroad. I know they are very accustomed to Yuri Alvear who got medals, who won, but this is all a new process that starts again and you have to support us with a new Yuri Alvear, a new context.
Something is very important in Colombia and that is the culture. We have to feel in love with our sport, with judo. I sometimes feel that athletes are being forced to train and I want them to have love and to come to every judo session with a smile and a desire to be better than yesterday. They need to be persistent, have a lot of discipline and do judo with a lot of heart. It is only like that, that they will achieve many results. As the great master Jigoro Kano said, "It is not important to be better than someone else, but to be better than yesterday."
Good luck Yuri! You were an amazing competitor and we are sure you are going to be an amazing coach too.