Her record is eloquent: Olympic champion in 2004 in Athens, twice silver medalist at the world championships (Osaka 2003 and Cairo 2005) and several times on the continental podia. Yvonne Bönisch is the most decorated German female athlete in history and is a reference in the world of judo. For a few years now, we have met her in the wake of Shany Hershko, the head coach of the Israeli women's team, with whom she worked. We will now have to get used to seeing her with the Austrian team, of which she has just been appointed Head Coach of women... and men.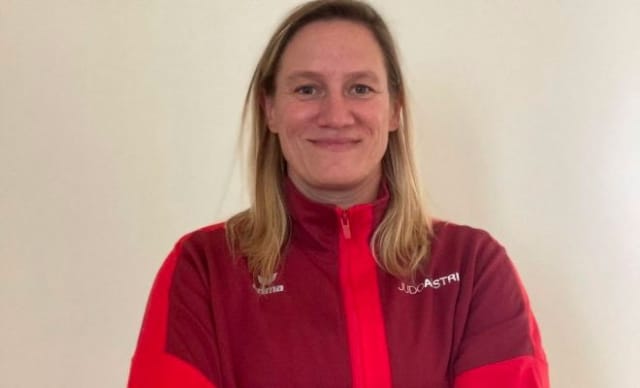 From 1st January 2021, Yvonne Bönisch will train the Austrian national team in their quest for Olympic medals. She said, "Wow, I'm really excited and looking forward to the next step in my coaching experience. It's an offer you don't get every day, so after a lot of sleepless nights and many talks with Shany, I decided to take this step forward in my career. It wasn't easy because I love to work with Shany and with the girls of the Israeli team and we still didn't achieve all our goals, especially our Olympic goals, but I'm looking forward to working with the the men and women in Austria. We will adapt the structure a bit and initiate a kind of centralisation in the Olympic Centre in Linz, so the top team can train together 3 days in the week. I'm sure it will be the right step towards a successful future."
The Austrian Judo Federation had been looking for a head coach already, for a while, to breathe new life into its national team. Sabrina Filzmoser, who is still competing and was part of the selection process, explained, "When we started the recruitment, we received 25 candidates. Out of that first group, we interviewed 7 and selected 2 coaches with potential that could fit with our needs. I truly believe that in the end we chose the best."
During the whole process, 4 board members of the Austrian Federation were involved, including the President Martin Poiger, Markus Moser (sport director), Veronika Jakl (psychologist) and Sabrina Filzmoser who represented the athletes, "We set up all interviews and questioned each candidate for around 60 minutes about their system, philosophy, pros/cons, aims, goals, situations," she explained.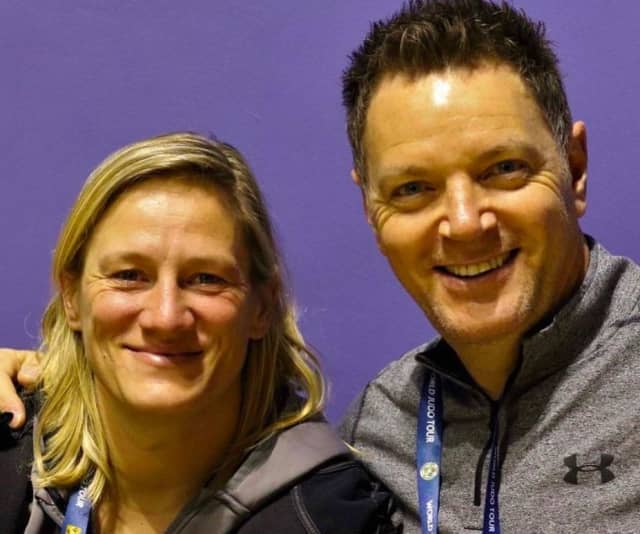 Martin Poiger said, "We have achieved a sensational feat by recruiting someone of Yvonne's caliber. We are relieved and proud."
For the young woman, leaving Israel, where she has just spent four years, is not easy, but as she told us, "There are opportunities that can not be refused," before adding, "Two years ago, I was contacted for the first time, but then in September when I saw the offer, I knew that I had to answer. The timing is difficult because of the postponed Olympic Games. I didn't want to end my work in Israel, but once again this is too great an opportunity."
It is not the first time that Yvonne has a link with Austria. In all these years on the circuit, her new team has not been unknown to her, "25 years ago I met a certain Sabrina Filzmoser at a youth tournament in Wels in the under 16 final. We became friends and we never lost touch." The contact is now strongly re-established.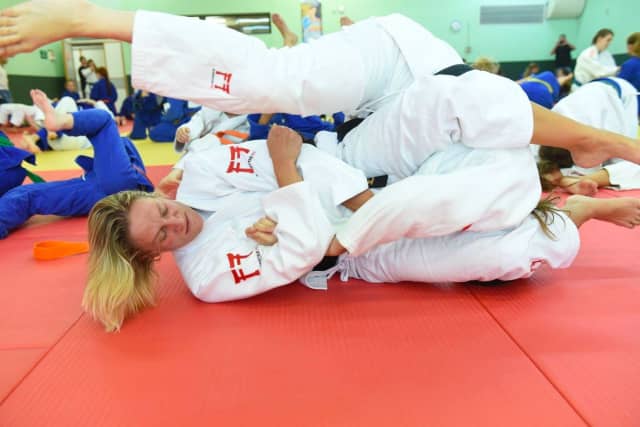 Shany Hershko, who has to see Yvonne leave, said, "Professional, humane, inspiring and a role model. That is what Yvonne represents. Thank you for everything you have done for us and everything you leave behind for the Israeli women's team. We are wishing you great success on your new path. I have no doubt that the climax is still ahead of you. Good luck, amazing coach & friend."
Lisa Allan, IJF Competition manager and chair of the IJF Gender Equity Commission said, "We are really happy about this nomination. I am sure Yvonne will be an amazing head coach for Austria. It is not every day that a woman becomes the coach of both men and women, but she shows how judo has evolved and that now we are looking at the competencies rather than the gender. As we are about to celebrate the 40th anniversary of the first Women's World Championships, this is a great sign of modernity."