A few months ago only, we were happy to announce that the 'Mystery of the Kodokan' on Minecraft had reached 300,000 unique players. This is already an old souvenir since the application has now reached 1,000,000 unique users.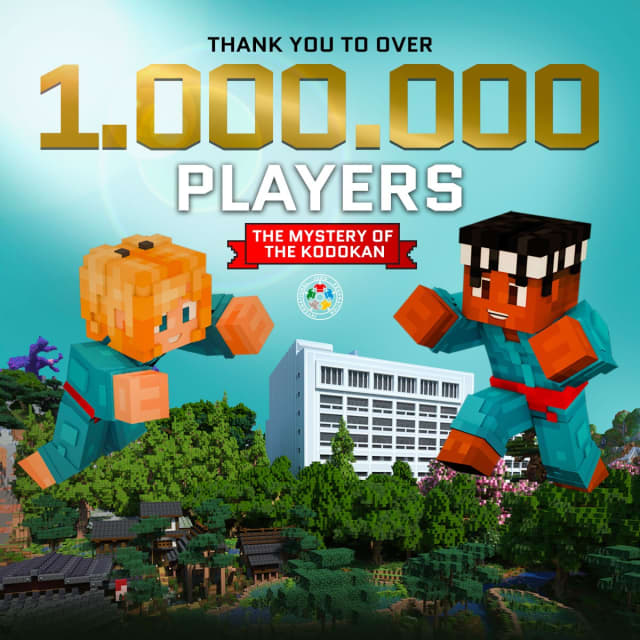 First shown in May 2009, before being fully released in November 2011, Minecraft is a sandbox game that provides the users with a great degree of creativity and freedom. Minecraft is the best-selling video game in history, with over 238 million copies sold. In July 2021, the International Judo Federation entered the Minecraft experience and was the first sport federation to open its doors in the platform.
The first episode was called 'The Mystery of the Budokan.' In this edition, players could celebrate the return of the Summer Olympics to Tokyo, Japan. The Budokan experience is still active today with more than 2.5M unique players.
The International Judo Federation then stepped into the Minecraft Education Edition. Teachers, educators and students worldwide, whom have access to this educational platform, were able to download the map for free for use in their classrooms. The IJF was again the first federation in history to work with this platform.
Last October, after a fruitful collaboration with the Kodokan, the IJF launched a new adventure on Minecraft. This second episode, 'The Mystery of the Kodokan,' is a unique Minecraft experience that helps to transfer the judo story to the community.
Thus if last March, the number of unique players already reached the 300,000 mark, within a few months, this is now more than 1,000,000 unique users who are regularly playing on it. Where will it stop?