We arrived in 2020 full of excitement, for Olympic year had reached us and we were ready to jostle for position on the ranking lists, to finalise flights and to jump through those rings to witness new champions being made and history being recorded.
None of us could have anticipated what awaited us. None of us could have prepared for what was to come, except, we found our preparation had been lifelong and our judo values protected us and infused our airspace, forcing us to do far better than just cope.
Covid arrived. Covid stayed. It tripped us up, but our ukemi was adaptable to that virus as much as to our opponents' onslaught. We faced it. We kept going and we showed that judoka of all levels from all over the world have a spirit stronger than any germ. We really have been stronger together.
This year has undoubtedly been different from any other in judo history and it has rattled us but our closing argument against this anomaly is simple; values win! In each chapter of the 2020 calendar there have been reasons to celebrate and we have had this great opportunity to focus on wonderful things not just connected to the World Judo Tour, but within our wider family.
2020 Highlights
January
Qatar offered its hand in friendship as Doha hosted the IJF Refereeing Sport and Education seminar for almost 300 delegates. There was a sharing of knowledge between attendees from all continents and a record-breaking number of women participated, exceeding 50 for the first time. Referees, coaches, IJF staff and local dignitaries made this an event not worth missing, setting the standards for the final leg of the Olympic cycle.

February
In Düsseldorf we saw an important first ever grand slam medal for Cameroon, with Hortence Mballa Atangana representing both her country and her continent. It was a breakthrough performance and certainly an inspiration to all young African judoka. Winning the African championships later in the year, in Madagascar in November, has edged her even closer to a possible direct qualification spot for Tokyo. This is a notable achievement and shows just how much the global reach of judo is raising standards of performance everywhere.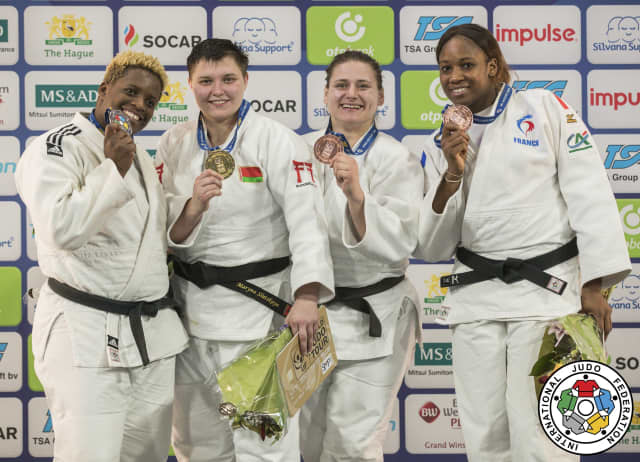 March
In the middle of our realisation that we really were heading into a global pandemic, our judo elite took to their laptops and opened their training diaries for us all to see. We saw workouts, solo judo training, interviews and all manner of inspirational contact. They showed us their vulnerability and made it acceptable to talk about how we all felt and again and again and again they showed us that even apart we will not allow ourselves to be anything other than stronger together. We saw their meals, their cats, their homes and in some cases we saw their isolation. They showed true leadership and excellence in ways we could never have imagined. From Amandine to Iliadis they came to our aid. They reignited our understanding of jita kyoei and for this we can only thank them.
April
Engaging the world's judo children became our focus, with the launch of the 'Great 8' drawing competition. Hundreds of children the world over uploaded their illustrations of the judo values and reminded us of their view of our sport. There were prizes and pride and a lot of happy children whose judo journeys were able to continue despite the absence of their dojos.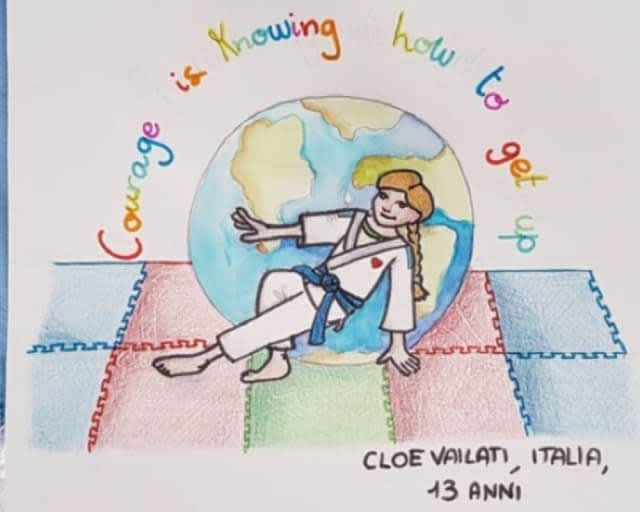 May
The Zambian Judo Association and IJF project Judo For Peace raised funds to support thousands of people in some of the poorest areas of Zambia with donations of masks, to protect people from the indiscriminate infection of Covid-19. Refugee camps, some of the poorest places on Earth, were targeted for aid.
While Africa rallied, our online community also got to work, launching the IJF JudoFit programme, inviting judoka from all over the world to compete against one another and also against the superstars of judo, in fitness challenges. Olympic medalists, club coaches and beginners could all compete from the same starting point and it has been fun, a lot of fun.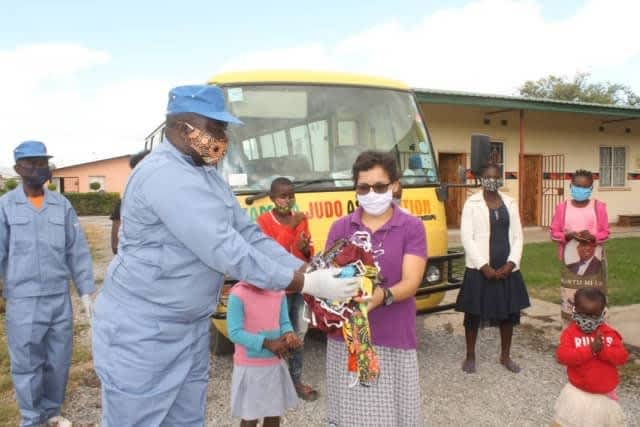 June
The Pan American Judo Confederation established their continental Gender Equity Commission, coming in line with the IJF's commission of the same name. With a mission of education and equality, the commission went straight to work, encouraging the involvement of women at all levels. Meanwhile, in Algeria, IJF Gender Equity Commission member and Olympian Salima Souakri was proud to have taken up a role in government, devoting her time to promoting all sport and it's values. It was a very good month for equality in sport!
July
Two more initiatives were launched in response to our judo family being immobilised by coronavirus: Judo Art and Kata at Home. The former invites judoka to illustrate their favourite IJF judo photos, creating new pieces of art, exploring creativity and producing beautiful works with which to feed our spirit. The latter is a clear guide to training at home, even without an uke, using kata as the blueprint for our continued judo development. July offered us these further ways to adapt and overcome.
August
Germany and Austria combined forces to deliver a long-awaited spectacle, the chance to watch competitive judo again. These neighbouring countries held hands and trained together in a supremely efficient training camp, applying Covid safety protocols throughout. This operation then carried forward into a team match, live-streamed and watched by thousands. Slowly but surely judo was returning and it was Austria and Germany bringing us this new hope.
September
Continuing with our focus on the children in our sport, we invited young judoka from all over the world to send questions to us in preparation for a new style of interview. With assistance from the All Japan Judo Federation we were able to spend some time with the coach of the 'pound for pound king of judo' Shohei Ono, Yusuke Kanamaru. This unique collaboration between the children and those sitting on the very peak of judo's performance mountain showed once more the family ethos which envelopes judo. Engaging our youth is so important. We all know that they are our future Olympians, leaders and educators and we must do all we can to engage them through this challenging period and beyond.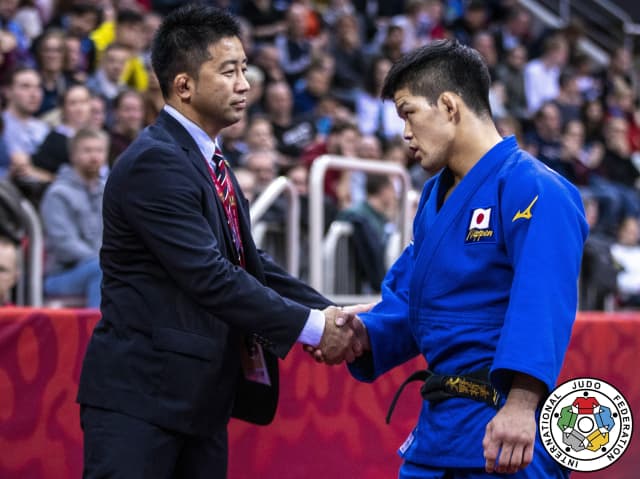 October
The month of World Judo Day was as special as ever, not just celebrating our theme of 'stronger together,' but truly living it. From continuing Judo for Peace projects around the world, to new community projects, serving the vulnerable at risk during the Covid pandemic. Then in an act of extreme bravery and efficiency the IJF leapt forward with the staging of the Hungary Grand Slam, the first World Judo Tour event since we all shut down in March, in an effort to halt the destruction caused by Covid. It was a huge success thanks to all involved and we reaffirmed our belief that with adaptation, team-work and efficiency we can continue at the highest level.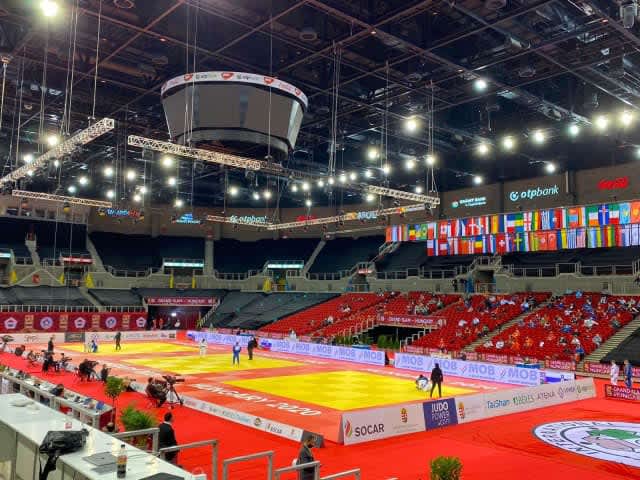 November
There was a real buzz around the 40th anniversary of the first Women's World championships. Dozens of interviews, webinars and shared photos brought to life the memories surrounding that occasion. We were shown the indescribable efforts of the late, great Rusty Kanokogi and we were introduced to the women who fought, some only teenagers at the time. We heard reflections and marvelled at the careers these pioneers made for themselves and most of all we thanked them for evening the ground and making the world of sport a fairer one.
While celebrating the pioneers, we also brought our younger generations back online, launching the JudoFit Kids Golden League, designed to engage young judoka in competitive, healthy exercise. Thousands of youngsters have jumped on board showing us just how committed they are to judo and to improvement. We have been impressed by their abilities and attitudes.
December
This month brought us one of the greatest contests the world of judo has ever seen; a 24 minute contest between two phenomenal athletes, both world champions, to decide an Olympic place. We saw the greatest joy and relief on Abe's face and we gasped at the respectful, honourable defeat of Maruyama. Thousands of judoka tuned in to catch it on the live stream and all were transfixed, being educated by two great masters of dynamic judo skill. What a privilege to have witnessed it.
December also brings us the first ever digital JudoFest, with a mix of awards, online seminars and all things judo! 27th December is a fitting, positive end to the judo year!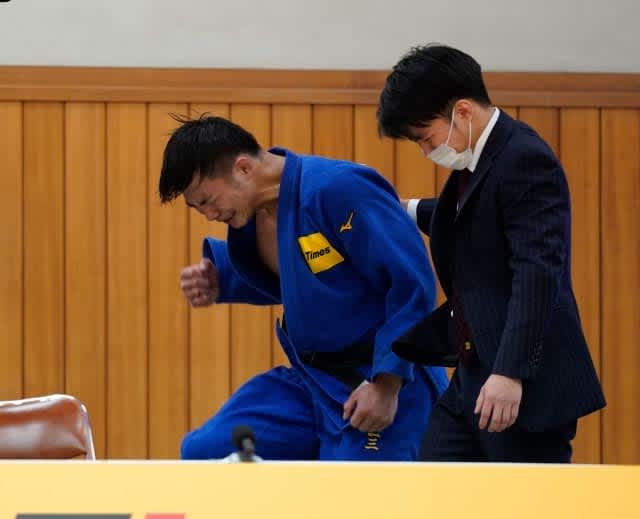 So here we are, at the end of a turbulent year that has forced us to draw on energies we never knew we'd need. But we did it, we got here. We are valuing our long-distance friendships and we are eager to get back to the lives we loved, but maybe with a little more appreciation for the little things that feed our souls.
Thank you for playing your part in keeping us all safe. Thank you for your team spirit and your innate, gentle adherence to the 'stronger together' ideal. Thank you for being judoka at heart and living by our shared values. It's this solidarity that makes us one huge team and it's what will carry us into the new year with hope, hard work and togetherness in our kit bags. 2021, we are coming for you.