The Kodokan Cup All Japan National Championships is one of the most important and followed competitions in Japan. One can say that it is even the most difficult tournament in Japan. The competition has a rich history of participants. The first edition took place in 1976 and Japanese stars such as Kosei Inoue, Keiji Suzuki, Ayumi Tanimoto and Kaori Matsumto participated in the event before being crowned Olympic champions.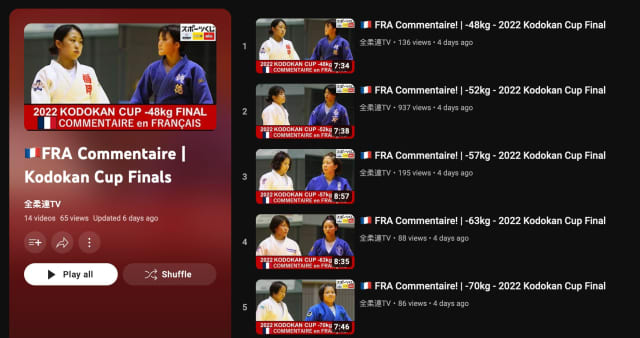 The Kodokan Cup has a special formula as it is an invitation only competition, qualifying events taking place across Japan year-round. Qualifiers are hosted by AJJF and it's member organisations including police, self-defence force, businessman, university, juniors and high school categories and the list goes on and on. Simply qualifying to compete at this event grants a degree of honour and prestige.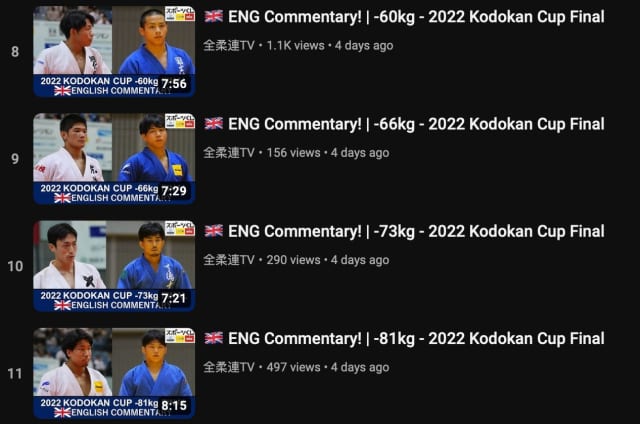 Those who perform well at the Kodokan Cup are selected to the higher ranks of the Japanese national team. Among those, a select few have the opportunity to represent Japan on the IJF World Judo Tour. Those who place first at the Kodokan Cup are also selected to compete in the Tokyo Grand Slam.
With the support of the Sports Promotion Lottery subsidies and in collaboration with Fighting Films and France Judo, the All Japan Judo Federation is happy to bring to all judo lovers around the world the highlight videos of each category with both French and English commentary.
2022 Kodokan Cup Playlist ENGLISH and FRENCH
Please subscribe to the All Japan Judo Federation YouTube channel for additional content CLICK HERE